SOHC VS DOHC – Overhead Camshaft (OHC) System
Published On 22-Sep-2018 01:48pm , By Ashik Mahmud
SOHC VS DOHC – Overhead Camshaft (OHC) System. In the four-stroke motorcycle engine OHC therefore Overhead Camshaft System is popular and widely adopted valve control system. OHC comes with two most common type of cam system that is SOHC and DOHC. Hence today our focus and discussion is on the motorcycle camshaft system therefore SOHC VS DOHC.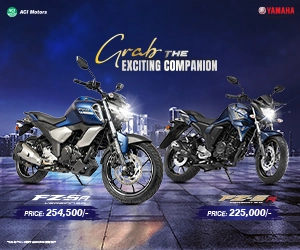 OHC - Overhead Camshaft System
OHC abbreviated from Overhead Camshaft is the popular technology of motorcycle engine cam system. In the OHV therefore overhead valve system valve also can be operated from pushrod technology. There the camshaft remains inside the engine block that is under cylinder head.
Here in OHC system the valve operated quite directly from the top of the cylinder head. Therefore the camshaft positioned overhead and it installed directly inside the cylinder head. Hence the valve operating distance reduced and it's more efficient and durable system.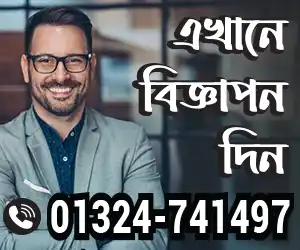 See All The Available Brands of Motorcycles In Bangladesh Here
SOHC – Single Overhead Camshaft
In the OHC system commonly there are two type of camshaft design comes in motorcycle or car engine. Commonly the small capacity and compact engines are designed with SOHC system.
Here the SOHC abbreviated from Single Overhead Camshaft. Therefore the engine designed with single camshaft that operates the intake and exhaust valves. Hence considering engine type and design this single camshaft operates the valve directly or through the rocker arm.
See All Updated Motorcycle Prices Here
DOHC – Dual Overhead Camshaft
Coming to the DOHC its dual overhead camshaft and also called as double overhead camshaft. So here the engine designed with two different camshafts to operate intake and exhaust valves.
In the DOHC system the valves or set of valves are operated separately through dedicated camshaft. Again in DOHC rocker arms are not needed so valves operated directly through cam. So DOHC is more efficient especially in high rev character engines.
See Nearest Motorcycle Showroom Addresses To You
SOHC VS DOHC
Now coming to the features and comparison of SOHC VS DOHC which is convenient for what? Which is best? In a single answer its literary hard to describe which is better. But it's more convenient to describe comparative advantage and disadvantages. So here are those.
SOHC system is suitable for small capacity and lighter engine. But DOHC increases engine dimension therefore these type of engine used in bigger motorcycle. Hence SOHC allows lighter weight of engine but DOHC engine comparatively heavier.
SOHC engine uses comparatively lower volume of engine oil and oil circulation channel design is comparatively simple. On counter DOHC engine uses comparatively higher volume of engine oil. Hence oil circulation channel is larger then SOHC engine.
SOHC engines are more Torque responsive then the same size of DOHC engine. But power delivery is smoother in DOHC engine. Again in big size engine DOHC performs far better then SOHC.
DOHC offers multiple valve system benefit that convenient more then SOHC. Moreover DOHC allows different angle of intake and exhaust valve which is not easy possible in SOHC engine.
DOHC allows easy adoption of variable valve timing but in SOHC its not so easy and can be done with complex design.
Dual overhead camshaft therefore DOHC engines are high rev character where in comparison SOHC struggles much.
DOHC engine operates smooth and comparative silent but SOHC engine comparatively harsh and it's noisier.
SOHC VS DOHC – Sum Up
So lastly to sum up between SOHC VS DOHC the SOHC is better solution for small capacity motorcycle engine where DOHC definitely is worthless. It increases engine size, oil consumption thus it also heavier. So in commuter, entry level motorcycle and even off road motorcycles SOHC is the better solution.
Hence when the term of performance comes comparatively in higher capacity engine then DOHC is most convenient. It allows high rev character of the engine, operates silent and smoother. Thus in bigger capacity motorcycle and sports bike DOHC is comparatively better solution. Hence that's pretty all under SOHC VS DOHC – Overhead Camshaft System.
Published by Ashik Mahmud
You might also be interested in