Sajek Tour: Yamaha Riders Club (YRC) Sponsored By Yamaha
Published On 19-Aug-2018 11:13am , By Ashik Mahmud
Yamaha is one of the popular motorcycle brand in Bangladesh. They are popular for their premium segmented bike. But they have also some good quality commuter bike like Yamaha Saluto and Yamaha SZ-RR V2. ACI Motors are official distributor of Yamaha Motorcycle in Bangladesh. Recently Yamaha Riders Club (YRC) arranged a tour of Sajek Valley (Source). This tour sponsored by Yamaha Bangladesh. In this tour there was 90+ bike and 120+ biker attend.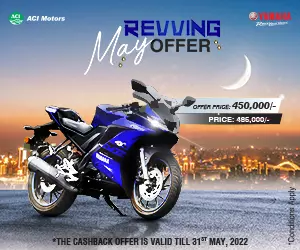 Sajek Tour: Day - 1 The journey started from Yamaha flagship 3s center. It was at 4 a.m. in morning when all biker gather and started there journey. Bikers put on Yamaha and Fast gear safety accessories. In this accessories they have jacket, gloves, helmet. At 11 a.m. we reached at Upzila Ansar – VDP office which is in Dighinala. We do brakefast and lunch there. Also service our bikes at the Yamaha service center. Then we went for the Sajek valley. At 3.30 p.m. we reached at Army check post. Then we again start our journey at 5.00 p.m we reached at Sajek Valley.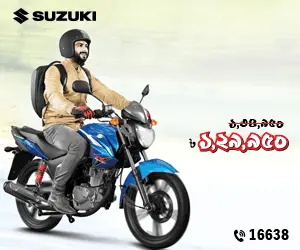 From 9.30 p.m. to 11.00 p.m. we rest and do our snack and dinner. We stay at Obokash, Paradise, Megh Kabbo and Megh mala. Then ACI motors arrange DJ party for the bikers. It was quite a moment for the bikers.
Sajek Tour: Day – 2 The next at 8.30 we do our breakfast at Obokash. Then we hangout ourselves and click some picture. At 10.00 p.m. we look around helipad. We stay there at at 1.00 p.m. After that we take our lunch and then look around front road. Seeing the beauty of sajek. At 5.00 p.m. we are surprised that Yamaha Executive Director came to see us. Its really surprising for us. Everyone was happy to see him. He motivated us to ride safely. Try to maintain the rules and regulation. He is always with bikers. Always motivate them and in every situation he always besides them with his knowledge and experience. In the evening from 5 – 6 p.m. we do our snacks. From 6 p.m. to 10 p.m. we looking around. After dinner there was a dj party for biker which is arranged by ACI motors.
Sajek Tour: Day – 3 At day three we are returning back from Sajek. At 8.30 a.m. we do our breakfast and at 10.30 we started our journey back to Dhaka. We do our lunch at the same place where we do breakfast and lunch at the first day which is Upzila Ansar – VDP office which is in Dighinala. We reached there at 12.00 p.m. In the evening we reached at Dhaka. This journey was memorable one. We did lots of fun and joy. Everybody enjoys this journey. After reaching Dhaka everybody went there own way and home.
In this tour the Yamaha bike gives us the perfect balance. In braking and control Yamaha bike is so much balanced. Because of braking balance and control this bikes used for stunt. Yamaha and Fast gear safety accessorise gear gives us much comfort to ride. Jacket is comfortable to wear. Gloves and helmets are comfortable. From Dhaka – Sajek – Dhaka Yamaha bikes revs our heart. Its means that they have quality full bikes which gives you comfort balance control braking everything. What you want from a motorcycle Yamaha bikes give you that. Thank You. Fazlay Rahaman Rabbi From Yamaha Riders Club (YRC)
FAQ- Frequently Ask Question
1. Where is Sajek Valley?
Ans: Sajek Valley is on the roof of Rangamati Bangladesh
2. What type of place is Sajek Valley?
Ans: Sajek Valley is a tourist place.
3. How far Sajek Valley is from Dhaka?
Ans: Sajek Valley is 338.5 km far from Dhaka.
Related Link's You May Like:
Read By Category:
Published by Ashik Mahmud
You might also be interested in