Rusi KR 150 My Take On The Supermoto Lifestyle - Kazi Nawroz
Published On 22-Feb-2020 09:15am , By Raihan Opu
I have been riding bikes since the tender age of 13, stealing the keys of my maternal uncle's Yamaha RX-S 115. When it came time to buy my first bike at the age of 22, I went straight ahead to buy one of my dream bikes- Honda Roadmaster, CD 200. I modified it into a cafe racer and rode it extensively for two very happy years. Now I ride a Rusi KR 150, I am going to tell about its riding experience.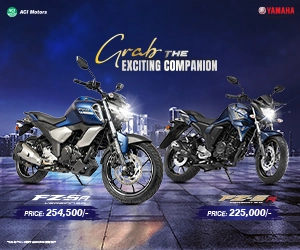 Now, that I am 30 years old, I have owned a variety of bikes from Yamaha R15 (version 1) to choppers such as Regal Raptor Spyder 125. There was a point when I even owned a Honda CBX 750… But those are the topics for another blog post. To me, riding a bike is the ultimate expression of freedom. I feel an unparalleled passion for riding bikes. Nothing beats a good long stretch of winding roads with the killer combination of a well capable bike. My choice of bikes is a little bit unique. I am not fixed to a specific style of riding or a specific segment/shape of a bike. Moreover, I like the feel of the bike, and how it delivers that feeling to my senses. Which is why I have owned such a variety of bikes from sports to cruisers.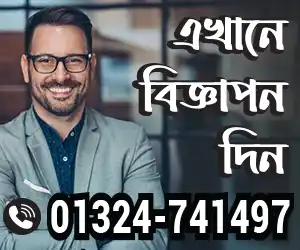 This is because I love bikes with characters. It might not be the fastest in its segment, but it should have some unique character, where it over shines from the rest of the crowd. This is the X-Factor, which draws me towards a specific model. For those who don't know what a Supermoto bike is, the concept of Supermoto bike is getting a go-anywhere bike that's a beast in the dirt and on the road and you can also ride the wheels off it. So, a dirt bike with street tires. This is particularly fun, because dirt bikes have a lot of torque at low rpm (which means great initial acceleration), and they can lean more than a sportbike (which means better handling). Also, a broken and battered road (which is very common in our country) can be a lot of fun to ride on. Now, let's get back to the story.
My fate collided with the Rusi KR 150 when I was looking for a good exchange offer for my Yamaha R15 V1, which I have enjoyed for a good 8 years. I knew Mr. Prince from Prince Worldz, as I have previously purchased a Regal Raptor Spyder and also a Daelim Daystar from him. I knew he occasionally helps his previous customers regarding selling or exchanging their currently owned bikes.
He also knew my unusual taste on bikes. Also, I told him that I am looking for something to use as a toy when I feel like having fun, as my daily ride is a very normal Hero Hunk DD. So, he made me an offer I could not refuse. He knew I had never tried a dirt bike and offered me a test drive. The first time I drove Rusi KR 150, the initial experience was a little bit awkward. The seating position was high, and the bike felt very narrow. Even the footpeg positions were too high up, and the seat was very uncomfortable.
But I have seen a lot of YouTube videos of Supermoto bikes, and I knew well about their immense capabilities on and off-road (and I also wanted to own one). So, I suggested Mr. Prince change the Knobby off-road tires and put on street tires on it. After the street tires were put on, I went for another test drive, and immediately fell in love with it. I mean sure, the seat height, peg height, and narrowness were still there, but in terms of street capability… unparalleled. I knew at that instant that I had discovered a unicorn. Well, at least on the streets of Dhaka.
Since then, I have clocked 3000km on the Rusi KR 150, and have not regretted a single moment of my ownership. This bike can keep up if not leave behind with most of the 150cc bikes that we see on the road, till it hits 80Kph because of its tasty torque low down in the RPM range, and out-handle even the best handling bikes on the streets. But it shows its colors when you take it on a broken and battered stretch of road.
This thing simply flies and leaves everything eating its dust… Literally. I live in Mirpur-12, and Anyone who has gone to the Eastern Housing area knows the level of damage the roads of this area have. And this is an example of an ideal stomping ground for the Rusi KR 150. Yes, it can out-accelerate and out-handle most of the street bikes we see in your country on a smooth piece of road, but once you hit a patch of road which is broken and littered with potholes, you got no chance against it unless you are on a similar type of dirt bike. Okay, now that I have pondered enough on the feel of the bike, now let's get down to the technical stuff.
Features The Rusi KR 150 is made in the Philippines. And has quite a track record for its bullet-proof design and structure. The key features are as follows:
Beefy Upside-Down Front suspension with Mud Guard.
Rear Monoshock suspension.
Foldable Foot Pegs in case you drop the bike.
Chain tensioner.
Front metal Engine Bash Plate.
I service all my bikes after 30 days and change my oil after 500km. I know, I can run 800 to 1000km before changing the engine oil but, It has become a habit, and I feel the urge to change it once the trip meter crosses 500km. The same treatment was done to the KR 150. I had it serviced every month, changed the oil after 500km, and lubed up the chain. That's all it needed, and it has never given me any issue till now. BTW, I always use Motul 7100 20W50 100% Synthetic Engine Oil in the KR 150.
The bike felt a little bit rough at the beginning, but after its first servicing, everything starts to smooth out. The gear shifting is still hard, and I believe, it will always stay a little bit hard, but I guess that's mainly to protect you from accidentally shifting into another gear when you are off-roading and/or standing up on the footpegs. I have reached a top speed of 125 km/h on the bike, but the real sweet spot is from 20 to 80 km/hr. Above 80, it feels like it is struggling. But the 20 to 80 range is fast… and I mean fast. You will accidentally pop wheelies if you have a pillion and shift aggressively.
Yes, It's that fast. If you are not attentive and go over speed bumps too fast, you will easily catch air, so be prepared. I have not changed or modified anything on the bike till now, everything is stock. But I do intend to install a racing coil and a chain-sprocket set upgrade shortly. As this is a dirt bike, and the seat is narrow and hard, I would not recommend going on long tours with this bike. Also, the stock exhaust is quite loud, which can be irritating in long rides.
The longest I have ridden the bike is from Mirpur-12 to Aricha. It was fun, but I had excruciating back pain after I reached home. Let's just say that this bike was intended to have fun on short bursts, and not a good Grand Tourer.
Here are the full technical Specifications:
Bike Name: Rusi 7 Days
Made: Philippines
Model: KR JR
Bike: Standard XL OFF/ON ROAD
ENGINE: 4-Stroke, SOHC, Single Cylinder,
Displacement: 159.7 cc
Maximum Power15.12 PS @ 8500 rpm
Maximum Torque13.03 Nm @ 6500 rpm
Gearbox: 5 Speed
Clutch: Wet, Multi-Plate
Fuel Consumption:(KM/L) 40
Cooling: Air Cooled
Starting Method: Electric/Kick
Ignition: TLI
Gears: 5 Speed
Clutch: Wet
Suspension Front: Upside Down Telescopic
Brake Front: Disc
Brake Rear: Disc
Battery: 12v
Front Tyre: 90/90-19 (Tubeless)
Back Tyre: 100/90-16 (Tubeless)
Top speed:130km/h
Pros:
Nice initial Torque and Ready Pickup
Amazing off-road capability
A head-turner: People will look at it and ask you questions for sure.
Bullet-proof build quality. It was made with the concept that the bike will be dropped multiple times and driven very aggressively. So, the build quality is top-notch.
Upside down front suspension, Rear Monoshock, Disk brakes front and rear, bash plate for the engine, foldable footpegs and chain tensioners.
Cons:
Very High seat Height: I am 5 feet 9 inches, and I cannot flat-foot on the ground when I am on it.
Also, the seat is hard and narrow.
Not a smooth ride. You will feel the engine vibration, but it's not a bad kind of vibration. I mean, you won't feel like the bike is falling apart. But the experience is more like a raw unfiltered experience.
Headlight illumination could have been better. It gets its job done... but could have been better.
The standard exhaust is very loud. People will hear you before they will see you.
To see the details Rusi Bike price in Bangladesh and Rusi showroom near you visit BikeBD.Com. Stay with us for more update motorcycle news.
Written By: Kazi Nawroz
Creating a value of life isn't easy. But creating life valuable is easy. So I tried to creating value and make an impact. I like to work in a team that is cooperative and helpful. I like to share my knowledge and skills for the betterment of the company. Always find out the opportunities and use in a proper way.
You might also be interested in