Runner Turbo Review By Team BikeBD
Published On 05-Sep-2014 12:25pm , By Shuvo
Yeah riderz, greeting from BikeBD with the Runner Turbo Review. You know there are only few commuting 150cc bikes in Bangladesh. And of-course you guyz are bore enough watching the same on our road for the years. This is also true; most of them are usually a bit out of range for our limited budget.
Runner Turbo Review By Team BikeBD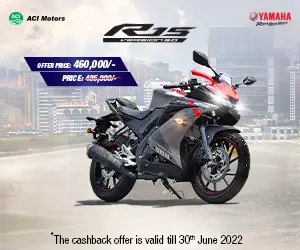 Despite of not having enough budget some of us still desire for a 150cc bike and this is where Runner Automobiles steps in with their flag-ship product Runner Turbo. This is why we have noted many requests from the BikeBD lovers for a test ride review on Runner Turbo. In response of you guys, after testing it over 300 km in a week we are finally here to conclude a summary of the bike with Runner Turbo Review.
ENGINE:
Before entering to our summery we would like to introduce the power house of Runner Turbo with the basic specifications to you. Runner Turbo is one of latest product of Runner Automobiles Limited. The engine is 150cc air cooled single cylinder four stroke petrol engine with the decent compression ratio of 9.1:1.0.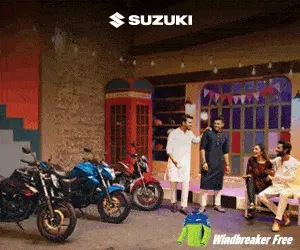 The engine pumps out the maximum power of 11.4 BHP at 7300 RPM and 11.5 NM of Torque at 5500RPM. You may mention the power delivery is little low but we assure you as it nicely convinced due to power to weight ratio advantage. And nice thing is the torque is one of inspiring feature of this engine. We found the throttle response is noticeable and smooth enough.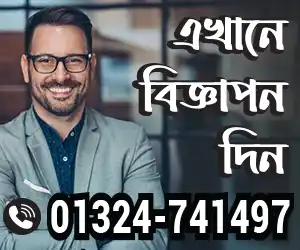 The gearbox is with 5 speed transmission. We found is quite usual and noticed it should improve more for smoothness. We are in doubt as some of sensitive riders may complain for it.
BASIC SPECIFICATIONS:
Engine : 4 Stroke SI Engine Displacement : 148.2 cc Bore & Strike : 57.1 mm x57.9 mm Ignition : Spark Plug Ignition method : Electric & Kick Start Air filtration : Dry synthetic foam type Lubrication : Pressure & splashed wet sump lubrication with the capacity of 1 liter. Fuel Capacity : 15 Liter Dashboard : Digital blue illuminated LCD with traditional dial rev counter Tire : Front: 2.75-18, Rear: 90/90-18, traditional tubed Rim : Both front & rear 5 spoke alloy rim Breaking system : Front is disk type hydraulic assembly and rear is drum type. Suspension : Telescopic front & Double coil spring on rear Wheel Base : 1320mm Ground clearance : 160 mm Dimension : Length 2020mm, height 1240mm, width 840mm Weight : 129 Kg
DESIGN & LOOK:
The first look of Runner Turbo is really very impressive. The over all design, color scheme really very much attractive. There are some eye catching corners like diamond shape head lamp, alien green fuel tank, silver lined side panel and also the double horn rear panel with the tail lamp.
You will find the diamond shape head lamp with two pilot lamps and a blue DRL (day time running light) on the top. The tail lamp is also very slick and unique in design. We really liked the thing about Runner Turbo is Runner Automobiles Limited kept all the things very simple but they are really attractive. They have enhanced new digital speedometer with an analog REV counter. And impressively there is digital speedometer with a gear change indicator. There is also fuel gauge indicated in LCD bars.
The fuel tank is huge in size and loads about 15 liters of fuel. The seating arrangement is wide, and of-course comfortable for long distance tour. The rear tire also improved from 90/90-18" to 100/90-18". So you will find the new Runner Turbo something improved from their previous design.
Previously in different article we have described how Runner Automobiles Limited manufactures the bikes in Bangladesh. So whatever you are looking about the bike is actually done in Bangladesh. The engineer of Runner Automobiles has taken very good care of each bike they manufacture so that it meets industry standard quality control.
CONTROLLING AND HANDLING:
We have tested the bike for continuously for a week in rubbish Dhaka city and joyfully we found the bike with excellent handling with its high arm pipe handle and the awesome turning radius. It's really very good bike to move in dense traffic where you need to move in between buses and cars with lighting fast. But disappointingly we wished they could have given a better rear tire with better grip. We are hereby like to address RAL to improve the tire quality and provide tubeless type tires on both wheels.
The braking of the bike is improved and good enough. We gladly noticed that they have upgraded the braking system from single piston to duel piston on the front disc assembly. The rear brakes are good given the fact that is drum type but you won't complain about it. The suspension of the bike is good too. We are happy enough with them....:)
PERFORMANCE
Yeah riderz here is the big question is a bike that has nearly the same power as a 125cc bike how will it compete with the 150cc boys?? So here we would like to put a clue for the enthusiast before entering the benchmarks is to consider the bike with overall package & of-course including with big issue of price.
First for the mileage issue, on an off-day we tested the bike on the open road. We uncovered that you will get 45 km/L on this bike. Here we want to point out that the time we tested the bike traffic was very less and we kept the speed of the bike between 50-60 km/h.
On the top speed issue we managed to achieved 117 km/h. May be some of you are not sure how much more we could have pound on but we have mentioned earlier as it can nicely convince you due to power to weight ratio advantage. But again disappointingly we felt and scratched out some vibrations which produced due to the rear thin tire which scratched with some hairy rising for our high speed braking over a week.
The engine noise is quiet & normal and it will never bother you in any situation. The five speed gearbox is quite usual and nothing to mention particularly and of-course something which most of people must not complain about. But we have mentioned our suggestion above for the smoothness of the gearbox. One of the key things we really appreciate that the engine doesn't overheat itself despite been a Chinese spec engine....:)
BIKEBD Evaluations:
We have tested the bike roughly for a week in Dhaka city and also took it for a highway ride. We rode continuously for about 150 km and at no point in time we felt the bike as boring. But there are few points to be noted:
The rear tire is a bit thin; at high speed breaking the rear seems to move about a bit due to low grip.
Tires are not TUBELESS.
We liked the horns as they are really great.
RAL have done a good job fitting a powerful battery with Runner Turbo.
Comparatively nice fuel efficiency considering acceleration & top speed.
Featured package in comfortable & attractive price. We can positively mention the word "Value for Money".
We are glad as they have installed a KICK starter as well alone with the SELF starter.
Lastly, we found the bike very decent & sporty in look. Any type of rider can be comfortable on him due to the polite sporty look. We think Runner Automobile Limited is working for the betterment for the Bangladeshi riders concentrating on their need & budget. So you will find the impression of their promise on Runner Turbo.
ADDITIONALS From RUNNER:
Runner Turbo comes with 6 years Engine warranty. Runner Automobiles Limited provides installments on each product. At present Runner has 12 motorcycle models lined up on their grid to choose from. They are giving bikes in installments also. They too offer two schemes:
1. You pay 50% price of the bike you will buy from them and the rest 50% you will be paying them in 3 months. In this case you don't need to count any interest on the due payment.
2. The 2nd scheme is that you pay 50% as down payment and you pay the rest with a maximum of 12 months. But if you succeed to pay the rest of the due in 3 months then you don't have to pay any interest. But if you can't pay within 3 months then Runner will charge you EMI that may depend on the bike you have bought.
Runner Automobiles Limited also has connection with banks that helps to finance their clients to buy their dream motorbike. A consumer can buy bike in installments through "Insta Buy" facilities from Standard & Chartered Bank or through EBL Zi facility from Eastern Bank Ltd.
END NOTE:
Guyz, you know motorcycle business is booming in Bangladesh over the last 6-7 years. It is now becoming a trend for many young people to own a motorcycle, and it is now a basic need also. So the Bangladeshi manufacturer is not far off the grid. Hopefully Runner Automobiles Limited in the near future will become a powerhouse in the motorcycle industry of Bangladesh. And here you may have got Runner Turbo as their symbol of assurance.
Looking forward your valuable comment about this Runner Turbo Review.
You might also be interested in