Runner Superbrands Uthsob - 24 Months EMI Facility
Published On 22-Dec-2020 09:00am , By Zahidul
Runner Superbrands Uthsob - 24 Months EMI Facility
Runner is one of the popular motorcycle brands in Bangladesh. They are popular for their quality bikes in the lowest price segment. Recently Runner won the Superbrands Award and for that, they announce an offer. Which Runner Superbrands Uthsob with EMI facilities.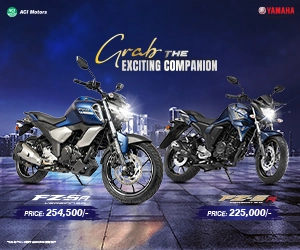 Runner won the most prestigious Super brands Award! Runner Motorcycles is the 1st motorcycle brand of Bangladesh to win this prestigious award. Super brands is the most successful global platform for brand recognition.
It operates in 90 countries around the world. Super brands Award has given Runner the encouragement to innovate more and drive its success in the export market.
To celebrate this success runner announces this Runner Superbrands Uthsob. Where customers can buy motorcycles on the lowest downpayment at 55,000/- BDT and at the lowest interest rate. Without this customers will also get 24th month EMI facilities.
Runner Bolt 165R First Impression By Team BikeBD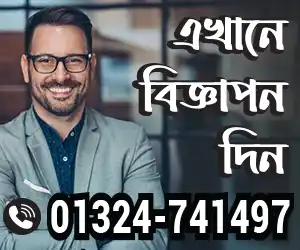 Customers also get 6 years warranty, 9 free services, and up to 1 lac taka insurance coverage. All this you can avail from runner motorcycle showroom all across the country. This year runner launched 4 new bikes in Bangladesh.
Runner Bolt 165R is 165 segment naked sports bike and the other three is commuter. They also introduce Runner Knight Rider V2 with new graphics and colors. In scooter, segment runner introduces Runner Skooty 110. They give an eye-catching look and design.
In 100cc runner has one of the popular bike Runner Bullet 100. But now they came up with a new version of Runner Bullet 100 V2. This version has a cosmetic change and also a change in graphics. It has a new look in design and style.
After lockdown, everyone is going to be normal, but the thing is the effect of COVID-19 is not over. Experts say that try to avoid public transport and keep social distancing.
For these reasons, people are interested to buy a motorcycle. Runner Superbrands Uthsob will help to find out the desired motorcycles for their customers. Everybody keep safe and when you go out of your home wear mask. If You want to Find Runner Bike showroom near you visit Our Website. Stay with us for more update motorcycle news. Thank you all
You might also be interested in