Runner Motorcycle At 5th Dhaka Bike Show 2019
Published On 18-Mar-2019 05:23pm , By Ashik Mahmud
Runner Automobiles Ltd one of the leading Bangladeshi motorcycle manufacturer participated at 5th Dhaka Bike Show 2019. Runner motorcycles showcased their current lineup of motorcycle & also showcased their international models which are only for export market.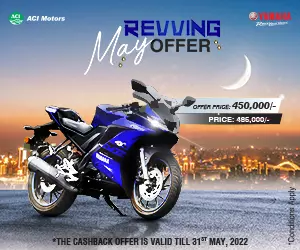 Runner Automobiles gained most of its popularity with the Runner AD80S, which till date is still the most selling 80cc motorcycle in Bangladesh. They also had Runner Knight Rider 150 & Runner Turbo 125 with new colours at their pavilion. Runner Automobiles are exported in countries like Nepal. Runner will showcase their global market portfolio which will consists of Fire – Blade, a naked sports bike which will have a range of engine between 125, 150 & 165 cc. Runner will also showcase Dominator a sports category 200 cc motorcycle.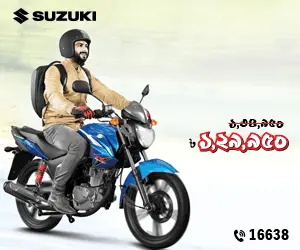 It is a real shame for us as we have higher cc motorcycles manufacture in Bangladesh but due to some silly reasons we are not permitted to get motorcycles over 165cc. I think roads in Bangladesh are good enough to handle bikes of up to 250cc. Also at their pavilion were SS3 a concept naked 165cc motorcycle & Hawk a 200 cc off road motorcycle. These bikes are gaining popularity in Nepal and very soon Runner will be working to make affordable motorcycles for the African market.
Alongside Runner, they also display UM Runner is a brand which is born in USA. Under UM Runner has 3 motorcycles in their lineup. UM Renegade Commando a cruiser motorcycle, UM Renegade Commando Sports & UM X- Street 150R a naked sports motorcycle from Runner. At 5th Dhaka Bike Show Runner Automobiles Ltd gifted an UM Runner Renegade Commando Sports to the number 1 all rounder in World Cricket, Mr. Sakib Al Hasan. Sakib Al Hasan has been the brand ambassador of Runner Motorcycles for over 4 years.
At Dhaka Bike Show Runner also announce that they will be the official distributor of Aprilia & Vespa motorcycles in Bangladesh. Both Aprilia & Vespa works under the shed of Piaggio.
Published by Ashik Mahmud
You might also be interested in