Ride Towards Hill Tracts of Bangladesh : Part 2
Published On 11-Nov-2014 05:16pm , By Shuvo
The boat ride from Thanchi to Remakhri was epic. It had water currents against you and huge stones all over the place. The scenery is one of the most epic ever to be recorded. Huge boulders of stones were all over the place and the boat navigator needed to navigate the river with huge precision. Two times we needed to get out of the boat as the time we went the river was almost dry and in some places the belly of the boat was hitting the stones under the water.
Ride Towards Hill Tracts Of Bangladesh : Part 2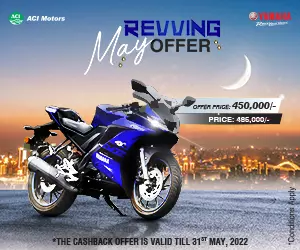 _x000D_
After near about two and half hour later we finally reached Remakhri. This was HEAVEN, yes Nilgiri was very beautiful but this is a complete new level.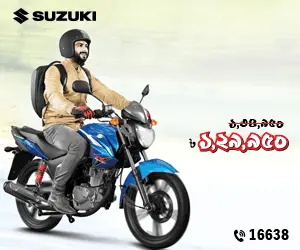 _x000D_
_x000D_
By the time we reached there the sun was setting so we spent around an hour having fun in the stream water. Everybody was by their own; truly the question everyone had in their mind is why we live in Dhaka city. The view was majestic.
_x000D_
_x000D_
_x000D_
_x000D_
By sunset we were hungry but unlike many other places our market was some distance away and the surprise was there, to go to the market place we needed to cross the river which had almost waist high water for me and at night time it was a very difficult job as there were stones under the water which was very slippery.
_x000D_
Finally reaching the local markets we ate bananas, papaya and guava. Biscuits are very common in this part of the world to eat as snacks. We had tea and chatted the whole night.
_x000D_
_x000D_
We went back to our resort where we found our friend Saiful vai, the person we all were grateful to as he was the person who arranged everything on this resort for us. He was busy with our dinner.
_x000D_
_x000D_
Finally we one way or the other helped him to cook our dinner as it was tough to cook for 10 people using only wood fire. After dinner we sat together where we discussed about our tour and ways to improve highway riding, many came up with many good ideas; we also shared our experience about riding.
_x000D_
_x000D_ _x000D_
25th October
_x000D_
Next morning we were set for another surprise, the epic views of the hill tracks covered with clouds. We left that place & again come at 12 noon we were at Thanchi from there we set off our tour towards Dhaka.
_x000D_
_x000D_
We maintained a good rhythm until Bandarban. The road from Bandarban to Chittagong was really fine and smooth unlike the last time I visited the same place. We needed to speed up as much as we could as by this time we had news that on 26th there is strike in Bangladesh.
_x000D_
We did lost some time coming in Chittagong as it was night time and only few of us knows this city. We were all over the place in a congested city and many of us were lost, it took a while for us to regroup together in front of the city gate.
_x000D_
We reached Comilla at 11 PM and then from there we were a bit scared due to the fact that these roads are never good for bikers and just crossing Meghna River Saleh was chased by a micro bus which contained robbers which thankfully for his cleverness couldn't harm him or any one of this group. We reached at Jatrabari Flyover and waved goodbye to all the others and by 1:30 AM on 26th October I was at home, crossing 930 km in 3 days including an epic boat ride near the border of Myanmar.
_x000D_
On this tour we learned lots of things. Most important lesson was that the stress from Mehgna Bridge to Kachpur Bridge is a very bad for bike robbery. Thanks to all the 8 riders with their rides. Special thanks go to Sachin vai and Saiful vai for their support in this tour.Saleh has really been the backbone of our group; I think he helped everyone of us at one time on this tour. He took rest for a day and on 28th he left Dhaka for Rangpur.
_x000D_
But despite everything there was something missing in this tour for me, I really wanted to go to Sajek which sadly I couldn't do on this tour due to shortage of time, it was something I discussed with June vai and Saleh vai after our tour, and then.
You might also be interested in