Regulation In The Indian Motorcycle Industry For 2017: Will It Affect BD Bike Market?
Published On 23-Feb-2017 01:53pm , By Saleh
Motorcycles mostly come from INDIA or from CHINA in Bangladesh. The percentage of Japanese motorcycles (ORIGINALLY MADE IN JAPAN) in Bangladesh are decreasing & the market share of Indonesia & Thailand is very less too. Last year the Indian government announced some new Regulation in the Indian Motorcycle Industry for 2017. Lets find out the two new regulations which might also effect the Bangladesh market.
BS4 Standards Engines: One of the first things about the new regulation is that all companies must meet BS4 standard. BS (Bharat Stage Emission Standards) is an emission standards institute by the Indian government to regulate the output of air pollution from motorcycle engines. Under the new BS4 regulation all bikes need to reduce the amount of carbon dioxide & other pollution from the engine.. According to reports all motorcycles must have BS4 standard engine from April 1st, already in European countries they follow the Euro IV emission standard. This reduction will be between 23-50% depending on the size of the motorcycles. AHO (automatic headlight on): I think some bikers are already familiar with this, if not then this new regulation will have your motorcycle headlights ON all the time since you have turn on the ignition of your bike, examples: Yamaha M Slaz, Honda CBR150R (2016), Honda CB150R Streetfire. These though is not healthy for the battery but it is standard in almost all countries these days and it is very helpful on the highway as now the buses & trucks will be able to spot you more carefully.
Advantages of new Regulations:
Less pollution for the environment.
New Technology.
Many bikes companies will come with new colour or graphic changes.
AHO very helpful for highway rides.
Disadvantages of BS4 standards: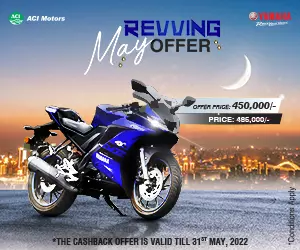 Most of the carburetor engines will have lesser power output.
AHO will be irritating for the riders as people will be asking you to turn the headlight OFF.
Price of the bikes went high in India so might also effect Bangladeshi market.
List of companies who brings motorcycles in Bangladesh from India
| | |
| --- | --- |
| Distributor or Registered in Bangladesh | BRAND |
| Bangladesh Honda Pvt Ltd | Honda |
| ACI Motors Ltd | Yamaha |
| Rancon Motorbikes Ltd | Suzuki |
| Uttara Motors Ltd | Bajaj |
| Niloy Motors Ltd | Hero |
| TVS Auto Bangladesh | TVS |
| Navana Automobiles | Mahindra |
I am not sure when we will get these motorcycles in Bangladesh but am predicting that it might happen sometime in June-July of 2017 as it is standard in India from April 1st 2017. Already many companies have launched their upgraded bikes in India. This New Regulations for the Indian Motorcycle Industry 2017 bikes will be a revolution in the motorcycle industry in Bangladesh & we hope that we won't be that far away from the upgraded technology.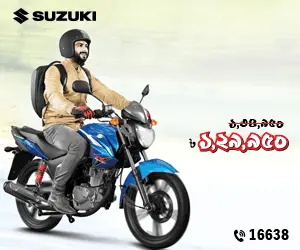 You might also be interested in