Big Price Reduction of Mahindra Motorcycles! Mahindra Motorcycle Price In Bangladesh 2017
Published On 07-Feb-2017 01:16pm , By Saleh
Aftab Automobiles Ltd who is the sole distributor of Mahindra Motorcycles In Bangladesh have announced New Mahindra Motorcycle price in Bangladesh 2017. The new price is valid from 1st February, 2017. Aftab Automobiles is a sister concern of Navana Automobiles Ltd who also import Toyota cars & Hino Buses in Bangladesh.
Big Price Reduction Of Mahindra Motorcycles!
Mahindra is an Indian motorcycle company who are in Bangladesh for some time , all their bikes carries 110cc engine & they use the same engine in almost all the motorcycles in their lineup. Mostly they are popular in the scooter segments as they have a lineup of around 4 scooters in Bangladesh. They are the only Indian company in Bangladesh who don't have any 125-150cc motorcycles in their lineup.
Even in India they don't have any 150cc motorcycles and as a result, many of the young generation don't know about the company. Some of their bikes have some exclusive features which other motorcycle companies don't have. For example, Mahindra Centuro have the following features which even many modern cars don't have: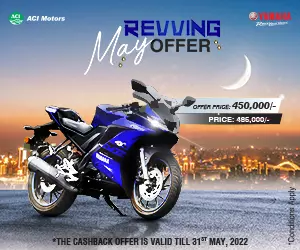 Anti- theft alarm with engine immobilizer
Fine me lamps
Remote Key Flip
Guide Lamp
Their scooter, Mahindra Gusto is very popular to both men & women as the company promoted this scooter as a Unisex scooter. Below is the new price of all Mahindra Motorcycles & Scooters in Bangladesh. Sadly, they didn't decrease the price of Rodeo & Mahindra Duro, with every motorcycle they are also giving away a helmet.
| | | |
| --- | --- | --- |
| Model Name | Old Price | New Price |
| Centuro Disc Brake (Analog Meter) | 145,000 | 130,000 |
| Centuro Disc Brake (Digital Meter) | 148,000 | 132,000 |
| Centuro NXT (Analog Meter) | 139,000 | 122,000 |
| Centuro NXT (Digital Meter) | 142,000 | 125,000 |
| Rockstar (Drum Brake) | 125,000 | 110,000 |
| Arro | 117,000 | 100,000 |
| Arro XT | 112,000 | 98,000 |
| Gusto 110 (VX) | 147,500 | 142,500 |
From the new price list we can see that on average they reduce the price of their motorcycles by 12,000-15,000 while on Mahindra Arro they reduced the price by 17,000 BDT! All this things happened after the government reduces the tax for the companies who will apply for progressive manufacturing in Bangladesh. It is a nice thing that since the government announced the new policy all the companies are coming forward to reduce the price of their motorcycles, so far almost all the Indian companies have done that & now the time will come for the Chinese companies to follow the trend, we hope that the new Mahindra Motorcycle Price in Bangladesh 2017 will help the bikers to choose their desired motorcycle and ride with safety.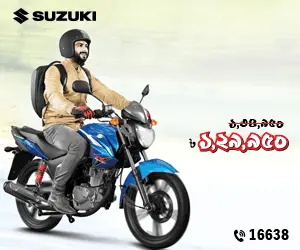 You might also be interested in