Rancon Motorbikes Ltd Introducing Suzuki In Bangladesh
Published On 28-Jun-2014 07:39am , By Shuvo
SUZUKI motorcycles have entered into Bangladesh. According to latest reports from various sources we can confirm that Rancon MotorBikes LTD have officially started importing Suzuki motorcycles in Bangladesh from India.
Initially they will bring four models though the price are yet to be confirmed officially but insider of Rancon MotorBikes LTD has said that they will keep the price as low as possible to compete against the Brands like YAMAHA and HONDA in Bangladesh (Source).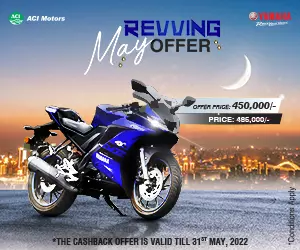 Rancon MotorBikes LTD has built their factory in Savar in Beximco Industrial . Though we don't have any official details about the size of the factory and what will be their annual production.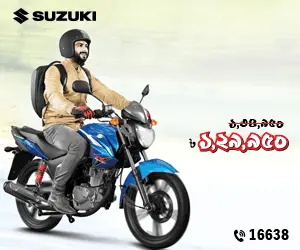 What we do know is that at first they will bring the bikes as CBU (Complete Build Unit), then they will assemble the bikes by bringing as CKD (Complete Knock Down) & finally after the factory is complete they will start production of the bike.
Suzuki Bangladesh Product LINE Up :
Suzuki HAYATE is an 112cc bike which if you don't look at the engine will feel like that it is an 80cc bike due to its size. It is well equipped too. The speedometer is big, than there is a 5 step adjustable rear suspension and it will comes out with 4 colours.
The engine is a 112cc single cylinder which pumps out 8.2 BHP and will give out 8.8 NM of Torque. It weighs 112 kg and though it has a 8 litre fuel but due to its good mileage it won't lets you visit the petrol pump too often.
Also Read: Suzuki GSX150 Bandit Feature Review
Suzuki SLINGSHOT PLUS(+) a product which I don't find any reason. Bangladesh is a place where only less than 10% people uses 125cc bikes and SlingShot gives the people who don't buy 125cc bikes another reason why one must not buy any. Left alone that it doesn't look that good, the tail light is very bad looking while the speedometer is like it's from another century.
But the worst thing about it is that it's power! 8.4 BHP from a VERTICAL 125cc bike! Though torque figure isn't impressive either, only 10 NM. But with low power one thing which this bike will give you is good mileage.
I don't like the alloy wheels and they even didn't bother giving a Disc brake to this bike due to its low configuration.
Suzuki GS150R now, honestly speaking still the bike doesn't look that attractive but part of me does want me to buy this bike. WHY?? First there is the engine, I have seen many engines of bikes but I have never seen anything like this before, it is HUGE in size than a conventional 150cc bike.
The bike comes with a digital speedometer with dual mode where the rider can choose between ECONOMY mode to save fuel and ride slowly or POWER mod to ride fast and burn up more fuel.
It has a sportier cowl and body graphics with cool colour. It also has a LED tail lamp with integrated rear turns signal.
The fuel is huge and will carry more than 16 liters of fuel. The rear tyre is 100/90, but the biggest drawbacks for GS150R are the tires are not TUBELESS, & it weighs 149 KG! Suzuki must understand the importance of tubeless tyres in Bangladesh.
Also Read: Suzuki Burgman 125 Feature Review
Engine wise it delivers 13.8 BHP, around the same mark as Yamaha FZS and Honda TRIGGER. And 13.4 NM of Torque, but GS have something which none other bikes in its class have! An over-ride 6th GEAR which will be a great help on the straight.
Suzuki ACCESS a scooty which by the time we reached there wasn't on display. It is a 125cc scooty with many attractive features including a 125cc 8.6 BHP engine which comes with a CVT transmission. The scooty has a 6 litre fuel and 20 litre under seat storage facilities.
Rancon MotorBikes LTD still didn't reveal when they will launch the bikes officially & the prices of the models but we are hoping that something positive will come from them before the Eid. The bikes are currently at display on their showroom.
ADDRESS: 387 Tejgaon I/A, Dhaka -1208, Bangladesh.
FAQ - Frequently Ask Question:
1. Where are Suzuki manufactured?
Ans- The manufactured started at Jinan Qingqi Suzuki Co. LTD. Chaina.
2. Who is Suzuki CEO?
Ans- Osamu Suzuki is the CEO of Suzuki.
3. What is the Suzuki brand new bike that launches in Bangladesh?
Ans- Suzuki Intruder. Useful Article You May Like:
Read By Category:
You might also be interested in