Race Hyosung GTR125 Feature Review
Published On 07-May-2018 03:44pm , By Ashik Mahmud
Race Hyosung GTR125 is a sports bike from Race Motorcycles. Race Hyosung GTR125 is hugely popular among bike enthusiasts in Bangladesh mainly because of it's sheer looks and design. To meet up with the curiosity of everyone, we are going to discuss about the features and the details of Race Hyosung GTR125 in Bangladesh.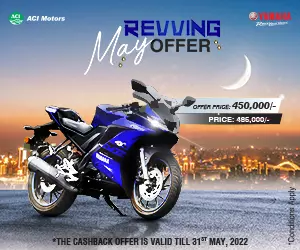 Race Motorbikes is relatively a new motorcycle company in Bangladesh. Though it has been over a year they started importing and selling motorcycles, they are yet to gain the rank of a major motorcycle brand in Bangladesh. Race Fiero 150R is the most popular bike from race, and very recently we also published our test ride review on another sports bike from Race, Race GSR125. So, today we are going to take a look at the features of the Race Hyosung GTR125. Race Hyosung GTR125 is the bike previously known as Hyosung GTR125. The bike is still made by Hyosung but it is re-branded as Race Hyosung GTR125 by Race Motorcycles. Hyosung is a Korean motorcycle brand and Hyosung Motorcycles are really popular all over the world. (Source)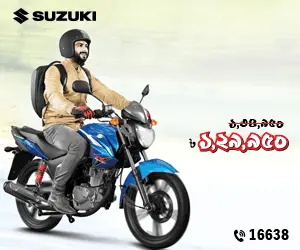 Race Hyosung GTR125 - Design and Styling
Race Hyosung GTR125 is a really big and sporty bike. In the pictures it may not seem that bulky but in real life, it is really muscular and big in both size and in shape. The design of the bike is really tremendous and beautiful - every sports bike enthusiasts will fall in love with this bike. The front of the bike features a unique headlight which is really similar to the legendary Suzuki Hayabusa. In fact, the whole bike will remind any bike enthusiast of Suzuki Hayabusa. The great headlight is followed by an aero-dynamic windshield and two well-designed side mirrors. The front and side panels are really stylish and well-designed - The front air scoops and the side panels mergers in a way that is really a pleasure to the eyes. The side panels also have some ventilation systems and scoops to create good stability in high speed and in cornering. The bottom sides of the side panels also have some scoops to inout air to the engine to make it cooler.
The Race GTR125 has a really big and masculine fuel tank which really gives the bike some out of the limit super-bike ergonomics. Race Hyosung GTR125 has a really racing style riders seat and split pillion seat - both are positioned to provide complete sports feeling to both. Race Hyosung GTR125 looks like a complete sports bike - but it is also a practical one cause they have not forgotten to include one of the most important piece of feature for the pillion, which is the rear grab rail! The GTR125 has a pair of grab rails behind the rear seats for the better riding experience. The taillight of the bike looks like it has come directly from any liter sports bike - and creates a stunning environment behind the bike. The long and custom style exhaust looks and feels like an aftermarket piece, and provides a good sound. In a word, Race Hyosung GTR125 looks and feels like a sports bike with really high displacement, and surely sounds and feels the same. Also Read: Race GSR125 Test Ride Review – Team BikeBD
Race Hyosung GTR125 - Engine
Race Hyosung GTR125 has an astonishing 8 valve V-twin engine which has a displacement of 125cc. The engine has a bore to stroke ratio of 44 and 41mm and a compression ration of 11.3:1. The engine is a carburetor engine. The engine produces 14.63 BHP of power and 10.20 NM of torque. on paper it may not seem much but in the real world, with the help of the 5-speed transmission and the wet multi-plate clutch, it is more than enough to provide the performance which matches up with the looks of the bike.
Race Hyosung GTR125 - Brake, Wheels and Suspension
The GTR125 really shines in one sector - not only it has the body and looks of a masculine sports bike, but it also has all the parts required to assist it. The GTR125 has upside down suspension in the front and mono-shock suspension in the rear - the inverted front suspension not only looks great but should also provide great experience in cornering and braking. The wheels are alloy wheels, with tubeless tyres in both wheels. Another thing this bike stands out is in the sizes of tyres - the front wheel has a 110/70 -17 tyre and the rear wheel has a 150/70 -17 tyre. These wide tyres will definitely provide better traction and grip and therefore it also looks really muscular with fat tyres. The front brake is a 300mm disc brake with 2 piston caliper. The rear brake is 230mm disc brake with 2 piston caliper. With both of these high end brakes combined with the wide tyres, this bike should provide an astonishing braking experience for the rider. Also Read: Aprilia RS 125 Feature Review – BikeBD
Race Hyosung GTR125 - Price And Availability
The biggest problem of Race GTR125 is the availability of this bike. There is only one showroom of Race Motorcycles in Bangladesh which is definitely not enough for anyone living in the corners of the country. Present price of Race GTR125 is 3,50,000 BDT. Race Motorcycles are available at the Flagship showroom of Suzuki Motorcycles. Showroom Address: 387, Tejgaon I/A, Dhaka-1208 (Suzuki Motorcycle Showroom)
Race Hyosung GTR125 is a really good bike in it's segment. Though it lacks many things including sales center around the country, spares and ride comfort, It could be a great choice for anyone who is looking for a complete sports bike with total sporty aspects and muscular body. Race Hyosung GTR125 can certainly feel like a complete sports bike and has all the ergonomics of one, and that is what matter to many.
Frequently Asked Questions:
Does Hyosung still make motorcycles?Ans: Hyosung still makes sports bikes, cruiser bikes, and all types of bikes. Where is Hyosung made?Ans: Hyosung bikes are made in Korea What is the price of Hyosung bike?Ans: Hyosung GTR125 is not available in Bangladesh right now. What is the price of Hyosung gtr125 in bd?Ans: Hyosung GTR125 is not available in Bangladesh.
Related Articles You May Like:
Published by Ashik Mahmud
You might also be interested in