Pulsar Stuntmania - The Sixth Episode | Episode Details
Published On 01-Oct-2019 12:03pm , By Raihan Opu
Day by day, Pulsar Stuntmania is getting tougher and tougher. And, in the sixth episode of the season, the challenge was one of the hardest one so far in the season.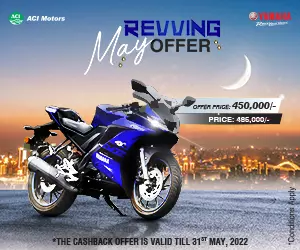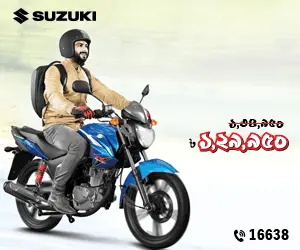 Pulsar Stuntmania - Sixth Episode | Episode Details
Bajaj Pulsar Stuntmania has already passed 5 weeks, and the sixth episode of the season was aired just a while back. The sixth episode began with 7 contestants, among whom, one will leave the show for good. The show began with a simple task. A course was lined out for the riders, and all the riders had to complete the course in the fastest time possible. The course had multiple obstacles including slippery surfaces, round circles, and a lot of tires to ride over. All the riders have to complete the course as fast as possible, and also go through each individual obstacle.
Failing to pass an obstacle or skipping it will result in loss of points and will affect the final marks. The riders started the task, and even though it was a difficult one, the first three riders put on a good show and also finished taking on the obstacles properly. But the follow-on was not as expected. The rest of the rider struggled a bit and some, a lot in the course. Most of the riders struggled in the part where they had to ride over the tires to complete the course, and most of them were getting stuck on that.
Pulsar Stuntmania - Sixth Season
The part where most of the crashes happened was the slippery phase. The surface was so slippery many of the contestants slipped with their bike and had to pick up and resume the challenge. As they were wearing proper protection including riding jacket, helmet and guards, none of them had any kind of injury or were hurt in any way. After the challenge, everyone was lined up for the result. One of the stunt riders was named as the best performer of the day, while one had to leave the show. The youngest contestant of the show, Sadaf Khandokar had to leave the Pulsar Stuntmania Season 1 due to his poor performance of the day. The next episode of Pulsar Stuntmania will be aired on 4th October 2019 at 11:15 PM on NTV. Later on, the episode will be available to watch at the Pulsar Bangladesh YouTube channel and NTV YouTube channel.
To see the details All Bajaj Bike price in Bangladesh and All Bajaj showroom near you visit BikeBD.Com. Stay with us for more update motorcycle news.
You might also be interested in