Pulsar Stuntmania - The Eighth Episode | Episode Details
Published On 12-Oct-2019 11:31am , By Raihan Opu
The Eighth Episode of Pulsar Stuntmania - Season 1started off with the top 5 stunt riders of the show, among whom one will have to leave. Let's dive into the details.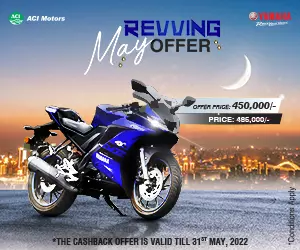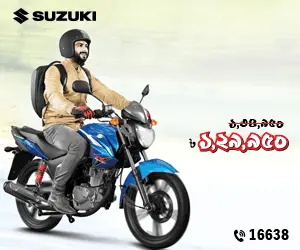 Pulsar Stuntmania - The Eight Episode
The episode started with the new style of the top 5 contestants of the show - all of them were groomed with a newer and more stylish hair cut. Then, they were immediately introduced to the challenge of the day.
The Challenge | Obstacle Race
The challenge for the day was not a stunt riding or skill-showing challenge, but a riding test. Each rider has to go through the set course and come back, and the course is full of obstacles. The course had all of the things like a jumping ramp, a zigzag tyre course, a zone where round wood logs were spread, lots of tyres, low height football bar, etc. The rider had to complete the course throughout all the obstacles, and failing to complete or damaging any obstacle would result in a penalty that will add additional minutes to the final time.
The riders started well, but some of them had problems in some sections of the course. One of the riders, Ali Akbar struggled so hard on the log spread section and ended up damaging the obstacle. He also struggled climbing up and down the high ramp, and almost fell from it. Unlike Faysal, who fell from the second climbing ramp and almost injured himself. Another rider, Siam, smashed onto the goalpost when going under it, and eventually damaged that obstacle.
The rest of the contestants, Abdul Kaiyum and Sanoar Hossain struggled mostly in the section where they have to ride over the tyre. Among them, Kaiyum skipped one of the two ramps on the course, which was a big mistake.
On the Other hand, Sanoar smartly took on the whole course, and despite getting three category 1 penalty, he finished the task in the lowest amount of time and was awarded Smartest Rider of The Day.
Sanoar and Siam were safe till the next week, and only three riders - Ali Akbar, Abdul Kaiyum and Faysal were remaining in the danger zone. All three of them had similar total timing and had received some penalties because of the obstacles. Off all the contestants of the Pulsar Stuntmania Top 5, Ali Akbar took the highest amount of time including the penalties, therefore, He had to leave the show for the season. Pulsar Stuntmania Season 1 has only 4 stunt riders now, and the competition is going to another level. All of them will compete top be the winner of Pulsar Stuntmania Bangladesh, and recieve 10 Lac taka and a Bajaj Pulsar NS160 as a reward.
The next episode of Pulsar Stuntmania will be aired on 18th October 2019, 11:15 PM on NTV. The episodes will be available to watch at Pulsar Bangladesh YouTube Channel and NTV Entertainment YouTube Channel.
You might also be interested in