Pulsar Stuntmania - Season 1 | Season Overview
Published On 16-Nov-2019 04:36am , By Raihan Opu
Pulsar Stuntmania Season 1 has officially pulled its curtain, and The next season is yet to be announced. What was the impact of the show, and what will be the future? Let's take a deep dive into the First Motorcycle Stunt based Reality Show in Bangladesh.
Pulsar Stuntmania - Season 1 | Season Overview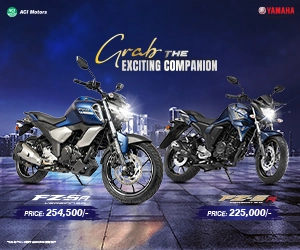 Let's go back several years, 10 to 12 to be exact. The stunt riding scene in Bangladesh is emerging, and more young riders are trying to learn more and more tricks on their two-wheelers. As one of the most sold 150cc bike in Bangladesh, Pulsar was the choice for stunt for many riders. From then till now, there have been lots of events where Stunt riders of Bangladesh or Bangladeshi Stunt Riding Groups have performed. But, there has never been a competition focusing on this sport, until Pulsar Stuntmania Season 1.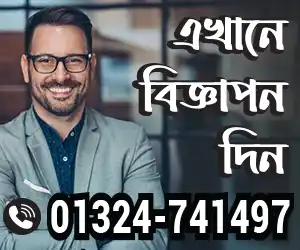 Pulsar Stuntmania Season 1 - Season Overview
The announcement came in mid 2019, and the video auditions and the live auditions happened in July. From 100 live auditions, 30 riders were selected and groomed, and from them, the Top 10 Contestant of Stuntmania were selected. All the 10 performers were given challenges and tasks, and every week, one rider was leaving the show until the top 4 finalists - Ali, Kaiyum, Sadaf, and Sanoar.
Abdul Kaiyum became the winner of Pulsar Stuntmania Bangladesh Season 1, and won 10 Lac taka, a Bajaj Pulsar NS160 FI with ABS bike, and the title "Stunt Superstar of Bangladesh".
Pulsar Stuntmania - Impact and Future
Stunt Riding has always been cherished by motorcycle enthusiasts of Bangladesh, though the non-petrolhead didn't consider it as a sports. Stuntmania was aired on NTV, and it reached the general people, and they loved the idea of Bike Stunt with proper safety gear and expert supervision. Stunt Riders of Bangladesh has always been doing stunt with proper safety gear and Helmet, but the show has carried this message to the mass people, and now people value the safety gear more than before, especially while doing even the basic stunt.
The show has given the Stunt riding scenario of Bangladesh an exposure, and this has opened up many doors for Stunt riders and all motorcycle enthusiasts. Stuntmania has shown to the mass people that Stunt Riding is a sport, and a really entertaining one and this will inspire other companies to work with Stunt Riders and arrange more events or competitions like this one. Everyone is already waiting for Pulsar Stuntmania Season 2, and hopefully, it will return to the screen soon.
FAQ - Frequently Asked Questions:
What Is Pulsar Stuntmania?
Ans: Pulsar Stuntmania is the first-ever motorcycle stunt-based reality show in Bangladesh.
Who is the winner of Pulsar Stuntmania?
Ans: Abdul Kaiyum is the winner of Pulsar Stuntmania Bangladesh Season 1
What Bikes Are Used In Stuntmania?
Ans: In Stuntmania Season 1, Pulsar NS160 is used for all the stunts. (Source)
What Is The Grand Prize of Stuntmania?
Ans: The Winner of Stuntmania will receive 10 Lac Taka and a Bajaj Pulsar NS160!
Creating a value of life isn't easy. But creating life valuable is easy. So I tried to creating value and make an impact. I like to work in a team that is cooperative and helpful. I like to share my knowledge and skills for the betterment of the company. Always find out the opportunities and use in a proper way.
You might also be interested in