Online Insurance Facilities In Bangladesh Started By Nitol Insurance
Published On 01-Apr-2018 09:43am , By Ashik Mahmud
Motorcycle Insurance is a very important thing for any bikers. Many don't know the proper reason of motorcycle insurance. To make things easier for the bikers Nitol Insurance opened Online Insurance for the Bikers in Bangladesh (Source). For the first time nitol introduce Online Insurance Facilities in Bangladesh .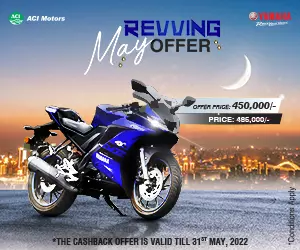 The mission of the company is to provideo financial security to their clients with faith, sincerity & dedication. To provide service to the insuring community according to their need & expectation and finally to conduct business fairly, honestly & with transparency. Nitol Insurance is one of the biggest Insurance Company in Bangladesh. It started it's journey back in 1999. It helps its client to do insurance of many different types starting from Property Insurance, Marine Insurance, Motorcycle & Car Insurance & many other forms. Bangladesh developed day by day and now this online insurance facilities in Bangladesh helps everyone to easily insured.
Nitol Insurance is now the official Insurance Partner of BikeBD so we will just talk about Motorcycle Insurance. Usually a 3rd party motorcycle insurance takes around 220 – 260 BDT depending on the size of the motorcycle engine.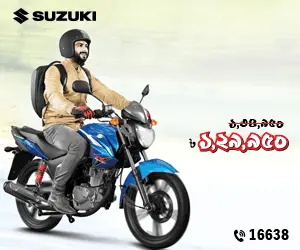 If you don't have a valid motorcycle insurance then police can fine you around 500 BDT so doing a simple motorcycle insurance which has validity for one year is a must for all bikers. Many bikers see this as an hassle to make things easier now you can get your motorcycle insurance just by sitting in your home and working on your PC /Laptop for 5 minutes.
The whole procedure is very easy :
First, you have to open nitolinsurance.com on your web browser.
Then you will click online motor insurance.
Give details about your motorcycles.
Select a payment method like Bkash, Mobile Banking, Credit Card, Debit Card.
They will give a confirmation message and they will send you a copy of the insurance to your mail ID.
Within 3 working days, they will courier the insurance at your mailing address.
Nitol Insurance the first insurance company in Bangladesh who has started this type of service. They have 14 branch offices on 14 different districts in Bangladesh so the bikers outside Dhaka will also get this service. So if you bought a new motorcycle or your current insurance date expired, just sit in front of your PC for 5 minutes, fill up an online form and get your motorcycle insurance at your home.
FAQ - Frequently Ask Question:
1. What is Insurence Company?
Ans- A business that provides coverage, in the form of compensation resulting from loss, damages, injury, treatment or hardship in exchange for premium payments.
2. What are the 4 types of Insurence?
Ans- Life Insurence, Health Insurence, Disability Insurence, Auto Insurence.
3. Who Created Insurence?
Ans- The first American insurance company was organized by Benjamin Franklin in 1752 as the Philadelphia Contributionship.
Published by Ashik Mahmud
You might also be interested in