New 2019 Yamaha MT15 Released In Thailand
Published On 10-Oct-2018 09:36am , By Ashik Mahmud
Well after huge gossip, discussion, and so called computer generated spy pictures finally the Yamaha MT15 revealed its true face in Thailand. Last day on October 6, 2018 the New 2019 Yamaha MT15 released in Thailand with a public inauguration. In that launching ceremony MotoGP Superstar Valentino Rossi & Maverick Viñales officially uncovered the motorcycle. Hence the new Yamaha MT15 finally came to light and here are few details of the debut machine.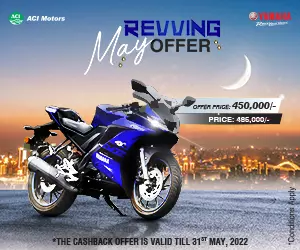 The Yamaha MT15 face revealed its face last night. Hence the latest update regarding MT15 is MotoGP Superstar Valentino Rossi uncovered the motorcycle officially in that gorgeous inauguration in Thailand.
Whatsoever it's a happy news for entry level motorcycle enthusiasts. But till now Yamaha Motorcycle Thailand has not disclosed the detailed specification data of the motorcycle officially. Even the motorcycle also is not detailed in their website.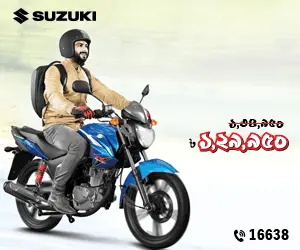 Whatsoever nothing is to worry but few confusion took place in between. Hence question is will they continue the M-Slaz/Xabre in parallel or replace that machine with new Yamaha MT15.
New 2019 Yamaha MT15 Feature
Coming to this topic later anytime the new Yamaha MT15 showing it carries all the internal mechanism and features of latest Yamaha R15-V3. But of course some changes & tweaking those coming with new MT15 as it's a street naked machine.
Here the debut MT15 carrying the same chassis, swing-arm, engine, exhaust, wheel, USD suspension, braking system and ODO of R15-V3. Furthermore the rear sub-frame hired or somewhat modified from Yamaha M-Slaz or Xabre.
Hence it also carrying the shadow of M-Slaz or Xabre with its handlebar, switch-gear, fuel tank and wheel fenders. But we expecting the motorcycle far more updated then M-Slaz with new R15-V3 155cc engine. Furthermore it obviously is carrying the core MT features with iconic Yamaha MT impressions.
Therefore the new Yamaha MT15 got the true iconic face of Yamaha MT series. Its headlamp assembly is looking damn aggressive & gorgeous. It looks Transformer movie character Optimus Prime like face therefore the headlamp assembly. It designed following the core of Yamaha MT10 or MT09.
New 2019 Yamaha MT15 Followed the MT Design
Coming to the other part the new MT15 is showing new design of fuel tank, tank cowling and engine fender. Here the engine got new design of under belly pan and muscular side panels. The rear part also is iconic following the design of Yamaha MT series.
Here most convenient feature that showing with this new street fighter that is its seating arrangement. The seat is a single piece, long and 3D curved seat. Hence it extended up to rider knee position from both sides of the fuel tank. So it seems more convenient and comfortable then the Yamaha M-Slaz or Xabre.
Hence these are quite visible features those collected from the uncovering ceremony of Yamaha MT15. Here the engine seems hired from R15-V3 we mentioned earlier but surely that will come with different tweaking as it's a street naked machine.
Hence the engine also is coming with VVA with Assist & Slipper Clutch features. But we are in doubt as the debut model not showing any ABS feature on the wheels. Hence specific data will be found after pin up the motorcycle officially on the Yamaha websites. Hence then we will surely trough detailed feature review after collecting more specific details.
So readers, that's quite everything till now on new 2019 Yamaha MT15 VVA. Hope this premium sports machine surely will hit our market as early as possible by the official distributor of Bangladesh ACI Motors Ltd. We are not sure what will be the price of this motorcycle in Bangladesh. Until then stay tuned with BikeBD, we will definitely hit again with more specific details. Therefore Thanks everyone.
Published by Ashik Mahmud
You might also be interested in