Naked vs Faired :: The Unsolved Combat In The World Of Motorbikes
Published On 29-Sep-2016 08:23pm , By Saleh
Today we have come with a very significant point of motorbikes and choosing the perfect motorcycle for anyone. Don't think that we're talking about some bike brands or about any specific bike; we just compared two categories of bike. One is naked, another is faired. First, many people don't know, what's a naked bike? A naked bike is a motorbike with no fairing like windscreen or a lot of stuff at the front for many reasons. Suzuki Gixxer, Yamaha FZ is the examples of naked bikes whereas Gixxer SF, Fazer is their faired versions. These types of bike are also called or "standard" bikes. It is the oldest versions of motorcycle.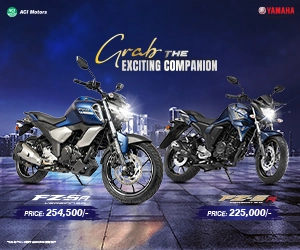 Why Naked Motorbike?
Upright and comfortable Riding position.
Lightweight bikes.
Easy to control.
Quick turning, leaning and quick escape too.
Need a small space to go with a naked one.
It's cheaper than a faired sport bike, so can be a better option for a beginner.
Less maintain costs.
Perfect for long and comfortable ride.
More fuel economy.
Best for the beginner at all.
Why Faired Motorbike?
Good Looking and faired.
More top speed can be gained.
Better for cornering.
Crash protection is much stronger than a naked one.
It is more aerodynamic.
No problem at highest speed like air resistance.
Good protection for engine and other parts.
Better performance.
So is it simply the comfort that has made the exposed naked one stay and give a solid rivalry to the faired ones or is it something more than that? How about we attempt to dissect this. A naked motorcycle is lighter (obviously) than a faired motorcycle which gives it more kick in view of better energy to weight proportion. It is more suited for roadway rides cruising at sensible velocities.
In any case, the naked bikes of the late times have broken the myth of being moderate and less intense. The top speed is difficult to gain however as a result of wind impact that happens at high speeds because of poor streamlined features. The higher center of gravity (CoG) of the naked bikes likewise makes it more deft and simple to move every day. No fairing additionally implies less cash to spend if there should arise an occurrence of a fall as the fairing is more inclined to get hurt if there should arise an occurrence of an accident.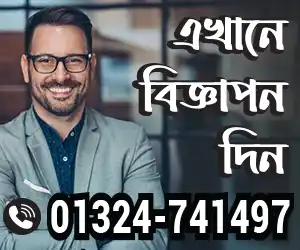 But, the above arguments don't prove anything about any kinds of bikes. Because there are many more things to consider for choosing a bike. Rider's riding style is a main fact here. It can match with any of these two. Another point should be noted that, a naked bike can be used in any types of roads, highway, off-road, racing track, and many more. But you have to face some difficulties with a full faired sport bike at some situations.
In a crowded city like Dhaka, a naked bike can give you the best performance from all perspectives. Can accelerate faster, can escape through a little gap, and can turn easily. But if you are in a situation where there are a lots of air, dirt, dust then it's better to go for a sport bike for its fairing body. And it is easy to gain top speed on a faired bike of same horse power, torque and other configurations.
Confused while choosing Suzuki Gixxer Or Gixxer SF . Yamaha FZ-S Or Fazer? They Have the same configurations. One is naked, another is faired. No other differences. And this can make a gap between the performances of the two kinds.
Now take decision. No one can win here.
For further updates keep visiting our website and subscribe to our BikeBD Youtube channel, and also eye on our BikeBD Facebook Fanpage. See you soon with the latest discussion, review & news.
See Available Motorcycle & Scooter Brands in Bangladesh
See All Updated Motorcycle & Scooter Prices Here
See Nearest Motorcycle & Scooter Showroom Addresses To You
You might also be interested in