Hill Tract Travel By Suvro (Rangamati)
Published On 18-Dec-2012 07:40am , By Shuvo
We left our bed at 8 AM. Last night we have a sound sleep. In this part of my Motorcycle travel in Bangladesh i am going to Rangamati. Whenever I left home for journey I take bath. Its cold time but I don't want to break my rules. Bath will give you a fresh cheerful mind, it will help you to drive in cool mind. After breakfast we left the rest house & started our journey to Rangamati. A hill tract town surrounding by man made lake. Kaptai Lake,Largest lake in the Bangladesh.
I filled my fuel tank. Dhaka to Khagrachari it consumed only 9 liters. 9 liter*87 BDT= 783 BDT. All around my 1st day expense is 1200 BDT.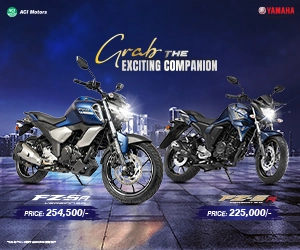 Hill Tract Travel By Suvro (Rangamati)
My Chittagong hill tract tour strategy is not take the common road people use. For why I choose Mahalchari road to go Rangamati. The main road is Khagrachari to Hathazari & hathazari to Rangamati.
This Mahalchari road is not suitable for drive. Road is broken in some area & heavy terrorist activities. So with fear in my mind we ride along the road. After cross the khagrachari cantonment in khagrachari to Chittagong road we take the left road to mahalchari. We crossing few hills in next 5 to 6 kilometers. After that steep hills are started. That's a road where no Bangali was we found.
Its good that in every few kilometre we found military checkpost. Its help to give away ou fear. Tushar holding my backpack for two days for why he started to feel the shoulder pain. After 45 minutes we reach Mahalchari, a upozila of Khagrachari. We eat some freash pineapple & Banana. The road was so much tough that we tierd too soon. How much deep we are going population decreaseing & no sign of any Bangali family.
After mahalchari the road is crucial to drive. We feeling the peour off road driving. Zoom cultivation take place in hill tracts rather then forest. Pineapple & Banana is most among them. Few Papaya cultivate land we found in deep.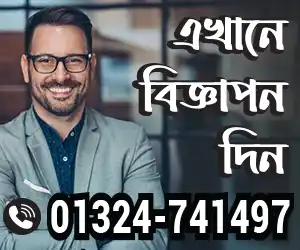 In the road there are some Jeep (chander Gari), Bus & few Govt Officials (UN) vehicle we get. Steep hills with bed road condition was a challenge for us. Never break or accelerate on the steel bridge. In hill tract area maximum bridge is built by steel. In winter season it wet by dew. Maximum driver cant handle there speed in hill roads. If a steel bridge you got in the end of a down road, please use the break before the bridge. Maximum driver pull the break lever in the middle of the bridge. You can sleep at that point.
After two and half hour from the starting point of khagrachari we reach the Rangamati. City of Lake. In my opinion the hill tract beauty starting from Rangamati. We took shelter on Chittagong Hill Tract Ministry Rest House. Its on a hill. We enjoyed the view of the lake by the window, because lake was just below the hill.
After launch we head toward the Porjoton. The hanging bridge. Yes, that's the symbol you remember about Rangamati. I set my bike with some theft protection & bye bye my hunk for few hours. For the first time in the journey we riding something else.We rent a boat to hanging around some place near the city. First we go peda ting ting,TukTuk,Changpang.
All are the picnic spot. We reached after dark in the porjoton. I was tensed for my bike. But when I saw my beast shining under light to see me, my all tension flourished. Tushar was laughing at me. He always joke with me to saw my love toward Hunk.
When we coming in the city we saw some shops full of tourists. We stop there & visit the shops..they maximum run by the local tribes. Although maximum items like cloths they are selling to the tourist by telling that it handmade by the tribels but except few maximum are bought from comilla as Khadi Made.
We buy some suveneure. We missed the Rajbari. It is a place where the Chakma Raja Live. The city is full around the tourists so we collect our dinner early. To keep strength take good food such kind of journey. You might laugh why I buy dinner early, maximum time in full of tourist city like this, if you don't ensure the dinner you can miss it or you may loss the best foods.
We enjoyed our candle light dinner in rest house because shortage of electricity. I spent the candle from my backpack stock. We may don't know what you will need in a tour but make it good by keep some important small items in stock.
That's the end of our jouney in Rangamati. Next day we are going to Bandarban through Kaptai . So with some good memories we sleep early to go further of motorcycle travel in Bangladesh.
You might also be interested in