Motorcycle Riding Gear - Protective Apparel & Safety Issues
Last updated on 07-Nov-2023 , By Saleh
Motorcycle is a most joyful as well as a risky vehicle to ride. Worldwide it is most popular way of transportation which core attraction is freedom. Riding a motorcycle joyful, carefree and safe we needed to be habituated with some precautions. Therefore in that concentration we are herewith Motorcycle Riding Gear - Protective Apparel & Safety Issues to make you learn about the riding gears and their necessity. Wish after reading and following the suggestions your riding experience will be more pleasant and safe.
Motorcycle Riding Gear - Protective Apparel & Safety Issues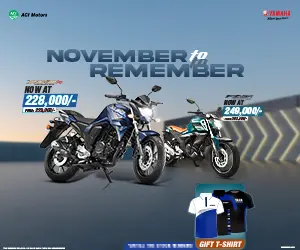 Motorcycle Riding Gear – Basic Apparels
Riding a motorcycle first and most important issue is rider's safety. As its two wheeled so it's so much risky and often can cause accidents if we don't ride carefully. Moreover other vehicles careless movement also causes accident very easily. So motorcycle rider needed to be more caring about safety.
Also Read: DAINESE SPORT MASTER GORE-TEX® BOOTS Price In BD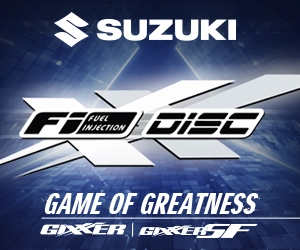 For safety issue rider's wearing and apparel is a vital concern. It is recommended wearing at least a minimal set of protective riding gears while riding. Wearing these gears definitely protects the rider from fatigue, air pressure, dust even scratches and ensures physical safety.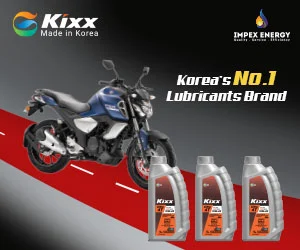 Therefore in case of common riding situation here we listed the standard riding gears. These are the minimum wearing stuffs which you needed to use always while riding a motorbike.
Full face helmet with colorless & natural transparent visor.
A pair of boots which can protect the toe and ankle.
A pair of full size gloves.
Knee and elbow guards.
All weather wind breaker.
These are the standard & common safety gears for riding a motorcycle in any country or any type of road conditions. But when riders go for long and stressful rides then must have to be dressed with extended & full set of gears.
Motorcycle Riding Gear – Protective Apparels
In terms of enhanced safety gear here full set of body protective armor covering elbow, shoulder, backbone and chest is preferred. In such case you can use those armors separately or you can use jacket & trousers armored with Kevlar protective. Wearing a protective riding jacket and trouser is enough to deal with the long riding stresses & common safety issues.
Here In case of different weather condition you have to take extra wearing for cold or rain. In winter you can use extra layer of garments inside the jacket and trouser. And a quality rain suite can protect you from the rain.
Also Read: Joe Rocket SEEKER GLOVE Price In BD | BikeBD
For the foggy or rainy weather rider also needed an anti-fog visor for clearer view through the visor. In addition waterproof or synthetic gloves and boots are privileged for comfortable riding in winter and monsoon.
Here in hot summer you can use vented gears & apparels which are now a day frequently available in Bangladesh. In addition keeping a hydration pack on your shoulder is very helpful to keep the rider hydrated in the all weather situation.
Motorcycle Riding Gear – Things to Avoid for Safety Issue
In Bangladesh and also in other Asian country we have some miss practice on wearing while riding a motorcycle. We are really not aware of what we are wearing while riding. We are not aware of minimum safety and sometime riding manner is worthy.
Also Read: Alpinestars T-GP R V2 Air Jacket- Black Red Price In BD
Firstly let's talk about the helmet. Riding without a helmet or with a tiny cap type helmet is very common in Asian counties. Please leave it just right now! It does nothing for your safety moreover it hampers your concentration of riding. The classic half face helmets also don't protect the face, so also try to avoid such helmets. Only full face helmet ensures proper safety.
The second most irritating and unmannered thing of riding is riding without wearing boots. In our region most of the people very much habituated riding their bike wearing tiny slippers. Please just leave it. It directly hampers the concentration on riding and it increases the scope of accidents. At least use closed-lace footwear.
Third most important thing is wearing very loose fitting native clothing. This type of native loose fitting cloths has many loose ends which are dangerously liable for accident. Please strictly avoid those with the silly slipper. Whatever the weather condition use quite body fitting garments which has no loose end.
Fourth most important thing is avoiding purchasing cheap quality gears like gloves and protective guards. Please avoid this. Care for you and your family, they are dependent on you. Purchase only one but buy the quality product. It will in crease your safety and satisfaction.
Motorcycle Riding Gear – Be Habituated
Well dear riders that was our today's discussion on Motorcycle Safety Gear & Protective Apparels. Hope we could grab your attention on importance of wearing safety gears for riding. Please be serious about our suggestions about motorcycle safety gears. Wish you will be caring enough to be a safe, mannered and smart rider who will be the following icon within your area. So thank you in advance from our end.
So readers, stay with us for new and updated news and don't forget to subscribe to our BikeBD Youtube channel, and also an eye on our BikeBD Facebook Fanpage. To see the details of Available Bike prices in Bangladesh and the Motorcycle showroom addresses near you visit BikeBD.Com.
Related Article You May Like:
Read By Category:
You might also be interested in