My Motorcycle Riding Experience
Published On 27-Jun-2016 06:59am , By Saleh
Dear readers in this article, I will talk about some issues I faced so far within my everyday motorcycle riding life. One can call it stupidity as well but anyway, let's jump into it right away. So here is My Motorcycle Riding Experience.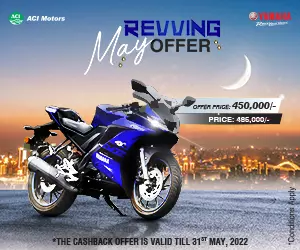 My motorcycle riding experience with worn front brake pad
Stock fazer brake pads that you buy from retailers won't last very long if you are a late braker. I don't do stunt, not even a burnout, not even a rough rider.
First time, I chewed out my brake pads and it started made that squeaking noise, I thought my fork is f***ed. I wanted to see the difference and went on riding 3 or 4 days in that state, it was still stopping…hahahahaha…so when I finally went to my mechanic, he just gave me a blank look and pointed towards the front disc. There was these canal. Hahahaha…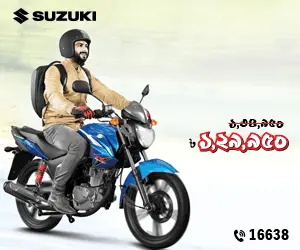 So, you need to check your front disc for any gauge marks or worn out marks. If there is then it is time to change the disc rather than pads only.
If your disc got bend a bit or get out of shape in any sort, you will feel it through your handlebar. It will shake continuously.
Don't let any sort of oil get into your front brake pads or discs, your brake won't work at all, especially, fork oil and to be specific, right hand fork oil seal must always be maintained properly if you want to be stingy.
My motorcycle riding experience with Tires
Do not buy the stock tiers that comes with the new bike ever again. They wear out fast but provide good grips. Once my stock tiers are worn or this is what happened.
All of a sudden, boom but even at 60 km/h, she was rock solid, didn't wobble. But I don't know, what would have happened if I was into a turn.
So, I bought this tier with a harder compound. It had a red band while it was new. I don't know in depth about these things but I overheard them saying that they have double layer of rubber.
But whatever they are, I am feeling great. I already used them for 6 or 7000 km and they still look pretty solid to me. It feels very stable under braking. But there are cracks in the tier, which made me think that the tier compound is hard that's why instead of burning rubber it is cracking under heavy braking but I don't know for sure why it has such crack marks.
Yes, wet surface is something to be worried about and can spin a bit if you give too much gas. And yes, I stopped doing rear slide in a corner or in straight line. But one thing I must admit, I don't feel confident as much as I was before I change my tier. Now I try to heat up the tier a bit before I go for the lean. And to heat up your tier, it is better to brake hard rather than doing a slalom or swerving side to side. One more thing, chicken strip means you aren't using that part of your tier, nothing much.hahahaha…
Experience with some Engine issues:
If you are already there where you need to change your piston ring then your mechanic may tell you to change the piston only. Please don't fall for that, change the whole cylinder block unless you want to go for something bigger in size. If you change the piston, mechanics has to re-bore to fit the piston which is never going to be like stock fit. Remember, 2000th of an inch is the gap between piston and cylinder wall. Does your workshop has that kind of computerized tool to measure that gap? Obviously, no…
So, buy a cylinder block and save yourself from future trouble. Changing the piston will cost 2000 – 2500BDT but a cylinder block will cost 2800 BDT only.
Now do not change your stock timing chain, because of that ticking noise coming from your engine. Change your rocker. Your stock timing chain is far better than any after market timing chain.
Another thing is valve adjustment. If you lose compression it may come from damaged valve, valve stem adjustment and worn out piston ring. Now when I had to deal with this problem, I only changed the piston and valve but it didn't solved the problem. Reason is that re-boring shit, at least I think so. It still loses compression, at least, I think so.
Now worn out piston ring will allow oil to get into the combustion chamber and it may short your spark plug.
Experience with Spark Plug
If your piston ring is worn out and it is allowing oil inside the combustion chamber then please don't rev your engine at higher RPM because it may damage your spark plug and it may not even fire. Hope it doesn't happen on Friday when you are with your woman, enjoying long bike ride. But if it does, you are screwed. No garage and you can't do anything but to take a long walk back home. Hahahaha…
Now that's my spark plug in the pic, can anyone please tell me, what's wrong with my mixture?
Fuel Screw is the significant issue:
Fuel economy is an issue for some city rider or if you are a guardian and worry about your son's safety who rides carelessly, then tuning the fuel screw can change things a lot. My fuel screw is only 4, 180 degree anticlockwise rotation from closed position.
I tried different settings time to time. To me, two 180 degree anticlockwise rotation will give you the best city riding setting but your acceleration will be ruined and top speed also. It will be the worst and most fuel economy settings but I found that rather annoying mostly. Because you won't have that pull when needed. But remember, before you start to do anything with your fuel screw count the number of turn it takes to completely close it from the stock setting so that if anything goes wrong you can at least go back to working order again.
There is a catch and that is, once you tune it to your liking no matter what you do it won't feel like stock again. It can be a mental thing, I don't know. So I never noted the stock setting if anyone knows, please share.(FAZER NFI)
One more thing, fuel screw is made of brass so using force to tighten the screw will damage the tip and then you are really screwed. Hahahaha….So please be very gentle with it. Completely closing the screw may not kill the engine always, so don't always rely on that.
Now rich or lean mixture, you may heard this a lot and already know everything about it. So I am not getting into that. Just one point, running lean will heat up your engine while too rich, you will have foul plug. Please if you live on a hilly area like rangamati or bandorban, then whatever people say about their air-fuel mixture may not be applicable for you because of the altitude so do necessary research before you follow something.
Motor Garage & Mechanics:
In your biking life you cannot ignore the importance of your motor garage or the mechanic. So here is a short list of some reliable garage within my area. In Chittagong, there are some good mechanics you can trust. Here are few I encountered and suggested by various person.
For any roadmaster and vintage motorcycle, mostofa's gararge in firinggi bazar is the best. Old man will charge you a bit much but I heard that his work is pretty solid. I never owned a road master so I wouldn't know about it.. Hahahaha…some vintage motorcycle enthusiast told me about him on a red light.hahaha…All two wheelers are brother from another mother…
Other than those…here are some names of mechanic you can trust..
Goutam (near shilpokola academy). I started to take his help recently and seemed good so far. The most amazing thing is, on any day you can just call him if you are faced with some problem and he will fix your problem if you can go to his garage somehow, even on weekend or holiday or any day, if he is in the city.
Borhan (kadamtoli circle)…I worked with him from the very beginning and he never let me down. He will understand you and diagnose every problem according to your riding style. So always a safe choice and won't just suggest you mods to show his skill, if it isn't safe for you. Engine diagnosis is accurate and proper.
Delowar (kadamtali circle)…to be honest, he is good but a bit sluggish. You have to make him understand what you want. He has a tendency to save your money now rather than in the long run but engine diagnosis is fine.
Ghosh or something (left of dampara "U" turn)…small garage but I found them quite experienced. Diagnosis of any engine problem is quite accurate and to the point.
Anyway, I have seen them in work and there could be even better mechanic, so if you know, please share.
Now if you ever into any sort of trouble in the city, here is a list of places you will find garage (except on Friday).
Rahman nagar (in front of Baby super market), Dampara, Near Shilpokola, WASA, Almas circle, Enayetbazar and kadamtali circle.
Gas Station plays a vital roll:
If you are biker you will understand the important roll of a fuel station in your biking life. So here I am only mentioning some good fuel station name which I found in my city.
From 2NO gate to Agrabad: Rahman nagar, 2 No. gate (beside Barcode), Prabartak Circle, WASA square (Police Institute and S H Khan), Goni bekari circle, After Ispahani circle.
From 2No gate to Bahaddarhat: Mirzarpul (turn right from muradpur circle)…
Only near WASA (S H khan fuel station), you will find all night and day gas station.
Other gas station usually won't open 7.00-7.30 AM and won't remain open after 11.30PM-12.00AM.
There are some retailers. Goni bekari circle, Kadamtali circle (near Baitul Jannat jame moshjid), Near agrabad access road meeting with port connecting road.
Hope someone will find the information helpful…hahaha…and please share any kind of info you have to help other riders who are new into this community. Peace…
Writer: Crow Castle (halfscare.crow@gmail.com)
You might also be interested in