Motorcycle Resale Value Valuing Elements
Published On 06-Nov-2018 09:54am , By Ashik Mahmud
Many of the long term using products can be resold and consumed by a second owner. Hence brand new products sold after several uses therefore secondhand and third hand product also continues the sale. So the term resale is also too much common on motorcycle which carries different value considering model and brand. Here focusing this term we are with Motorcycle Resale Value - Valuing Elements. So let's head in the discussion.
Motorcycle Resale Value Valuing Elements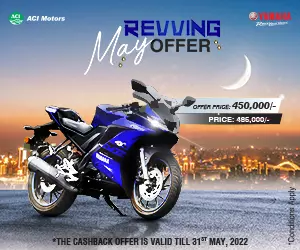 Motorcycle Resale Value - What is it?
You know every product caries some significance and features those together create the products value and utility. Consuming the product utility and value it decreases and also decreases the service life. But before ending the utility or service life the product can be sold again or ownership can be transferred.
Hence the products working condition, service life and other utility defines its total value in money. So that is the resale value of a product which a buyer may agree to pay to own that used or consumed product.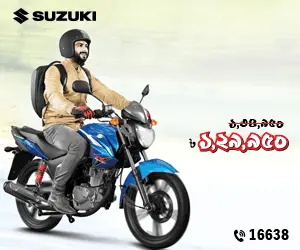 Likewise the motorcycle also is a consuming product that comes with various feature and utilities. An owner can use a motorcycle for long time even for its lifetime. But again he/she also can resale the motorcycle for many reasons.
In such case the resale price estimated and fixed considering the motorcycle condition, feature and other status. So, all the feature and overall condition of a motorcycle together makes the value that figured with an expected resale price. Therefore the resale price is the resale value for that motorcycle.
Motorcycle Resale Value - Valuing Elements
So readers you can see the motorcycle resale value is an important value for a motorcycle owner. It considered very seriously while buying a certain model and brand of motorcycle. Meanwhile these days technology is changing so fast. Sequentially the taste & choice of the users are also changing frequently.
Furthermore motorcyclists are also much more frequent of changing their motorcycles for the upgrade and for other reasons. Again arranging money in urgency is another big reason of selling the motorcycles.
Hence whatever the reasons but motorcycle resale value is important. So behind the term resale value it has quite a large element which together figures the motorcycle resale value and here we figured them bellow.
Elements Those Builds Motorcycle Resale Value
The motorcycle Brand is the first and foremost element that creates a motorcycle resale value. Sequentially good and well reputed brand motorcycle caries a good resale value in the market.
Certain model of motorcycle which gained the faith with previous track-result, performance and reliability owns a good resale value. Therefore reliability, durability and reputation are the key element of good resale value.
You know, young folks are too much fascinated with motorcycle looks & design. Hence good looking and modern style makes good resale value of the motorcycle in the market.
Modern feature and technologies are always appreciated by the consumers and also the motorcyclists. So a motorcycle with modern feature and technology carries good resale value.
A motorcycle with consistent service and performance owns good reputation in the market. Sequentially those motorcycle own good resale value.
Frequent and countrywide after sales service is an effective element that builds motorcycle resale value. Most of the common user buys a motorcycle being confirming about spare parts availability and after sales service. So it's another key element of motorcycle resale value.
The largest selling motorcycle naturally owns a reputation in the market. It can be due to price, service or feature but sales figure hits the reputation and thus builds the motorcycle resale value. So largest selling motorcycle owns a good resale value in the market.
So readers these are the key elements which helps to build motorcycle resale value. Hope you got the theme clear. We hope you also will be concerned about the motorcycle resale value and thus gain more while purchasing your new motorcycle. Therefore thanks for your participation in our discussion and stay tuned for next feeds. Ride Safe!
Published by Ashik Mahmud
You might also be interested in