Motogp Riders Salary (2020) Details Chart - BikeBD
Published On 29-Oct-2020 09:25am , By Raihan Opu
MotoGP the most premium level of motorcycle racing in the world. 22 riders race across 14 countries in 18 races compete for the world championship. Unlike Football, Olympic or Cricket world cup which comes once in every 4 years MotoGP world championship get hosted every year since its birth back in 1949.
In this article we will talk in details on motogp Riders salary ,what is MotoGP and describe in details about some of the major rules & regulations in the sports & why they earn so much money over cricket players. MotoGP is a very risky sports, riders ride wheel to wheel at speed over 300 kmph! MotoGP is the 2nd most popular racing event in the world after Formula 1.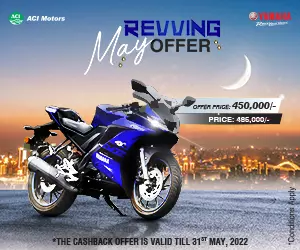 The race weekend consist of Practice session on Friday & Saturday morning while in the afternoon we get a qualifying session which helps to line up the grid for the race on Sunday. The fastest person stays up front while the slower people start the race from the rear.
Come Sunday there is a race which goes around various laps depending on the length of the track. The regulation says that the race must of around 120 km or a time limit of one hour. Depending on the length of the track which mostly is 4-5 km the number of laps of the race remains around 18-25 laps.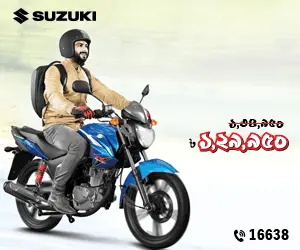 It is not all; each MotoGP bikers won't be able to use more than 17 litres of fuel for the race. During a wet race they allows MotoGP riders to swap the bikes to go from a Wet setup to a dry setup or vice versa but no pitstop like Formula 1 are allowed.
Usually MotoGP riders' salaries are mostly closely guarded secret due to the fact they have lots of contractual issues in it but sometimes some in formations get leak & we can have a good idea of the amount of money each riders get from their team.
Rider salary depends on many things
Speed
Racecraft
Likeability among the fans
Commercially exciting
From the report you can see below that dispite Valentino Rossi being the 2nd most successful MotoGP riders of all time (in terms of winning World Championship) he still earns around 4 million dollar less then that of Marc Marquez who won the title 6 times.
Thing is Rossi is 40 years old while Marquez just 27 so in terms of future riding compatibly Marquez still has more to win then Rossi. But even at the age of 40 Rossi it is estimated that Rossi's goodies (cap, t shirt, & accessories) during the race weekend get sold more than any other riders on the grid, so still the sponsors find it profitable to invest in Rossi.
Lorenzo who is currently test rider for Yamaha and retired last year still earns more Andrea Dovizioso who for the past 3 years was the only challenger for Marc Marquez, the reason is Lorenzo is a 3 times World Champion & for Yamaha still has market value as many are predicting that once Rossi retires he might come out of retirement and take Rossi's spot in factory Yamaha team but as we know that isn't something happening.
Also Read: Eight Best Way To Choose The Right Type of Motorcycle For You
The lowest earning bikers earns less money because either they are replacement riders or they are new bikers, so basically they rider in MotoGP more to build their career.
Usually a MotoGP rider's contract is signed for 1-3 years. Comparing to Formula 1, Lewis Hamilton who is the highest paid driver in Formula 1 gets around $40-$42 million per year, so why is the difference? Formula 1 is the pinnacle of motorsports, the race is mostly known as a festival of speed, according to data Formula 1 is the 3rd most watched sports in the world after Football & Olympics.
In fact Formula 1 drivers earn as much as a football player like Messi, Rolando earns. Formula 1 vs MotoGP is a long lasting debate, over the past 5 years MotoGP gained huge popularity over Formula 1, such that many Asian countries like Malaysia dropped Formula 1 from their calendar and opted to host MotoGP for a very long term. This is due to the fact that Formula 1 is now too predictable on the other hand in MotoGP in most races we don't get to know the winner until the last corner of the last lap.
Motogp Riders Salary (2020) Details Chart :
Here some of the most popular MotoGP riders currently in the grid in 2020
Valentino Rossi: he is the oldest rider on the grid with a age of 41 he is still going with the young guns. He is MotoGP 2nd most successful rider with 7 World Championship in his name + 89 wins & 55 pole position. At the end of this year he will leave factory Yamaha team & will join Petronas Yamaha.
Marc Marquez: he is the wonder boy of MotoGP, won the title on his very first year in the sports. He won 6 WC and added to those 56 races. This year he got himself injured on the opening round at Jerez this year and is sidelined for the rest of the season. It is expected that he will come back strong next year & will challenge for the title.
Jorge Lorenzo: he is a 3 times MotoGP WC but he retired last year when he was faced with lots of injury. Lorenzo has 47 race victories in his name & many of which came while fighting with the greats like Rossi, Stoner, Pedrosa & Dovizioso. Many pundit says that he is one of the all time great, currently this year he is serving as a test rider for Yamaha beside Rossi & Mavrick.
Andrea Dovizioso: for the past 3 years all the titles were won by Marc Marquez but the guy who gave very hard time to him was Dovi. He became runners up in the last 3 occasions in a field that had Rossi, Lorenzo, Pedrosa and other talented bikers. He just won in 15 races in 12 years in MotoGP with 62 podiums & 7 pole positions. He is still to win a world title but the people worked with him always says that he always extract the max out of his bike and is very consistent in his race.
Fabio Quartararo: new comer and a potential future world champion, such is the vibe around him that Yamaha next year will have him in the factory team replacing ROSSI! This is his 2nd year in MotoGP and currently he is 2nd in the standing. He has only 3 wins to his name & no doubt he will end up to be one of the big guns in the future.
Maverick Vinales: another of the young gun, he is working very hard to win a title. He is recovering from some lack of form but with a updated Yamaha bikes next year he and Fabio can it out there.
In the current generation of MotoGP 6 motorcycle manufacturers take part. Honda, Yamaha, Suzuki, Ducati, KTM & Aprilia, all of these companies are backed up by their mother companies so any good or bad result in MotoGP put a huge impact on the sales of their production motorcycles around the world.
Each MotoGP bikes has a 1000 cc engine, 4 cylinder engine which produces around 240-260 BHP (depending on the bike manufacture). The bike can rev up to 18,000 RPM and has a claim top speed of 361 kmph.
Giacomo Agostini is the most successful MotoGP rider of all time; he won 8 World Championship in the premium class between 1966- 1975. John Surtees is the only person in the world who won both MotoGP & Formula 1 world championship (4 in Motogp 1 in Formula 1).
Also Read: How To Use Motorcycle Brakes?
When it comes to team manufacturer Honda has the most title in the constructor championship, 25, their nearest is MV Augusta who won 16 although they are no longer a part of MotoGP anymore due to financial reasons. Back in 2019 I was very lucky to visit the MotoGP Malaysian GP before the pandemic hit us hard.
The epic tour was something I will cherish for a long time. The atmosphere was something very exciting with people from different race & nations come together to enjoy the battle of speed.
You might also be interested in