MotoGP Motorcycle Specifications
Published On 12-Dec-2013 04:49am , By Shuvo
Here in Bangladesh we love Stunt and Racing, many of us like me Love Motogp. But Today I will talk about the MotoGP Motorcycle Specifications. Many of them I know personally love Rossi, Lorenzo, Pedrosa and some this year started supporting new kid in the block Marques. Sadly the rider I loved Marco Simoncelli died in a horrible accident back in 2011 doing what he does best, RACING. Many people knows about the riders but few knows about those ferocious BEAST that those BRAVE riders tame.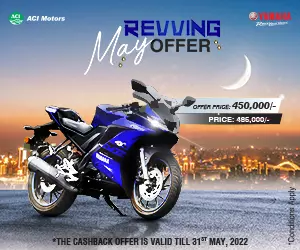 Now I know it's silly but let's do a comparison against a Road going Motorcycle in Bangladesh one of the fastest and probably expensive Motorcycle is Yamaha YZF R15 V2.0 , so how does this compare to the bike our beloved Motogp rider Valentinio Rossi compares. The bike Rossi and Lorenzo rides is called YZR M1.
This is a prototype bike which means no matter how much money you have you can't buy this bike, as this is not STREET LEGAL no matter where on earth you live. Motogp bikes don't have headlight's, tail lights or even a self starter.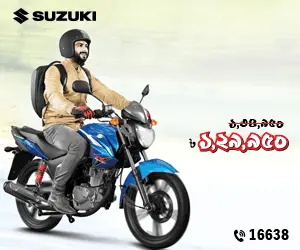 Let's go with the specification, where the R15 is a 150cc engine Motogp bikes are 1000cc Liquid cooled inline four-cylinder with crossplane crankshaft. R15 only pumps out 16.8 BHP @8500 RPM, Rossi's bikes gives out ........ wait for it around about 240 BHP @17000 RPM but the biggest difference is the weight. R15 weigh only 136 kg Motogp bikes only 157 kg.
Such is the power to weight ratio figure that at full throttle they sometimes do natural wheelie which coming out of the corners even at 3 or 4th gear. Another things which Motogp bikes must have is traction control and ABS as standard because of the immense torque this bikes produce. One of the biggest reason of this lightness is that the whole whole bike's chassis is built with Aluminium and the body kit is Carbon fibre.
At this moment you must be asking, wait with so much power what is the TOP SPEED?? It is reported that using GPS R15 V2 has a top speed around 132 km/h, Motogp bikes has a top speed of 350 km/h. Motogp bikes too has a 6 speed gear box which you can change the gear ratio any depending on the racing track. Yamaha this year used a new technology called 'seamless gear box', something they believe that they can transform in their road bikes in the coming days.
So after all this you might ask, so big an engine, so much power what is the mileage??? Each Motogp race is 120 km in length and they only get 20 liters of fuel to complete that race, that means they have to get a mileage of 5 km/l. On average the bikes does 6-7 kmp/l of fuel depending on race tracks.
Chassis Aluminium twin tube delta box with multi-adjustable steering geometry. Aluminium swingarm.
Suspension Ohlins upside down forks and Ohlins rear shock, all adjustable for pre-load and compression, rebound damping.
Wheels MFR Forged Magnesium 16.5 front, 16.5 rear.
Tyres Bridgestone, 16.5 inch front, 16.5 inch rear, available as slick and wet tyres.
Brakes Brembo, two 320mm carbon front discs, two four-piston calipers. Single stainless steel rear disc, twin-piston caliper.
Seeing all this you can understand what type of mean machine with exclusive MotoGP Motorcycle Specifications they ride, and it is not they get to it straight away, it talks them a lot of training something which I explained in the past>>>>>, then they have to get super license from FIM, which is the ICC of Motogp.
It takes each riders around 10-12 years to prepare himself to ride in this extreme sports and they all starts at the age of 8-12 years old.
Such is the competitiveness of the sports and such is its value that only 24 riders get the chance to ride every year, they have bad accident at speeds over 300 km/h, sometimes they break bones and all but many a times they comeback for more.
-By Wasif Anowar
Related articles across the web
You might also be interested in