Mobil 1 Racing 4T Synthetic Engine Oil Performance Lubricant
Published On 12-Sep-2019 09:57am , By Raihan Opu
Mobil 1 Racing 4T Synthetic Engine Oil – Performance Lubricant. Mobil is one of the trusted lubricant brands in the world. The Mobil 1 is their flagship badge and Mobil 1 Racing 4T is the premium synthetic solution for the street motorcycles. Hence, we're covering here the features and benefits of the dedicated racing inspired product.
Mobil 1 Racing 4T Synthetic Engine Oil Performance Lubricant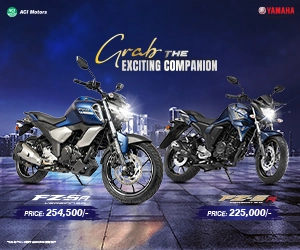 The Mobil 1 is the flagship badge of Mobil. It dedicated and coded for the synthetic engine oil and other racing-supportive lubricants. Hence, the Mobil 1 Racing™ 4T is the racing-inspired fully-synthetic engine oil under the badge of Mobil 1. It formulated and dedicated for the high-performance street motorcycles (Source).
Currently, the Mobil operating worldwide under the parent company ExxonMobil. In Bangladesh, they are operating as Mobil Bangladesh under the joint-venture company MJLBL (Mobil Jamuna Lubricants Bangladesh Limited).
Currently, Mobil Bangladesh is distributing different grade and features of engine oils in including Mobil 1 Racing 4T. This class-leading engine oil grabbed this market with the premium feature and characteristics.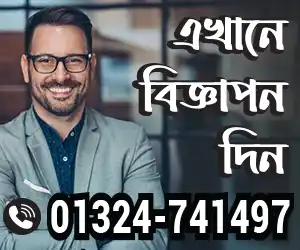 Mobil 1 Racing 4T Feature & Characteristics
Mobil 1 Racing™ 4T is a fully synthetic engine oil produced with an advanced formulation. Generally, it designed for the high-performance, four-stroke, on-road motorcycles. It also can be used on other types of motorcycle engine which recommends the grade-range of 10W-40.
The Mobil 1 Racing™ 4T developed with a unique synthetic construction which is featured with premium characteristics. The fully-synthetic formulation offers advanced features which are beyond the conventional engine oil characteristics. Thereby, it provides excellent performance and protection in the modern hi-tech motorcycle engines.
Dedicated Feature & Characteristics
Consistent stability & optimized friction properties that provide maximum viscosity stability. Thus, it provides consistent power delivery with minimum friction losses. Thereby, it maximizes engine performance and fuel economy.
Exceptional thermal stability that allows consistent viscosity and provides maximum wear protection. It resists oxidization, deposit build-up, and further fluid deterioration even in extreme and high-temperature condition.
Super stable low-temperature properties that allow easy starting, consistent wear-protection, and instant lubrication.
Exceptional wear protection that extends the engine life even running in extreme riding and various weather condition.
Advanced detergent and additive composition that keeps the engine and transmission clean and prevents further deposit buildup or rusts. Thus, it extends engine life and keeps the engine ready to deliver maximum performance.
Increases wet-clutch performance and provides smoother gear operation. Further, effective wear protection formula increases entire engine components service life.
The highly stable synthetic formulation that provides a longer period of stability. Thereby, Mobil 1 Racing™ 4T allows longer draining interval than any other conventional engine oil.
Mobil 1 Racing 4T Specification & Properties
The Mobil 1 Racing™ 4T is the premium synthetic solution for the four-stroke motorcycles. Hence, it meets a certain standard requirement and specifications according to International Automotive Engine Oil Standards.
Therefore, Mobil 1 Racing 4T 10W-40 meets or exceeds all the requirements and standards of JASO MA2 and JASO MA. According to ExxonMobil it also ensures the quality level of API SN. Thereby, Mobil 1 Racing 4T is the dedicated and certified fully-synthetic engine oil. This is the performance lubricant solution for modern and high-performance motorcycles.
Creating a value of life isn't easy. But creating life valuable is easy. So I tried to creating value and make an impact. I like to work in a team that is cooperative and helpful. I like to share my knowledge and skills for the betterment of the company. Always find out the opportunities and use in a proper way.
You might also be interested in