March Special Cashback Offer 2019 for Independence Day By Yamaha
Published On 19-Mar-2019 05:02pm , By Ashik Mahmud
Yamaha Motorcycles Bangladesh - ACI Motors Ltd has announced a cashback offer for the Independence day of Bangladesh. This offer is called "March Special Cashback Offer 2019" offer where they are giving discount on 3 of their motorcycles.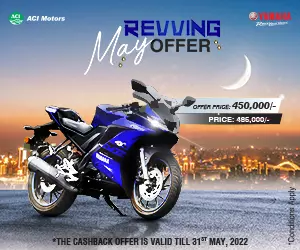 March Special Cashback Offer 2019
In March Special Cashback Offer 2019 they are offering maximum 11,000 BDT discount on bikes. This 11,000 BDT discount offer is valid on Yamaha FZS Fi V2 & Yamaha FZS FI V2 (Dual Disc). As you can find out the difference between those two versions in our first impression video review.
https://www.youtube.com/watch?v=70lrsHgM7fU&t=7s On this March Special Cashback Offer 2019 Yamaha also giving discount on Yamaha Saluto 125. On Yamaha Saluto the cashback is 9,000 BDT. Yamaha Saluto is their only commuting motorcycle in the 125cc and you can find more details about Yamaha Saluto in our Test Ride Review, where we talked about the balance, ergonomic, mileage, pros & cons of the bike.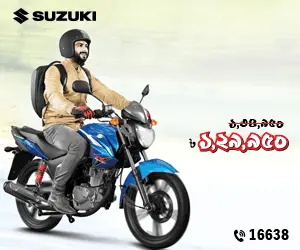 Recently Yamaha participated in 5th Dhaka Bike Show, where they showed some upcoming bikes like Yamaha Mt15 & Yamaha FZS Fi V3. The later bike has single channel ABS installed and we are expecting that sometime around the middle of this year we will get to see those two bikes in Bangladesh. So keep an eye at our website to know the price & launching date of those two bikes.
Yamaha Motorcycle Bangladesh – ACI Motors Ltd. has really been upgrading their game with regular offers and very recently, they have collaborated with Brac Bank & City Bank so that Bikers who want to purchase Yamaha Motorcycles can get a bank loan to fulfill their dreams. The Bank loan for Yamaha Motorcycles is really easy and relatively hassle free. This bike loan will be good for bikers who can't pay the money all at once but are more comfortable to pay in 12-24 months installments
These bank loan facilities along with all the offers from Yamaha, like this ongoing Shadhinota Cashback Offer 2019 will definitely encourage the Yamaha lovers to purchase their new bike. Now Yamaha lover has a chance to get their favorite model on this discount offer. We hope ACI Motors will launch the Yamaha MT15 and Yamaha FZS Fi Version 3 in very soon which will spice up the market even more.
Published by Ashik Mahmud
You might also be interested in