Lifan Motorcycles Discount Offer For Eid-ul-Adha!
Published On 13-Jul-2020 08:41am , By Arif Raihan Opu
This Eid is an exception when people are feeling more emotions than pure joy - and the fear of the spread of the coronavirus has been in everyone's mind. But life goes on, and for everyone who is going to buy a bike this season, Lifan Motorcycles Bangladesh is giving away up to 15,000 Taka Discount on their selected motorcycles in this Lifan Eid Discount Offer!


Lifan Eid Discount Offer
In this season of Eid-ul-Adha, Rase Industries Ltd. are giving away up to 15,000 Taka discount on selected models of Lifan and Victor-R motorcycles. They are giving away BDT 15,000 discount on Lifan KPR150 Carburetor edition, BDT 14,000 discount on Lifan KPR165 Carburetor Edition, and BDT 5,000 Discount on Victor-R Cafe Racer 125. This discount offer will go on till July 31, 2020. Anyone who purchases these bikes in the offer period or books the bike online during this time will receive this discount.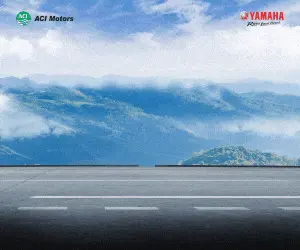 Along with the Eid Discount Offer, Rasel Industries Ltd is also giving away Free Insurance up to BDT 70,000 with the purchase of every bike, and providing 2 years or 20,000 KM engine warranty and free services.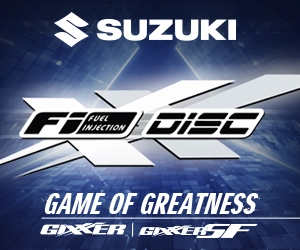 This pandemic has really taken a toll on all of us, in every way possible. To be safe from getting infected, experts have suggested everyone to avoid public transport and increase the use of personal transportation. As most of the people in our country belong to middle-class financial conditions, they are leaning towards mostly motorcycles and cycles. Both cycles and motorcycles are truly beneficial in Dhaka city and also in a time like this, and most of the major motorcycle companies in Bangladesh are giving away various kinds of discounts of cashback offers to help everyone who wants to purchase a bike in this season for necessity or passion. This Lifan Eid Discount Offer will certainly help everyone who wants to go for a budget sports bike or a Cafe Racer.
Published by Arif Raihan Opu
Creating a value of life isn't easy. But creating life valuable is easy. So I tried to creating value and make an impact. I like to work in a team that is cooperative and helpful. I like to share my knowledge and skills for the betterment of the company. Always find out the opportunities and use in a proper way.
You might also be interested in