Lifan KPT 150 Ownership Review - Mohammad Ali Ashraf Khan
Published On 04-Mar-2018 11:01am , By Ashik Mahmud
My dear all bikers myself Mohammad ali ashraf khan (Hero), just reached 45 years few days ago. I live in Verona, Italy but every year I came here Bangladesh-dhaka & stay near about 3 months. During this period usually I bought a second hand bike & before departure I sold it. But this year I bought New Lifan KPT & decide to not sold this one. Today i'm going to give you my Lifan KPT 150 ownership review .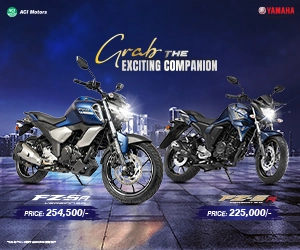 My (Elder brother) first bike which I learnt was Yamaha RX 125CC - 1988 (Limited version) not 115CC. Bought myself new bike was SUZUKI AX100-year 2001 (China-Japan) & ride it near 56k before i leave Bangladesh year 2006. My last 11 years bike was Pulser, Hunk, Fz, Fazer, Gixxer, H100S CDI. Difficult to explain why I love biking in a very sort conversation but one think I can told you, I have a some special feeling deep in my heart, my blood mixed with it. Without bike I can live but every bit of second I feel something big missing in my life. My present bike Lifan KPT, and that one recommend me Mrk Mamun Vi.
Reason for choose this bike specially duel sports to ride Most beautiful place in Bangladesh. Price 250k without reg. & bought it Rasel Industries Ltd. I bought it 23 November 2017 direct from Rusel Industries Factory located Narayangonj. First ride of this bike was awesome, I found something new especially in OFF ROAD, that kind of feeling I never found before. Purpose of my bike use specially Travel all beautiful place in Bangladesh.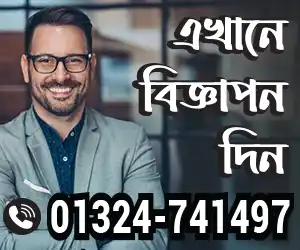 See All Updated Lifan Motorcycle Prices Here
Lifan KPT 150 Ownership Review - Features
It's a Dual Sports (On-Off Road) Bike
EFI Engine 150CC
Led Headlight
Full LCD display
If you drive in highway feel more comfortable & enjoy your riding no doubt. It gives you enough confidence even you overdrive more than 115km/hr.
I already make 2 service
I found millage before 2500 avg 48km/ltr & after 2500 till now avg 46 km/ltr. City I found 41+ & highway 50+.
Before & after all long tour I checked my bike with professional Technician.
first 0-2900 km I used 4 times Motul Mineral & after that I switched to Motul Full Synthetic 10W40
Yes I changed already Back break Pad after 3000 km & Full chain set including Sproket after 6000km. for better performance.
top speed 119 km/hr.

See Nearest Lifan Motorcycle Showroom Addresses To You
Lifan KPT 150 Ownership Review - Positive
Best Off road bike now in Bangladesh no doubt.
For long drive be the best choice due to best comfortable in all respect.
Due to double disk break that's gives you enough confidence while riding.
Smart Fuel Efficiency.
Never lost power after continuous driving example 500 km+ tested.
Lifan KPT 150 Ownership Review - Negative
Colour quality not good enough
Rear mono suspension hard but after 2k it remains soft.
Pilion seat Hard.
Small Tail light.
Gear shifting hard but after 1k it remains soft.
I already made a tour Keokradong, Sajek, Barishal Division. Coxbazar, Bashbariya, China Badh, Mymenshing just only 3 months and crossed already ODO 6k+. Thank you everyone. Always wear helmet when you ride Motorcycle. Lets see lifan kpt 150 price in bangladesh 2022 here.
Published by Ashik Mahmud
You might also be interested in