Lifan KPR150 And Lifan KPS Free Registration Offer!
Published On 06-Dec-2018 06:53am , By Ashik Mahmud
Rasel Industries ltd. The sole distributor of Lifan Motorcycles In Bangladesh has been giving away Free Registration Offer on Lifan KPR150 and Lifan KPS150. Also They are giving away discount on other models too! This Lifan KPS150 and Lifan KPR150 Free Registration Offer will go on till stock lasts.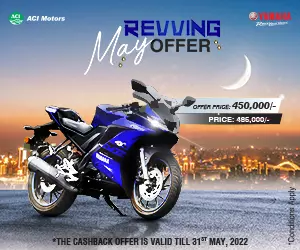 Lifan KPR150 is a sports bike and the from KPR stands for King Power Racing. It is the 150cc variant of the series, while there are more cc options in there. The other KPR bike we have in Bangladesh is the newly launched Lifan KPR165R, the 165cc variant of the same breed which launched in Bangladesh right after the cc barrier was pushed to 165cc.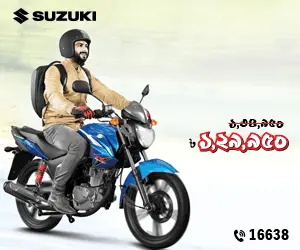 In the past, we have reviewed Lifan KPR150 and it is one of the most affordable sports bike in Bangladesh. It is a great metal horse for any sports bike lover in Bangladesh, given the price of the bike many people loved it.

Lifan KPS150 is a naked sports bike from Lifan. It has the same chassis and engine as the KPR150, but has a street ergonomics and an a different characteristics. Lifan KPS150 is another good value for money from Lifan in Bangladesh, mainly because of its street fighter characteristics along with water cooled engine, front USD suspensions and everything backing it up.
Victor-R V80 Xpress is a 80cc commuter bike from Victor-R. Rasel Industries are bringing this bike in Bangladesh for a really long time and now they are giving away an instant cash discount of BDT 5000 on the bike! Present price of the bike is BDT 77,000, and any customer will get a 5000BDT discount on the bike.
Lifan KPS And Lifan KPR150 Free Registration Offer
Lifan KPS and Lifan KPR150 - both the bikes are getting a free registration offer from Rasel Industries. Under this offer, the customer will get free registration for two years which is worth 12,073BDT. The current price of Lifan KPR150 is BDT 1,85,000 and the current price of Lifan KPS is BDT 1,75,000. This free registration offer will go on as per further declaration from the company.
Lifan KPS and Lifan KPR150 Free Registration Offer
is a great offer by Rasel Industries as it will encourage more bikers to purchase a sports bike within their budget - and with free registration offer on the hand, they don't have to worry about the extra costings on paperworks!
Published by Ashik Mahmud
You might also be interested in