Coming Soon: Lifan K19 To Launch In Bangladesh
Published On 29-Aug-2020 07:18am , By Raihan Opu
Rasel Industries Ltd the sole distributor of Lifan Motorcycles in Bangladesh will be launching Lifan K19 in Bangladesh very soon.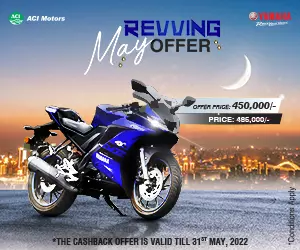 China has gone through a very hard time during the epidemic. The automobiles industry in China is slowly recovering from the Covid19 pandemic. After a hard slowly slowly Lifan will be introducing 4 new products in Bangladesh in the next 12 months.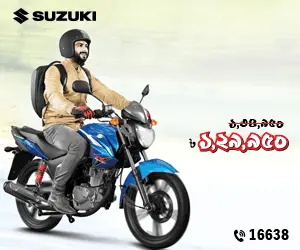 Lifan in Bangladesh will be introducing Lifan K19 motorcycle Lifan will position K19 as an entry-level cruiser with its retro fashionable appearance will make it unique in the market.
K19 is a cruiser motorcycle from Lifan. The bike will feature unique-looking LED headlight with LED taillight. The bike will have its full speedometer placed on the fuel tank while the handlebar of the bike will be one piece variable- diameter handlebar.
They will give the bike front telescopic suspensions while on the rear there will be adjustable rear hydraulic suspensions. We are expecting that the bike will feature 150 or 165 cc NBF 2 engine from Lifan KPR & the bike might have Fi system as standard.
Which means it will be water cooling and the engine will feature balance shaft something not many Chinese motorcycle companies has in Bangaldesh.
The bike will feature alloy wheels, front only disc brake, tubeless tyres, and stainless iron muffler. Looking at their website we found out that the rear tyre will have a 130 section size & the bike's fuel tank will carry 14 litres of fuel.
There is a good amount of demand of cruiser motorcycles in Bangladesh but sadly the option list is very small, we tend to believe that Lifan will cover that space to some margin.
We had a talk with the Chairman of Rasel Industries Ltd Mr Nurul Abser Rasel, he said that "bike will come next month and we will start taking booking for the bike in the middle of August".
Expected price will be around 2.25-2.50 lac and delivery time will be within 60 days from the day of booking. Lifan has a wide range of bikes which are mostly in the sports bike category, Mr Rasel told us that this year Lifan will bring an off-road bike for the bikers and an updated version of Lifan KPT, which he said gained lots of popularity among the touring enthusiast in Bangladesh.
You might also be interested in