Lifan K19 Feature Review – Ride Free Feel the Freedom
Published On 25-Nov-2020 03:30pm , By Raihan Opu
Rasel Industries Limited (RIL) has added an all-new luxurious cruiser Lifan K19 in their 2021 product line. The cruiser is packed with some striking features along with gorgeous looks & design. Thereby we're featuring the feature review of the motorcycle. So here comes our Lifan K19 Feature Review – Ride Free Feel the Freedom.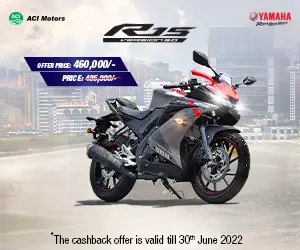 Lifan K19 Feature Review – Craftsmanship for Excellence
Lifan K19 is the all-new cruiser from Lifan Motorcycle in Bangladesh. Not even in Bangladesh, it also a newcomer in the international motorcycle market. Hence, it's an all-new breed that featured completely trendy to match with this modern motorcycling era. Undoubtedly it designed to stand alone and appear unique in the crowd.
At the first look, it's a fat boy with a muscled and bold body profile. It's not puffed fake, but truly carrying necessary muscles those are part of its design ergonomics. Here the most lucrative parts are the headlamp, fuel tank, and the seat including the tail. But obviously, all the corners equally deserve attention.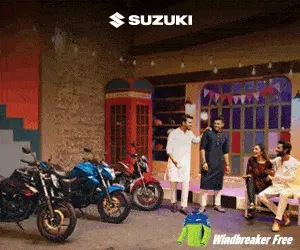 Coming to the front, the headlamp is a compact assembly that united with the YOKE clump. It's a double-layered LED setup that also includes LED DRL's. The head top is completely naked, there is no instrumentation occupied. Rather the cluster mounted on the fuel tank. So the front view kept free and naked.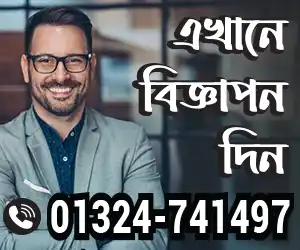 The one-piece pipe handlebar is one of the amazing parts of the bike. Literally, it's wide, mounted sporty up-right, and featured with variable diameter. It can give the rider the feeling of being free ensuring superb handling comfort.
Coming to the fuel tank, it's massive in size with a water-drop design. Holding the ODO at its top it crafted the fuel cap aside. Under the tank, both sides are crafted with heavy panel ribs that cover the cooling radiator and finishes at the side panels.
Here the seat is segmented. Both the rider and passenger units are heavily cushioned and wider. It literally can ensure comfortable cruising. Further, the tail end is open where the Matrix LED tail-lamp positioned under the wider rear-panel. Hence altogether the K19 is elegant & modern but yet flexible to ride free.
Frame, Wheel, Brake, & Suspension System
The Lifan K19 is designed on a steel frame including all cast-aluminum wheels. The rims are alloy rims featuring paired 10-spoke in each. The front rim is 16" and the rear one is 15" in diameter. Further, 110-90/16 & 130-90/15 tires are featured respectively in the front and at the rear. However, here both the tires are tubeless type.
In the braking setup, the front wheel featured with hydraulic disc brake. The disk is highly ventilated and is mounted to the left. Meanwhile, the rear setup is drum type. Not to mention maybe a bit frustrating. But obviously, it's a deliberate feature considering the safety issues on Asian road conditions.
Coming to the suspension system, it's a hydraulic telescopic-fork setup in the front. It positioned quite with a relaxed caster-angle. The angle is not that compact or extremely relaxed, hence it ensures better handling. Further, the suspension is well-calibrated to deal better with Asian region road conditions. Coming to the rear, those are spring-loaded double unit and kind of adjustable which's really positive.
Riding, Handling, and Controlling –Feel Free and Ride
Lifan K19 is a full-size cruiser that somewhat had built under Harley's Fatboy shadow. At the same time, it's solid straighten handlebar also reminds the Hot Rod Chopper features. Furthermore, added Neo-Styling enhanced into a new design. Therefore, it featured better handling even in the mixed traffic situation on Asian roads.
Thus, in the riding, handling, and controlling features, K19 is holding a very competitive profile. We have mentioned earlier that the Caster-Angle is not that extreme nor compact. It just relaxed into a comfortable angle. Thereby, the turning of the bike is not that rigid or street bike-like agile. It just relaxed a bit along with 1500mm of wheelbase which will take a few more spaces to turn in.
Hence due to the caster, the front suspension should feel better responsive. And no doubt, adjustable rear double setup should do their jobs well. Hence along with cushy seating and a wider pipe bar, the riding should sense more fun and feel like a hawk.
Coming to the other features, the braking setup seems good enough but 160kg weight is quite a demerit. But overall lower saddle height and a convenient amount of ground clearance should tackle all the scams. Further 14-liter fuel capacity and all LED lighting setup no doubt can cut a few more points from the cons.
Lifan K19 Engine & Feature
Lifan K19 is presenting with a 165cc engine in Bangladesh. The motorcycle is copying the same engine that profiled in the Lifan KPR165-FI model. It's a vertical-aligned single-cylinder, four-stroke, water-cooled engine. The newly designed cooling radiator is wider and placed in an aligning middle to ensure maximum cooling.
This SOHC 2-valve engine is featured with Electronic Fuel Injection System that Lifan calls LGC-FI. Further, it featured with electric starting system whereas the transmission is handled with an extensive 6-speed gearbox. This NBF Generation-2 engine is refined with a new design of balance-shaft, dual-swirl combustion chamber, and dual-shift-fork gear mechanism.
Furthermore, the ceramic-coated piston top, roller camshaft rocker-arm, lightweight valve-train featured to ensure smoother engine operation and optimum fuel economy. Hence this refined engine can produce the maximum power of 17HP and torque of 17NM. In addition, the official promotion describes it can ensure 100km/liter<2.0 of fuel-economy and the maximum speed of 120kmph.
Lifan K19 Specification
Specification
Lifan K19
Engine

Vertical Single Cylinder, Four-Stroke, Water Cooled,

SOHC 2-Valve, NBF-2 Engine

Displacement
165cc
Bore x Stroke
Compression Ratio
11.0:1
Maximum Power
17HP@8,000RPM
Maximum Torque
17NM@6,500RPM
Fuel Supply
Electronic Fuel Injection System (LGC-FI)
Ignition
Electronic
Starting Method
Electric Start
Clutch Type
Wet, Multi-Plate
Lubrication
Wet Sump
Transmission
6-Speed; 1-N-2-3-4-5-6

Dimension

Frame Type
Steel Frame
Dimension (LxWxH)
2,230mm x910mm x 1,090mm
Wheelbase
1,500mm
Ground Clearance
145mm
Saddle Height
710mm
Weight (Dry)
160kg
Fuel Capacity
14 Liters

Wheel, Brake & Suspension

The Suspension

(Front/Rear)

Telescopic Fork Suspension

Adjustable Double Shock Absorber

Brake system

(Front/Rear)

Front: Hydraulic Disc

Rear: Drum Type

Tire size (Front / Rear)

Front: 110/90-16

Rear: 130/90-15

Battery
12V
Headlamp
Matrix LED with DRL (Tail LED)
Speedometer
Digital Display with Analog Rev Counter
*All the specifications are subject to change upon company rules, policy, offer & promotion. BikeBD is not liable for the changes.
Lifan K19 Feature Review – Ride Free & Feel the Freedom
So, readers here is the featured profile of K19 that we tried to describe in this Lifan K19 Feature Review. Hence, assuming everything, it seems the K19 definitely is going to be a heartthrob to the custom-freak generation. Even no doubt, it surely will amaze the youngsters whereas definitely, it will give the rider a brand-new identity while cruising on the road.
FAQ - Frequently Asked Questions
1. What is Lifan K19?
Ans: Lifan K19 is an all-new cruiser motorcycle marketed by Rasel Industries Limited in Bangladesh.
2. What kind of engine Lifan using in Lifan K19?
Ans: Lifan K19 is featuring a vertical-aligned single-cylinder, four-stroke, water-cooled engine. This SOHC 2-valve engine is featured with Electronic Fuel Injection System that Lifan calls LGC-FI.
3. How many gears are in the transmission system of the Lifan K19?
Ans: Lifan K19 is featuring a 6-speed gear in its transmission system.
4. What is the power & torque figure of the Lifan K19 engine?
Ans: Lifan K19 engine can deliver the maximum 17HP of power and 17NM of torque.
5. What is the braking system featured in Lifan K19?
Ans: Lifan K19 is featured with a hydraulic disk braking system in its front wheel. The rear setup is drum type.
6. What is the suspension setup used in Lifan K19?
Ans: In the suspension system, Lifan K19 is featuring upright telescopic-fork suspension in the front and at the rear its spring-loaded double shock-absorber.
If You want to Find Lifan Bike showroom near you visit Our Website. Stay with us for more update motorcycle news. Thank you all
You might also be interested in