Keeway RKS 150 Ownership Review - Waqer Kabir
Published On 20-Nov-2017 05:38am , By Saleh
I am Waqer kabir, doing BSC.. in CSE. at American International University Bangladesh. My first bike was Hero Honda Hunk. From my early age I used to like riding, I'm a cyclist and then I've become a bike rider, Bike ridding and travelling has become my hobby. From my first bike i started to gather information about bike from internet, user experience and my own trail riding experience. Today I am going to review about my Keeway RKS 150.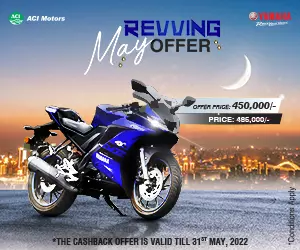 Keeway RKS 150 Ownership Review - Waqer Kabir

I choosed Keeway RKS 150 because its a a naked sports bike, its desgine is very elegant and the look of this bike is jst a wow! because it was desgined by Benelli its very aro dynamic in shape, the balancing of this bike is very good and there is a 120 size rare tyre in it.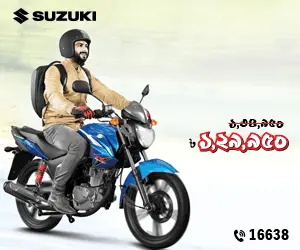 When I bought is bike about a year ago, it's price was 1,86,000+ tk. from union motors,mirpur. i was confused about choosing the color all the color were looking nice but as I love black I choosed black and finally I bought with excititement.
From the fist acceleration i was having a great feelings, i bond between my heart and my bike's engine started from then, i was getting a great output from the throttel.
I use my bike to go my university and sometimes for touring , average i ride 30km+ per day. Keeway rks 150 has a great look by famous bike brand Benelli , it's engine output is 14 BHP@9500 rpm, Top RPM: 11,500 , weight is just 127 kg ,Rear suspension: Mono-Telescopic coil spring oil damped,It has a large fuel tank. I get a great balance and acceleration from this bike , it takes jst 4 seconds to reach 60kmh and 12sec to reach 100kmh.
I maintain my bike very well, I regular check my bike condition and service regular a month. Bike mileage was 35/35 before 2500km and after that I'm getting 40+- mileage in city and 50+- in highway. I always service my bike from authorize point for especial case I go to Tuhin vai , speedOz mechanic, he knows the best about rks 150. I drain engine oil after 800km , Motul 20-40 mineral I use.
I haven't change any part yet except the front wheel, I've install MRF zapper for better grip and planning to change the spark plug to IRIDIUM. I've achieved 119km/h speed till nw in my bike at 8,500rpm, so I expect much possible in it.
Keeway RKS 150

Positive things :
1. Balancing
2. Accelaration
3.Comfort seating position
Keeway RKS 150
Negative things :
1. Front tyre ( as I chaged to mrf zapper now its ok)
2. Rear disk would be better.
3. Headlight should be much powerful
A long tour short details : Dhaka - Shylhet tour (953km) Dhaka - Norsingdhi - asugonj -hobigonj -Zaflong, lalakhal - srimongol -satsori -Dhaka I had an awsome tour there with this bike, In highway i got a great milage,great blancing , good comfort. Now my bike's mileage is 10,000+ and till now I'm very happy with my bike and hope will will continue my journey with it for at least 2 more years. That's about my Keeway RKS 150. Thank you for reading my bike review.
You can write to us about you bike also. Any kind of review, travel story or feature about your bike. Send to this email articles.bikebd@gmail.com
You might also be interested in