Keeway Ramadan Offer By Speedoz Ltd
Published On 01-Jun-2017 11:04am , By Saleh
Keeway Ramadan Offer By Speedoz Ltd
Keeway Ramadan offer by Speedoz Ltd, Speedoz Ltd is the sole distributor of Keeway branded motorcycles in Bangladesh is giving the chance to win Dhaka Bangkok Dhaka air ticket with the purchase of Keeway motorcycles during the month of Ramadan.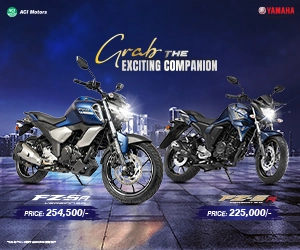 The exclusive offer is valid only during the time of Ramadan which started back on 28th May and will be valid till 25th June 2017. The process is very simple, when you buy a brand new Keeway motorcycle during the time of Ramadan from an authorized Keeway dealer you will type your Name, motorcycle purchasing date & last digit of your chassis number & send that sms to 01990-400600.
Example: (NAME-DD/MM/YY-XXXXXX & SEND TO 01990-400600).
Upon sending the sms after the Eid holidays Speedoz Ltd will hold a raffle draw & among all the people who send the sms during the time of Ramadan 5 lucky winners will get Dhaka Bangkok Dhaka air ticket.

After those first five people twenty more will get attractive mobile handset & final thirty people will get gift hampers from the company. In total fifty five lucky bikers will get the chance to win something if they purchase a brand new Keeway branded bike during the month of Ramadan.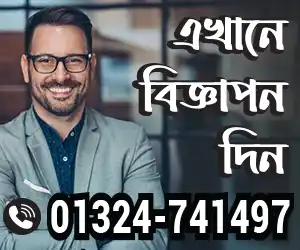 Keeway became one of the established Chinese branded motorcycles in Bangladesh in the last 3 years. Their flagship bikes RKS100 & RKS125 became very popular among the person who wants a premium commuting motorcycle.
According to our data the Holy month of Ramadan is a good time for the motorcycle companies as many people love to buy a new bike before Eid-ul-Fitr. Keeway Ramadan offer will add another dimension in this & we are hoping more motorcycle companies will come forward with discount of gift offers during the month of Ramadan.

Speedoz Ltd will also bring Benelli brand in Bangladesh. During the Dhaka Bike Show 2017 they showcased Benelli TNT150 to us, which is a premium 150cc motorcycle, also in the pipeline will be Benelli TNT135 a small pocket bike for younger & new generation of bikers.

We have no official news yet but we are expecting the Benelli brand to be launch in Bangladesh in September – October of this year. Also they will bring upgraded version of RKS150 this year. We at BikeBD had the chance to test their RKS125 & RKS150 & after the Ramadan we will publish the test ride review of Keeway Superlight.
To see the details of Keeway Bike prices in Bangladesh and the Keeway showroom addresses near you visit BikeBD.Com. Stay with us for more updated motorcycle news with our Facebook Fan Page & Do Subscribe to our Youtube Channel.
Read By Category:
You might also be interested in