Kawasaki Is Going To Launch The New Kawasaki Ninja 2020 Version With Vulcan Lifestyle
Published On 11-Dec-2019 09:16am , By Raihan Opu
A few months back Kawasaki Bangladesh launched Kawasaki Ninja 125, a sports bike from the men in green. Now Kawasaki Bangladesh is going to launch its 2020 version. With this Asian Motorbikes Ltd will also going to launch their very first premium motorcycle gears & accessories shop in Bangladesh Vulcan Lifestyle.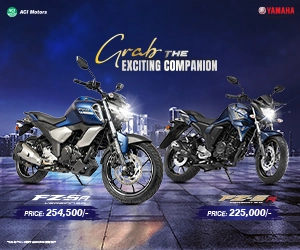 Kawasaki announced that it launched Kawasaki Ninja 125 2020 version very soon. Ninja 125 2020 edition will carry the same specification as does the current Ninja 125 but with it will come with the same graphics as we can see in their World Superbike Kawasaki Ninja Motorcycle which won the World Championship title in 2019 with their rider Jonathan Rea.
Kawasaki Ninja 125 First Impression Review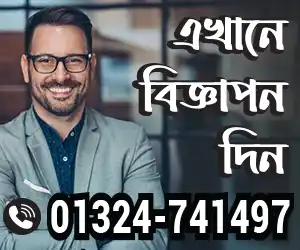 The bike will have a 125 cc single-cylinder liquid cooling engine. The engine produces 15 HP & 11.7 NM of Torque matted with a 6-speed gearbox. The bike will weigh around 148 kg and will be able to carry 11 liters fuel in its tank. Price of the 2020 Kawasaki Ninja 125 will be 4,99,000 BDT and people can book or buy the motorcycle from Asian Motorbikes Authorized dealer point all over Bangladesh.
Kawasaki is also going to launch premium motorcycle gears & accessories Vulcan Lifestyle. This will be their first motorcycle gears and accessories showroom in Bangladesh. In this showroom they will bikers will get many motorcycle gears and accessories from many different brands. Bikers can buy the world-renowned brands accessories from the showroom. The launching date of Kawasaki showroom is 14 December 2019.
Vulcan Lifestyle
Bilmola
Repsol
Pirelli
MT Helmets
SCOYCO
Motul
Taichi
Akraopovic
Yoshimura
Timsun
Kawasaki
KYT
Shell
IDEMITSU
In Bangladesh, bikers are more aware of gears and accessories. They are always trying to get the best quality accessories with good brand value. Vulcan Lifestyle will help the bikers to find out their favorite motorcycle gears and accessories very easily. Because Vulcan Lifestyle has a wide range of gears and accessories of world-renowned brands. At the launching, bikers will get a 10% rebate on first purchase at Vulcan Lifestyle(Excluding Helmets, Tyres, and Lubricants).
Creating a value of life isn't easy. But creating life valuable is easy. So I tried to creating value and make an impact. I like to work in a team that is cooperative and helpful. I like to share my knowledge and skills for the betterment of the company. Always find out the opportunities and use in a proper way.
You might also be interested in