Finally Kawasaki Motorcycle Now in Bangladesh
Published On 20-Jul-2016 06:32am , By Saleh
Am not sure who was the last official distributors of Kawasaki Motorcycle in Bangladesh as we have seen some great 2 stroke Kawasaki on the street of Dhaka city but currently an importer Apurbo Traders launched Kawasaki Motorcycles in Bangladesh from Thailand. They launched two off road motorcycles Kawasaki D Trackers & Kawasaki KLX 150BF in Bangladesh on 16th July in Rangpur city.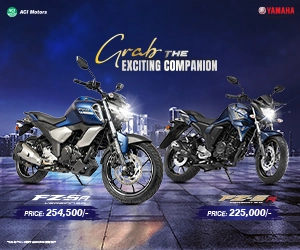 First question is why off roaders, in Thailand Kawasaki, have 125-150cc motorcycles but those are neither sports or street fighter but they are all pocket bikes or off road motorcycles, all the performance bikes which Kawasaki makes starts between 250-300cc and as in Bangladesh we have a silly restriction of 155 cc and very high taxes those models are out of our reach..
Both bikes are designed with same 144cc air-cooled four-stroke engine with quite same technical figures. But the engine and other ergonomic are with little varied tuning for their purposes of use. Both the bikes have 5 speed gearbox & feature duel disc brake as standard.
The Kawasaki KLX 150BF is completely dirt or off-road model. This bike is completely featured for off-road biking so it can be used any kind of uneven terrains of Bangladesh. KLX 150BF fitted with longer travel suspension, larger spoke-rim, off-road tire and different size of chain-sprocket system for off-road riding or dirt biking.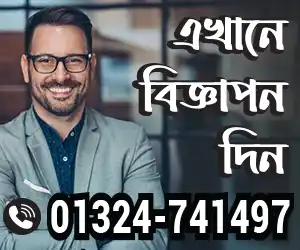 These types of bikes can be compared with the like of Honda XL185 which was very popular in our market. The rear suspension is adjustable & the bike weight just 118 kg so it must be something very good for off roading & will be a very good machine for both braking and balancing.
Click Here>> Kawasaki KLX 150BF Price In Bangladesh
On the other side D-Tracker 150 is designed as dual purpose use or adventure biking. This bike can be used both type of road but better capable on regular on-roads.
Click Here>> Kawasaki D-Tracker Price In Bangladesh
D-Tracker 150 is designed with smaller spoke-rim, sensitive suspension, wider & on-road tire and also smaller chain-sprocket system. These are featured for regular adventure riding or touring on most of the mixed terrains.
One of the biggest disadvantage of both the bikes are that both have spoke wheels which is common on off road bikes but they both don't have tubeless tyres & they both have small fuel tank of 7 litres only so won't be that good for long distance travelling.
In the coming months we will TEST both the bikes & we will publish a full on review on them at our website and for further information about the price & specification about Kawasaki Motorcycles in Bangladesh click the following link.
Kawasaki Motorcycle Showroom In Bangladesh
Apurbo Traders
Road: 2, House: E/23, Block-D
Basundhara Residential Area
Dhaka.
Hotline: 01757-917 766
So readers, stay with us for new and updated news and don't forget to subscribe to our BikeBD Youtube channel, and also an eye on our BikeBD Facebook Fanpage. To see the details of Available Bike Prices in Bangladesh and the Motorcycle Showroom Addresses near you visit BikeBD.Com.
Kawasaki Motorcycle Showroom in Bangladesh.
Related Article You May Like:
Read By Category:
You might also be interested in