A Journey By Motorcycle: Jaflong
Published On 22-Jul-2014 11:22am , By Shuvo
A Journey By Motorcycle: Jaflong
We had our lunch near the waterfall (Read the earlier Story) and on our way back we couldn't visit Madhabpur Lake due to lack of time something I feel sorry for. We came to a bypass road which was easy to go to Jaflong and that road was simply epic. The road was as wide was 3 buses can travel side by side, I managed to find a full 2 km straight and then that was the time when I tried to pound on the bike.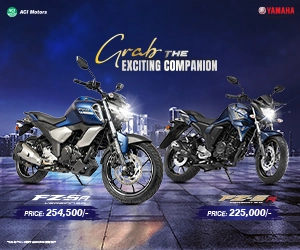 122 KM/H was my top speed back then and I remember for best part of over a 1 km long road I open full throttle and the Lifan KP 150 was doing 115 km/h. The road was epic, midway in this journey you will find a straight road and mountains into the horizon which will just lift up your spirit.
Fazer and FZS were doing something just over 100 km/h as both were carrying pillion with them, at 6 pm we reached Jaflong, did some shopping and some boat travelling and then on our way back to Shylet at 7:30 pm.I want to suggest that for once in your life every biker who can afford and have the SPIRIT must ride Sylhet- Jaflong road. Trust me if you have some pain inside you, that pain will long gone as you speed up on that track.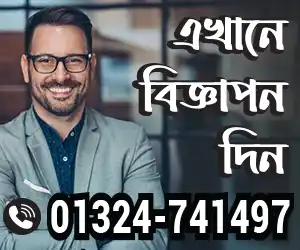 We took a tea break on our way there and then at 9 pm we reached out hotel room, all tired and sobered after covering 325 km while looking at some beautiful scenery. After having dinner at " pach vai restaurant" in Zindabazaar we feel asleep very soon indeed.
DAY 3:
The third day was gloomy, we woke up late and @ 10 am we visited Dargahs of Shah Jalal and Shah paran. We also visited the two landmark of the city Kean Bridge and Al Amjad's Clock. We wanted to visit Ratargul Swamp Forest but due to lack of time we couldn't. We left our hotel @ 12:30 pm and by 1 pm we were on our way to Dhaka.
We were a bit tired and sad but just as we crossed a place where you have to pay Toll for road, we found a empty tarmac, and for best part of 2 km you can see what is coming from the other side due to lack of trees on the side of the road. For best part of 4 km I kept the speed of my bike over 105 km/h. The only time it came down to 70-80 km/h when I was crossing some trucks on the road. Though my mates with their Yamaha couldn't do much as they were carrying pillions & Yamaha were never known for SPEED.
The road was awesome, because either side of the road it was open field so there wasn't any chance of people or even animals to come and distract you. We came across a place, the name which I can't remember but do know that Dhaka was still 165 km to go to check the engine noise of my lifan KP 150 to understand what problem if any it may have due to that pound on the bike. Amazingly there was no significant change in the engine noise.
Around 3 pm we enter into Satchari National Park, a road which I think every biker for once in their life must ride, because it is MAJECTIC. I was enjoying that road so much that I forgot to stop in few places to take pictures and also forgot to see what the length of that magnificent road is. The road is covered with tress plants on either side and you have a wonderful tarmac to welcome you.
I love this place and I really do. I love it so much that am planning to visit that place again during the EID holiday. We came out of that place & then went towards Dhaka just taking two tea breaks at Ujan Vati and at Arai Hazar. We reached at Hatirjheel at 8:30 pm. We all 5 were tired & sad but we enjoyed it a lot. Yes we missed many places but overall we were satisfied with our rides.
Sylhet is for its natural setting, amidst rainforests, waterfalls, hills and river valleys but in this tour I understand that it is also great for some AWESOME roads for bikers. I want to thank Rabby , Alamgir Raju and Jahir, the riders on this trip for making it a wonderful one. Also thanks to June vai and Suvro vai for their advice during our trip & last but not the least thanks to Rasel Industries for their support for this tour.
This is a tour which I did with my new bike Lifan KP150, but trust me for most of the time I did feel that back home I have another buddy sitting and sad. Thinking that my next tour will be with him.
SOME KEY FACTS:
Distance between Dhaka – Sylhet from Jatrabari FLYOVER around 240 km.
There is lots of rickshaw in Sylhet city so keep your eyes open.
On our way we found many villages where many bikers came to chase us and wanted to race us, AVOID racing with them, as they know that place very well and they might also get you into trouble.
There are many unmarked speed breakers on the road, keep your eyes open
Don't stop or take rest in a RURAL AREA.
If you ride in a group try to wear same colour dress and make sure that the colour is light so that the bus and trucks coming from the opposite side can spot you.
Hotel cost in Golden City. Double AC- 1300 BDT, Triple AC- 1500 BDT.
Palki is one of the best restaurant in Syhlet, for 5 people we had dinner cost us 700 tk, where each had fish or chicken alone with vegetables of many types.
One must try their lemon juice.
Sylhet to Madhubkundu waterfall is 105 km through Rajan Nagar,while Jaflong is 55 km.
Road to Madhubkundu is very narrow and you will find cows and goats on the road so be careful.
Satchari National Park is a wonderful place, so PLEASE don't pollute that place by burning things or through plastics, papers on the road sides, this is a park for us so it is our duty to keep it clean.
You might also be interested in