Honda X Blade 160 1600 KM User Review - Sazzad Mustofa Himel
Published On 20-Jun-2020 07:29am , By Raihan Opu
I'm Sazzad Mustofa Himel. Today I'm going to talk about my 1600 km riding experience with Honda X Blade 160. I live in Dhaka, at Tejgaon Industrial Area. I'm a businessman by profession.
Honda X Blade 160 1600 KM User Review - Sazzad Mustofa Himel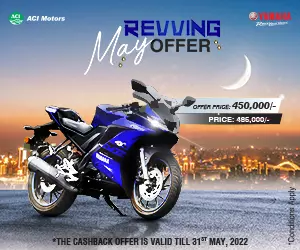 The first bike of my life was a Bajaj Platina 100cc. I always was weak towards bikes but didn't know how to ride one. In 2017, a younger brother suddenly bought 30 Bajaj Platina at an auction. Then I bought a bike from him. My childhood friend Rasel taught me to ride bikes with my Bajaj Platina 100 and gave me the courage. Then for about 2 years, I used Bajaj Platina 100 and my love for bikes continued to grow.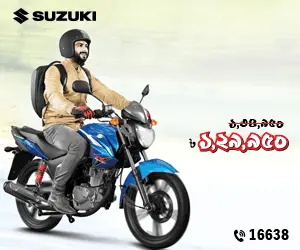 When I found out that Honda X Blade bikes were coming to Bangladesh, I sold my bike and spent several days without bikes waiting for the new Honda X Blade 160. That time I would ride my friend's bike whenever I had the chance.
When the Honda X-Blade bike comes the Indian market, I saw various videos and reviews of the bike on YouTube on the internet and that's when I liked it. But I was hesitant about whether it would come to Bangladesh. The Platinum bike sold out late last year, the Honda CB Hornet 160R or the Bajaj Pulsar was my choice. Then I saw that Honda X Blade will come to Bangladesh. Without thinking anything else, I bought the bike of my choice on 08/12/2019. I like everything about this bike.
The Honda X Blade bike is very good and I had chosen it before it comes to Bangladesh. I like its look more. It's good to see. I bought the Honda X Blade 160 bike for 1,62,900 / - taka. Bought from Honda Authorized Dealer Point WingsBD Banglamator's showroom. It is difficult to describe the feeling of buying something new. It was a wonderful feeling that day. My cousin and my friends were with me when I bought the bike.
When I started the bike for the first time from the showroom, I got a different feeling in my mind. In a word, great feeling. I took the bike out on the road and people were curious and asking various questions. It was nice to talk to everyone about the different aspects of the bike. First of all, its aggressive looks, robotic face, LED headlights, Always Headlight On (AHO) technology, digital meters, gear indicators, long seats, LED backlights have fascinated me. The bike has 5 gears, a powerful 160cc engine, disc brakes, tubeless wheels, LED powerful headlights, attractive digital meters, new looks just as I needed and liked.
I got a great feeling on the bike. Every day the bike feels new to me. I feel like I bought the bike today. I have done 2 free services from Wings BD in this 1500+ km ride. I did the first service after riding 390 km. Engine oil change, clutch cable, accelerator cable, front, and rear brake fixing, chain tight, lube, air filter clean, etc. have been done. After the second service 1350 km ride, I changed the engine oil for the third time, the clutch, accelerator cable, front and rear brakes were fixed, chain tight, etc. were done.
During the service, mentioning that the chassis made some noise, they fixed it with some grease. It doesn't make any sound anymore. I have not felt any problem so far. Every time at the end of the service I do a free wash from the service center. During the break-in period, I maintained a speed of 45-55 km\h at 4000/5000 RPM. During then, I got a mileage of 50+ kilometers per liter. Now after finishing 1500 km break-in-period, I am getting 45+ mileage at 50/70 km speed at 6/7 thousand rpm. I have no complaints about the mileage of this bike. I am getting good mileage.
When I get home, I clean the bike every night. Every morning I start the bike with a kick. I wash my bike every 10 days (the number of rainy days is different). I check the air pressure of the wheels every week. Once a month I clean the chain and use the lube. I changed the first engine oil after 390 km. Then I changed the 2nd engine oil to 800 km and the last 3rd engine oil to 1350 km. I use mineral Engine oil, I have used 10W30 grade engine oil.
I am using Honda Recommended 10W30 Mineral Engine oil. I will use 10w30 Mineral Engine oil till I run 2000 or 2500 km. I want to use 10w30 grade full synthetic engine oil after running 2000-2500 km. Nothing on this bike is changed yet. In terms of modification, I have only installed a saree guard, foot guard, and silencer guard. I have modified some stickers to further enhance the beauty of the bike. I do not ride a bike at high speeds, but so far I have reached a speed of 90 kilometers per hour.
Some good aspects of the bike:
Aggressive looks
Robotic face headlights
Full digital meter and gear indicator
Long seat and comfortable seating position
Hazard light option
Some bad aspects of the bike:
The front-wheel 80/100 is too thin
To make a bad noise in suspension. Although now solved from the service center.
The quality of the color could have been a little better
There is no engine kill switch
It would have been better to have disc brakes on the back
Due to lack of time with the bike, I have not gone on the long tour yet. However, there is a desire to go to Dhaka-Mawa-Dhaka and Dhaka-B-Baria-Dhaka next month. Then I will be able to fill the performance of the highway. For now, the city ride is getting more. So far I have ridden the bike 1500+ kilometer and I like it very much. I like its braking and comfort.
Among the bikes in the 160cc segment, the Honda X Blade is the boss of mileage. Bangladesh Honda Private Limited could have done a little better on some small issues. I have become accustomed to using hobbies and bikes. You can go everywhere with the bike independently without any hassle. In my opinion, this Honda X Blade 160 bike is the most unique in this segment. If you want to buy a bike with more comfort and mileage style, X Blade will be a perfect bike for you. Thanks.
Written By: Sazzad Mustofa Himel
You might also be interested in