Inauguration of Honda Riders Zone Bangladesh
Published On 18-Sep-2017 12:28pm , By Saleh
On the afternoon of 16th September Team BikeBD were at Grey MC, Honda Motorcycle Showroom at Mohammadpur for the Inauguration of Honda Riders Zone. This is a new website for Honda Lovers in Bangladesh. The purpose of this website is to let the Bangladeshi Honda bike lovers to share their experience & problems in the forum so that between them they can solve some of the minor issues.
Click Here To Visit Honda Riders Zone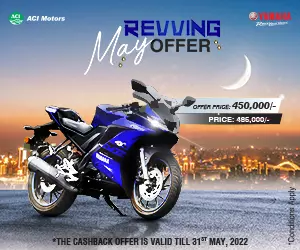 The program started at 4 PM at Grey MC, Honda motorcycle showroom at Mohammadpur. The program was attended by the following people: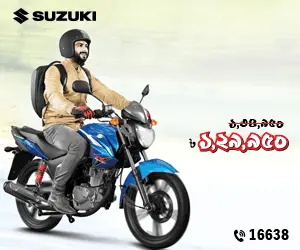 Members of Honda Trigger Riders Club.
Chairman of Grey MC Humayun Kabir.
CEO of Grey MC Mr. Minhazur Rashid.
Rakhibul Hassan, Senior Assistant Manager of BHL.
Suvro Sen – Founder & Editor in Chief of BikeBD.
Asad Iqbal – Web Developer of BikeBD.
Wasif Anowar – Test Rider & Editor of BikeBD.


The program was inaugurated by a Prayer Ceremony then some speeches from Honda Trigger Riders Club members. They all talked about various problems which they faced regarding the service & spares of their motorcycles. They mostly requested to let Honda keep the price of spares parts to the lowest possible.
On behalf of Bangladesh Honda Pvt Ltd Mr Rakhibul Hassan did agree about the service issue and he said that within a very short time the problems will be solved as now BHL are providing better training facilities to the mechanic at the service center. Across the country Bangladesh Honda Pvt Ltd have 48 3S Center where under the same shed they will get to buy brand new Honda motorcycles, get service of their bikes & also spare parts for their bikes.
He also mentioned that the price of motorcycles & spare parts are same across all Honda motorcycle dealership in Bangladesh and very soon they will upload the price of the spare parts at their websites so that any dealers can't ask for more money from the customer during the purchase of motorcycles or spare parts.
Talking about any updated news Mr. Rakhibul Hassan didn't gave us any particular date of when BHL will launch Honda CB Hornet in Bangladesh but he did mentioned that it will come in Bangladesh sooner or later.
The program ended by opening the website by cutting a cake and some refreshments for the bikers. Honda Riders Zone is a place for the Honda bike lovers in Bangladesh. We hope that they will share the BAD & GOOD side of their motorcycles in this site which will also help the new bikers to choose their motorcycles at the . Inauguration of Honda Riders Zone was a program for the Honda lovers in Bangladesh, they will get to share their reviews, tips & travel story with their beloved Honda motorcycles. This will also help them to build a better community among the Honda lovers.
You might also be interested in