Honda NXR 160 Bros Feature Review
Last updated on 25-Nov-2023 , By Saleh
Honda has released an all-new small-displacement dual-sports motorcycle that is Honda NXR 160 Bros. The motorcycle has marketed in South America where the older version is already rolling along with Honda XR 150. Hence this new model has a huge possibility of being launched in Indonesia and India soon. Accordingly, after the relaxation of the motorcycle engine capacity limit up to 165cc we also have the opportunity to get the bike in our market. Therefore here is Honda NXR 160 Bros Feature Review. Let's get some details of that updated all-terrain bike price.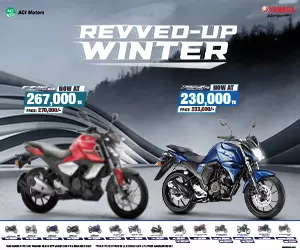 Honda NXR 160 Bros Overview
Honda NXR 160 Bros is an all-new dual-purpose mostly off-road bike from Honda. The NXR 160 first time developed and marketed in the South American market from the year 2011. Basically, Honda developed it in target of economical countries where often people needs to ride through unpredictable terrains. Therefore due to some corporate reason it didn't launch in India that time. But after the refreshment hopefully it will hit the South Asian motorcycle market soon.
The Honda NXR 160 Bros designed quite under shadow of the popular off-road model Honda XR 150. But this new bike more developed and packed with all new modern features. The NXR 160 is mostly an off-road-oriented bike like the Honda XR series but it very much capable to ride on street therefore asphalt.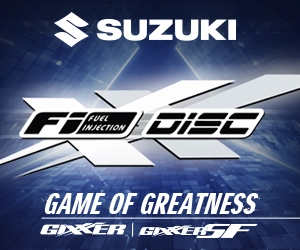 The 19" front and 17" rear dual sports wheel, lower saddle height and highly comfortable suspension system gave it all-purpose use capability. Moreover, newly added modern and sporty features made the Honda NXR 160 Bros more attractive, capable and featured to cop with the modern trends worldwide.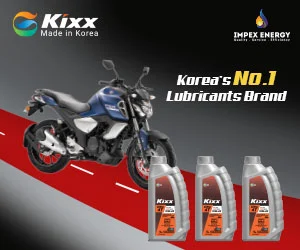 Honda NXR 160 Bros Exterior & Decals
Honda NXR 160 Bros is all new modern looked dual sport bike. The NXR 160 currently available in two versions those are Honda NXR 160 Bros and Honda NXR 160 Bros ESDD. Both the version looks and design quite same. But difference is there braking feature and color scheme. So the decals and design all are same on both bikes.
Honda NXR 160 Bros delicately designed to rule both the off-road and on-road. Moreover it designed to cop with the modern riders need & taste. So here came many enhancements of features which is far more developed than the predecessor Honda XR 150.
The over all looks and design of NXR 160 is iconic like the XR 150 but those looks more muscled, attractive and sporty. The body panel, seat, head lamp design got matching with XR but it looks more fleshy due to new panel design and color scheme. Here the panels are made in combination with both glossy and matt plastic panels. Moreover the sticker job is more decent and attractive.
The head lamp is usually nicely shaped like Honda CRF 250L or XR150 but the tail lamp is different in shape. It all LED type and its decal is layered & matted with the rear panel under the support of large panel matted grab rails. The exhaust pipe looks quite like the Honda CRF250L and it decent and gorgeous under the sword like grab rail.
The most attractive thing of new NXR 160 Bros is its instrument cluster. It's an all-new and full digital gadget which is designed with a gorgeous look. Hence along with new body design and enhancements Honda NXR 160 Bros is a gorgeous looked off-road machine.
Honda NXR 160 Bros Wheel, Brake & Suspension
Honda NXR 160 Bros is a dual sports motorcycle that designed with most capable wheel, brake and suspension system. Here the wheels are steel spoke fitted steel rim which is capable to absorb maximum shock from riding on off-terrain. Moreover it is easy maintainable and can be aligned again and again within its life time.
Here the tires of the NXR 160 Bros are dual sports tube type tire on both wheels. So you can ride very comfortably on solid street asphalt and no worry facing unpredictable terrain on your way. It's really capable to deal the rough off-roads.
In terms of braking system the NXR 160 Bros currently available in two versions. The regular NXR 160 Bros designed with 130mm drum brake in front and 110mm drum brake in rear wheel. The NXR 160 Bros ESDD version comes with hydraulic disk brakes on both wheels. It equipped with 240mm disk in front and 220mm disk brake in rear.
In suspension system both the versions of NXR 160 are featured same. Here the front suspension is regular aligned telescopic fork hydraulic suspension. It comes with 180mm of fork travel which capable to deal how much wild you can ride on your trail. Here again the rear suspension is not out of that capability. It comes with solid mono shock absorber along with 150.3mm travel.
Honda NXR 160 Bros Riding and Controlling
Riding an all terrain bike is always easy, comfortable & pleasant. And of-course it gives a real fun feeling as it allows freedom to ride anywhere in any kind of terrain. So Honda NXR 160 Bros is not out of that capability and feature.
Riding position of NXR 160 Bros is very comfortable as it completely upright with very comfortable height of handlebar position. The metal fuel tank is narrower at the back and narrowed from both sides. Hence the rider can seat comfortably keeping both knee aligned beside the tank.
Here the foot rest position, control levers positions of foot & hand, all are set in very easy access position. The switches and display gadget are also positioned nicely for easy access of the rider.
You know seating position of a bike is a vital issue of control and comfort especially in all terrain bikes. Hence here in NXR 160 Bros the rider seat height is quite lowered than other same category bike. Moreover the seat is curved and narrowed from both side at front. So controlling character is very easy in this bike even for the lower height riders.
Here another significant thing is the ground clearance is not sacrificed to keep the saddle height low. Moreover due to 19" front and 17" rear wheel it's not so high or nor so low ground clearance bike. Hence riding and controlling of Honda NXR 160 Bros seems very easy, comfortable, free and enjoyable.
Honda NXR 160 Bros Specification
Currently Honda NXR 160 Bros and Bros ESDD are widely available in South American market. The 2017 model of the bike is now more updated to be launched in other area market. Hence the specifications could be change a little in terms of simple updates but here is the existing official specification of the bike Honda NXR 160 Bros and Bros ESDD. Please take a look.
Specification
Honda NXR 160 Bros / Bros ESDD
Engine
Single Cylinder, Four Stroke, Air Cooled, OHC 2-Valve Engine
Displacement
162.7cc
Bore x Stroke
57.3mm x 63.0mm
Compression Ratio
9.5:1
Maximum Power
14.6HP @ 8,500RPM
Maximum Torque
14.3 NM (1.47 Kgf.) @ 6,000RPM
Fuel Supply
PGM-FI Electronic Injection
Ignition
Electronic
Starting Method
Electric Start
Clutch Type
Wet, multiple-disc
Lubrication
Wet Sump
Transmission
5-speed
Dimension
Frame Type
Semi Double Cradle
Dimension (LxWxH)
2,067mm x 809mm x 1,158mm
Wheelbase
1,356 mm
Ground Clearance
247 mm
Saddle Height
842 mm
Weight
Bros: 120 Kg / Bros ESDD 121 Kg (Dry Weight)
Fuel Capacity
12.0 Liters
Engine Oil
1.2 Liters
Wheel, Brake & Suspension
Suspension (Front/Rear)
180mm Travel Telescopic Fork / 150.3mm Mono Shock Absorber
Brake system (Front/Rear)
Bros ESDD Version: 240mm Disk / 220mm Disk Bros Version: 130mm Drum / 110mm Drum
Tire size (Front / Rear)
Front: 90/90 - 19M / C Rear: 110/90 - 17M / C


Battery
12V, 4.0Ah
Head lamp
12V,35/35W×1
Speedometer
Full Digital
*All the specifications are subject to change upon company rules, policy, offer & promotion. BikeBD is not liable for the changes.
Honda NXR 160 Bros Engine Feature
After the official specification here we are to illuminate on the engine features of the Honda NXR 160 Bros. The new 2017 model of NXR 160 Bros is more updated in engine features. The engine is refined and more categorized for this NXR series which is completely different from the predecessor Honda XR 150.
The engine of NXR 160 Bros is a single cylinder four stroke air cooled engine with two valves. Here the engine displacement size is precisely 162.7cc with the bore & stroke of 57.3mm x 63.0mm with the compression ratio of 9.5:1. So you can see the stroke is larger than the bore here.
As expected the mid range to top mid range power and torque delivery will be very fine with this engine. And most significantly the fuel efficiency can touch a remarkable digit according to the engine specification. Hence you can see the engine can deliver the power output of 14.6HP and maximum torque around 14.3NM which is very decent for a all-terrain bike engine
Here the cam design of this engine is OHC type, so the cylinder head assembly is very compact. Moreover the fuel feeding system is PGM-FI Electronic Injection type. Hence over all it's a very good, modern and advanced feature engine in Honda NXR 160 Bros.
Honda NXR 160 Bros Features
Honda NXR Bros is a full feature dual sports bike. There are two different version of Honda NXR 160 available we had mentioned earlier. Both the Honda NXR 160Bros and Honda NXR 160 Bros ESDD bikes are fully featured and equipped with quite same features you already known. But again here at the end we have arranged those features in bullet. So you can get a quick picture of the bike from bellow.
Completely new look and modern design with attractive color scheme.
19" front and 17" rear dual purpose wheel for ride through all kind of terrain.
Hydraulic disk brake on both wheels. For the middle order rider drum brake option also available.
Capable shock absorber with 180mm travel in front and 150.3mm travel in rear.
Cradle frame for better stability and better support for off-road riding.
Curved and lower height (842mm) saddle for rider for better controllability.
Maximum ground clearance (247mm) in comparison with the lower saddle height.
Wider and specious pillion seat.
Large but panel matched decent grab rail with good looking panelized carrier. Perfect for carry tail bags while touring.
Raised aligned exhaust nicely covered with vented muffler which is aligned in a distance from pillion seat and grab-rail. So no way of damaging the tail bag or other luggage.
Large capacity metal fuel tank. No hassle for frequent refueling.
Fuel tank cap scope keeps the key hole away of trail dust and dirt.
Full digital ODO gadget along with powerful headlamp & LED tail lamp.
Honda NXR 160 Bros - Your New Mate Wherever You Go
Well readers, we already discussed quite in detail about the bike Honda NXR 160 Bros. Wish you have gotten comparatively a clearer picture of that awesome dual terrain machine from Honda motorcycle.
You know we are fortunate enough that we are getting some new bikes just after launching in the international market from the last year. But we are also unfortunate that still, we are not getting quality bikes in every segment. The rolling motorcycle companies and importers in our country only marketing street racing bikes, whereas most of the roads & terrains of Bangladesh don't remain in good condition.
Moreover, our riders are now more habituated with motorcycle touring in countrywide and even international. So definitely we need some capable dual-purpose machine. Therefore Honda NXR 160 Bros can be a capable companion for our riders which can be a new mate wherever we want to go. Wish the companies and importers will put their concentration on this unlighted segment.
Hence after our expectations of getting quality bikes here also good wishes for you. Therefore feel free to comment, suggest or ask your questions here on any of bike-related issues. Lastly thanks a lot for staying with us with our Honda NXR 160 Bros Feature Review.
Thank you all. For further updates keep visiting our website and subscribe to our BikeBD Youtube channel, and also eye on our BikeBD Facebook Fanpage. Stay with us for more update motorcycle news. Thank you all and to see all Honda blogs click here.
You might also be interested in