Honda Livo 110cc 3000 KM User Review - Jahid Hasan Shanto
Published On 07-Jul-2020 06:49am , By Raihan Opu
Hi, I'm Jahid Hasan Shanto. I dreamed of buying a bike ever since I was a child. But I couldn't imagine buying it so soon. Honda Livo 110cc bike is the first bike of my life, and today I will share with you some experiences and some things about the bike after riding 3000 km with my Honda Livo 110 bike.
Honda Livo 110cc 3000 KM User Review - Jahid Hasan Shanto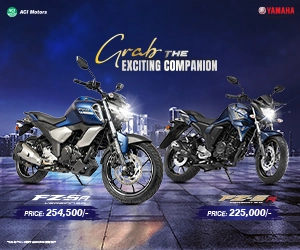 I love bikes. Many friends had bikes since childhood. My brothers have bikes and have loved bikes ever since. I never thought of buying a Honda Livo 110cc, I wanted to buy another bike. Buying an old Bajaj Pulsar or TVS Apache RTR was the idea. But one big brother suggested me to buy a new Honda Livo so I bought a Honda Livo with the help of that big brother and I really like the Honda Livo. It cost me 1,34,000 TK to buy a bike. At that time the price of the bike was 1,16,000 / - Tk and 16,000 / - Tk for making paper, plus 2,000 Tk were charged for my credit card. So a total of 1,34,000 / - was spent.
I bought the bike from Fahim Auto, the official showroom of Honda in Shanir Akhra. I went to buy a bike at around 1 pm with my boss. Then he paid and left. I completed everything and until 3 o'clock, and then I went home. The reason I bought the bike so early was that I was angry with an older brother. Otherwise, I had no plans to buy a bike so soon. The bike was bought in a hurry.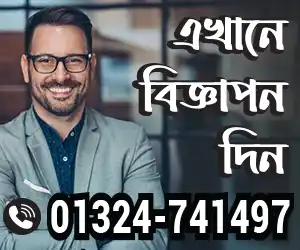 The Honda Livo 110cc is a much better bike in the 110cc segment. The performance of the bike is very good as well as the mileage and top speed. I like the bike very much. I work in my area. I bought the bike only for a hobby. I don't ride the bike every day because I don't have time to ride it every day. I ride the bike two days a week, sometimes three days but not every day. When I ride the bike I feel a lot of joy to myself.
I have serviced the bike two to three times and I have serviced it from the showroom from which the bike was bought because I have four free services. The quality of each service was satisfactory.
Before covering 2500 km, I got a mileage of 65 km per liter. Since 2500 km I have got a mileage of 60 km per liter. I don't think I can say for sure. However, I am getting very good mileage. I take great care of the bike. I have been using the bike very carefully since I started using it. I wash the bike twice a week. Regularly check chain tightness, cable lube, air filter clean, and wheel pressure. I use Honda Recommended Engine oil as the engine oil of the bike. Grade 10w 30w and performance is quite good.
A few days after I bought the bike, a friend had a big accident while riding the bike and the air filters, plugs, headlights have been changed. I love to modify bikes so I changed the handle of my Honda Livo, changed the looking glass, installed new seat covers, modified some more. With my Honda Livo, I picked up speed up to a maximum of 100 KMPH. The road was from Madanpur to kachpur bridge.
Some good aspect of this bike-
The mileage is quite good.
Looks beautiful.
The design is excellent as a 110cc bike.
The engine sound is smooth.
The seats are quite large, with comfort available.
Some bad aspect of this bike-
The engine makes a lot of noise when the speed is 80+.
The worst part is that the rear wheel is thin.
The rear tires are very thin which makes it difficult to break.
There is no engine kill switch.
No ready pickup.
About two weeks after buying my Honda Livo bike, I went on a night trip from Dhaka to Comilla Daudkandi to my uncle's house. A few days ago I went from Dhaka to Bikrampur, this is my long tour in 3000 km run. The Honda Livo 110 is a very good bike in the low range and 110cc bike. If you want a bike with good looks and good mileage on a low budget then you can take the Honda Livo bike. I like using this bike. The bike looks like a 150cc bike. Mileage is very good. In all respects, this Honda Livo is very good. Thanks.
Written By - Jahid Hasan Shanto
Creating a value of life isn't easy. But creating life valuable is easy. So I tried to creating value and make an impact. I like to work in a team that is cooperative and helpful. I like to share my knowledge and skills for the betterment of the company. Always find out the opportunities and use in a proper way.
You might also be interested in