Honda Dream Neo 110cc 20,000 KM User Review - Asru Biswas
Published On 06-Jun-2020 10:34am , By Raihan Opu
Hello, bikers! I'm Asru Biswas. My permanent address is in the Jhalokati district of Barisal division. I am currently living in Gazaria, Munshiganj. I am currently riding a Honda Dream Neo 110cc. Today I will share with you some of my experiences with the bike.
Honda Dream Neo 110cc 20,000 KM User Review - Asru Biswas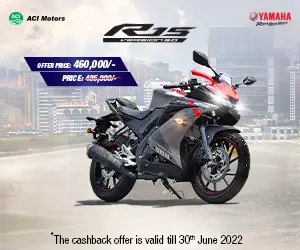 The first bike of my life was a Chinese modified second-hand bike which I bought for 19 thousand Tk. But the price of the bike was not even five thousand Tk in the market at that time which made me very disappointed later on. I have enhanced my riding experience with that bike. The bike was so modified that I didn't even know the company name or had any way of knowing.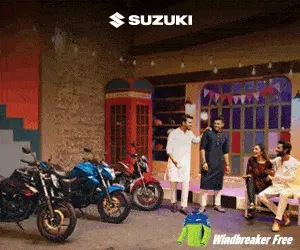 Why I love biking: There are many reasons why I love biking. One of the reasons is that I have been addicted to motorcycles since childhood. I would look at any motorcycle on the road and wonder why people wear helmets. Those who commit robberies indeed wear helmets but when I found out about the effectiveness of helmets, I wanted to ride a bike. I will wear a beautiful helmet. This has created a different kind of love for bikes. So I love biking. I love biking more because it is the only vehicle that can be used to move around freely and impartially. The biggest advantage of riding a bike is that it saves a lot of money. Usually, one-third of the cost of traveling by bus is bikes only.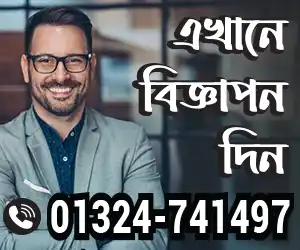 The way I chose my Honda Dream Neo 110cc bike: Since I work at Honda, I love Honda. It was from this thought that I decided to choose my bike and I chose the Honda Dream Neo 110cc bike according to my budget.
Why I chose the Honda Dream Neo 110cc bike: I was looking for a bike that would get good mileage on a low budget. Due to a low budget, I was thinking that within this budget, a better brand will be the best quality, good mileage will be available, the maintenance cost will be less, I will be able to use it for a long time. Just when I did all these thoughts I saw that Honda Dream Neo 110cc is perfect for me within this budget and a good brand, good quality, that's why I chose this bike.
Price of Honda Dream Neo 110cc bike and where did I get the bike from: The current market price of this bike is only 97 thousand Tk. I bought the bike directly from the Honda factory. as I am an employee of the company I have the right to buy any bike from this company anytime so I didn't have to go anywhere to buy the bike.
The experience of going to buy a bike: Since I bought the bike from the company's factory, I have no incident to buy a bike. However, the best thing that has happened to me about the bike is that I do a quality control job. The bike will come in my hands only after it is completed. I checked that bike and see if the bike is one hundred percent correct or not. But when I decided to buy the bike, this bike went to every department and I did every work on the bike with my own hands.
The best feeling is that I am using a bike made by my own hands. The fact that there is a reason behind buying the bike is much more exciting. Again, you can say that very few people are lucky enough to make a bike and use it themselves. Only a biker can understand the peace and joy of using a bike made by his own hands.
The feeling of riding the Honda Dream Neo 110cc bike for the first time: The feeling of riding this bike for the first time is also different from other bikers because I had the opportunity to ride the bike before I got it. After making this bike, the bike comes to the quality control department and I am in the quality control department, so I gave the bike a test drive, so there was more fun working there. The bike that I just assembled with my own hands is now a test drive and I will use this bike myself from that day on. To tell the truth, I usually have to test drive every day.
But I don't know, why without knowing it all my senses become more active as I had to look at all the things to give a bike ride. There should be no problem with this bike because I will own this bike and I have a test drive with the utmost care and there was no problem with the bike was a great feeling.
The main reason to ride the Honda Dream Neo 110cc bike: One of the main reasons for riding the bike is that all the old memories are intertwined. I have to say that considering all the aspects or combining all the aspects, I like to ride my bike so I ride the bike.
Features of Honda Dream Neo 110cc bike:
The bike is the updated bike of 2019. It has BS4 engine
Two-wheel tubeless tires
It has (AHO) Always Headlight on technology
Both front and rear brakes are drum brakes
As always, all its lights are halogen lights
Analog speedometer
Feelings in my mind while riding a bike every day: Since the bike is within the reach of my choice with my hard-earned money, I have bought a bike of a certain segment. The feeling of riding a bike cannot be expressed in words. Since I love biking and since then I bought this bike so I ride with love.
I am quite satisfied with riding the bike. One thing comes to mind again and again while riding the bike. I loved riding that bike so much that it was like a dream. I will have my bike and I will ride that bike on the road like myself. I now understand that feeling, if the dream comes true, that feeling comes in people's life. Whatever the dream, I get that feeling while riding my bike.
which time I got service my bike: The funny thing here is that I am a technical person myself. I have never had my bike serviced by a service center. I service my bike myself. I follow the rules. I bought Certain tools at home, with which I serve on time as there are some manuals in the service center. But in my case, the service is a little different. I do a special service every month that you can never do with money.
I have ridden the bike for a total of 20,000 kilometers and in these 20,000 kilometers, I have done five master services in my own home. Every month or so after every thousand kilometers, I have given a special service to the bike. Which is why I never had a problem with my bike. Because I have maintained every part's perfect time. When the service is needed, I have serviced that immediately. Be it the body of the bike, or engine.
Bike mileage before and after a total of 2500 km: After buying this new bike, I used to get a mileage of 50 to 55 kilometers per liter before I ran 2500 kilometers. But the mileage started to increase after running 2500 km or a little earlier. After that, I got the mileage by riding the bike in the city and highway 65 km per liter.
How I take care of the bike: As I said before, I am a technical person. In this case, the care of my bike is different from everyone else. I clean the spark plug timely, keep the air pressure correct, always check the fuel, use the battery properly, clean the dirt, cover the bike when exposed to the sun, clean the water and dry it immediately, clutch only, Brake cables, throttle cables, chains should be kept dust-free at all times, checked and lubricated promptly. There are so many more subtle things like this that I always do in maintenance.
Which engine oil used on my bike: I have always been careful when using engine oil. I have always procured engine oil from the authorized dealer point designated by Honda. I use Honda 10 W 30-grade engine oil.
Which parts of the bike have I change: I have done a lot of long drives with the bike and riding at high speed so I had to change a lot of parts in the bike. I changed the parts myself.
Chain sprocket (once)
The front and rear brake shoes (once)
Meter cable (three times)
Oily skin (once)
Timing chain (once)
Rocker Arm (Once)
These parts need to be changed. Because the extra long drive was done with the bike. With an air-cooled 110cc engine I have traveled more than 30 districts and traveled several times in the mountains. And the highest hill inside it was the Dim hill of Bandarban.
The maximum speed I picked up from the bike: I ride the bike at speed but never ride at top speed. Even then I checked the top speed of this bike on Dhaka-Chittagong highway and I got the speed of 97 km per hour.
Some good aspects of the bike:
The mileage of the bike is much better than other bikes
The seat of the bike is wide and long so it is quite comfortable to ride with Pillion
As the bike is relatively small, there are many advantages in controlling inside Dhaka City traffic
Despite being a small segment bike, its two wheels are tubeless.
The biggest advantage of the bike is that the bike is a very low maintenance bike that saves a lot of money
Some bad aspects of the bike:
The first disadvantage of the bike is that the suspension with the Pilion is not very comfortable
The bike vibrates a little more when the speed is increased from 70 to 80 km /h
If you ride the bike for a long time, the engine gets hot a little more than other bikes
The bike's meter analog meter and its speedometer cable broke down repeatedly. I changed it a total of three times.
The light from the bike's headlights power is very low to run on the highway
My long journey with the bike: As I said before, I am a travel enthusiast and I have done a lot of long drives with this bike. Although this bike is not for long rides. I have traveled to more than thirty districts of Bangladesh with this bike. There were some notable and interesting places inside it, such as Bandarban, Rangamati, Khagrachhari, Chittagong, Sylhet, Dim Pahar, Cox's Bazar, Teknaf.
The most memorable of these was Cox's Bazar tour. I always go on long rides alone and love to travel alone. Just like that, one day I left for Cox's Bazar with the intoxication of travel. From Munshiganj Gazaria I left for Cox's Bazar. I start at 6 in the morning and give 10 to 15 minutes of rest every hour. I reached Cox's Bazar at 2 pm. We ride our bikes from Cox's Bazar and Marine Drive from 2 pm to 4 pm.
Finally, after bathing in the sea, at 4:30 I left for Gazaria Munshiganj again. At 3 am in the night, I reached Munshiganj. I had a memorable riding experience of my life and I had a thrilling experience riding on the Dhaka-Chittagong highway all night long. It is not possible to express that feeling or experience in writing. That event will be etched in my memory for the rest of my life.
The final comment about the Honda Dream Neo 110cc bike: In a word, I have used it more than I can afford with 110cc bikes. Which surprised me. Has satisfied as well. Honda is a well-known brand that has retained its identity.
Hopefully, in the future, its value will keep its quality forever. I would say Honda Dream Neo 110cc is a perfect bike compared to the 110cc segment and price in the market of Bangladesh. Which can satisfy the customer completely? Nothing to say, I work at Honda, so I am not saying that I tried to share my own experience as a customer and as a Honda motorcycle user in this short review. hopefully, everyone will look at the mistake with an apologetic look if there is a mistake. Thanks, everyone.
Written by: Asru Biswas
You might also be interested in