Honda DIO - The Scooter Getting Popularity in Quick Time : User Experience
Published On 22-Apr-2019 09:17am , By Ashik Mahmud
Honda DIO the smart scooter from Honda that has launched in the last year in our country. Within a short period the scooter got mentionable attention in the market as were in other countries. So finding the reason we are featuring here, Honda DIO – The Scooter Getting Popularity in Quick.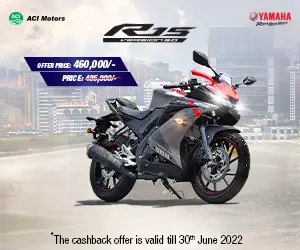 After launching the on August 5, 2018, the Honda DIO grabbed the customer concentration just within a short time. So the question comes, DIO becoming popular, but why? To find the answer we thoroughly checked its profile again comparing with other available scooters currently in the market. Hence, we got the reasons behind fame. So let us share those in clause we are describing below.
Features those made Honda DIO Popular in Quick
Very good looking sporty and candy sweet profile, attractive sporty design, and appearance.Smart and elegant unisex profile that nicely can match with any age and sex of users.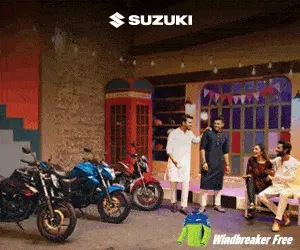 Packed with trendy features. Moreover, adopted with enhanced commuting features.
Constructed On-bone frame that allows wider space in the front. Hence riding and controlling is too much handy.
Spacious 3-D profiled comfortable seat that supports better for lower height rider. The pillion seating is also comfortable with a wider rear.
Upright riding posture with all the upright riding and controlling setup.
The simple and smart console that featured with necessary gadgets including ECO- Riding Mode
-18 Liter storage capacity is very convenient for the rider & easy to keep a bag or a helmet inside the space under the seat.
Bright and bigger LED headlamp and skin matted turning indicators. Those are looking smart and provide better support for the situations.
Powerful HET BS-IV engine that operates with full automatic V-Matic Transmission. Its riding is hassle-free and fun where no need to operate gear or clutches manually.
The engine is smooth and very responsive with 8.0BHP of power and 8.9NM of torque. Further, fuel economy also tuned up to the mark.

Honda Dio Price In Bangladesh

Comfortable suspension setup and braking system are enhanced with CBS with the equalizer as standard.
Tubeless type tire for hassle-free riding on the different terrains.
The comfortable weight that is the only 103kg that allows confident handling to any kind of user.
Comes with a built-in helmet hook, bag hook, cellphone charger, and under-seat 18-liter storage compartment, those obviously supportive in daily commuting.
So readers, hope you carefully counted the features of the Honda DIO which are behind its popularity. Furthermore, Honda's brand reliability and countrywide after sales support positioned the product into the top. So here are the answers of DIO's fame.
We asked Mr. Mahmudul Islam Rajib to share his experience with us. We asked him a few questions which he answered about his user experience Q1: Why did you buy Honda Dio? Answer: Because I can't ride the regular bike, it seems complicated to me to deal with the clutch, manual gear, and accelerator. Dio is the first motor scooter in Bangladesh with CBS, it attracts me most for choosing DIO, and the most important thing is HONDA. Q2: What advantages do you get from CBS? Answer: For a learner like me CBS is safer, it gives comfortable and smooth braking. I can control my bike easily even I am in a speedy ride. Q3: Which feature of Dio you like most? Answer: Of course, the sporty graphics attracts me most, CBS breaking system is a blessing. Mileage of DIO is great and the brand HONDA is the most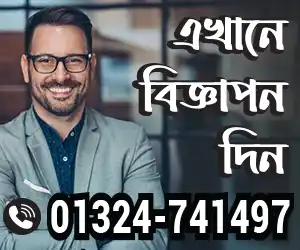 reliable thing that influenced me to choose DIO.
Q4: Do you think CBS reduces your braking distance? Answer: Of course, CBS reduces the braking distance. Q5: Do you get better riding confidence because of CBS? Answer: Yes, I can ride with confidence because of CBS. Q6: Is the automatic gear of Dio convenient for you? Answer: The automatic gear of DIO is very convenient for me because it's not complicated like the regular bikes. Q7: How Honda Dio is contributing to your daily life? Answer:I am loving the contribution of Honda Dio bike in my daily life in many ways. I use the bike mostly for my home to Office transportation. It takes less time to reach my destination and I can save time as well as spend more time with my family. Overall Honda DIO has reduced my daily transportation cost.
Published by Ashik Mahmud
You might also be interested in