Honda CBR150R Thailand Version BikeBD Test Ride Review
Published On 21-Dec-2017 04:35am , By Saleh
Honda CBR150R Thailand Version
Yes, it has been a little late! We were been much busy with many of the bikes and events. But surely not have forgotten the younger CBR150R that carries the CBR DNA of giant HONDA from the year 2010. Hence we had finished our test ride and observation on that machine. Accordingly here is our Honda CBR150R Thailand Version BikeBD Test Ride Review. Let's see what really comes with this soft-hearted silent assassin!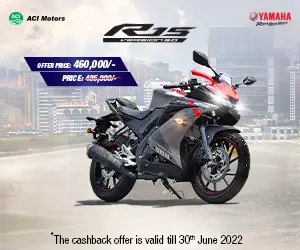 Honda CBR150R Thailand Version – Overview
The Honda CBR 150R born in the year 2010 in Thailand under the shade of AP Honda Limited and was also marketed by Astra Motor in Indonesia. The bike was developed following the shadow of the Honda CBR 1000RR. It also carried the quite same Honda CBR DNA therefore the features of that MotoGP grand racing model. Afterward from 2012, the bike marketed in many Asian countries and also in South Africa.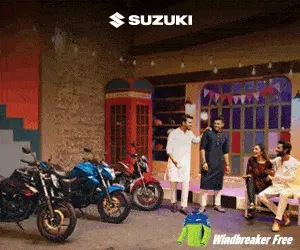 Till the year 2014, Indonesia also used that bread in their market. But in 2015 they started manufacturing their own model of Honda CBR150R. In sequence from 2016, they are marketing all-new Honda CBR150R which developed under the shadow of the newly released Honda CBR500R 2016 model.
Hence even being a little older version the Thailand version of Honda CBR150R is still popular in the market. It's due to successful track results, reliability, and durability. For this reason in Bangladesh, it's still fighting hard against all the rivals whereas acting as a true silent killer!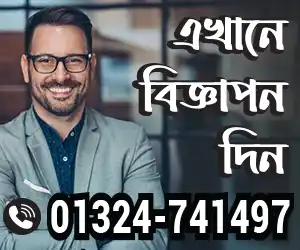 Honda CBR150R Thailand Version – Appearance
Coming to the looks and appearance the Honda CBR150R Thailand version is the top to bottom street sports bike. The bike marketed in India from the year 2012 and then it got available in Bangladesh in 2014. At that time only two different models of True Street racing premium bike were available in our market that is Honda CBR150R & Yamaha YZF-R15 V2.
The CBR150R Thai version is designed directly under the shadow of the Honda CBR1000RR we have mentioned in the overview. It's a full faired racing model with a single headlamp assembly along with a tiger eye pilot lamp. The side panel of the bike is also known as FireBlade as the aerodynamic plastic panel literary cuts the air with that ease and keeps the bike super stable even within the heavy crosswind. Hence no matter if the bike is at high speed or crossing the heavy vehicle on highways.
From the front, the bike looks quite like a wolf that ready to jump on its prey. With matching the front the side view also shows the elegance of a Leopard. The rearview is quite conventional with an old shape tail fender. But the split seat with a notchy grab rail somewhat covers the elegance of the CBR DNA. The metal fuel tank is iconic in shape as other models of CBR. The ODO panel is also a blend of round pit conventional analog rev counter with a digital speedometer. Overall even within the crowd of the latest released sports bikes still it looks gorgeous and you can't ignore its silent gravity.
Honda CBR150R Thailand – Wheel, Brake & Suspension
In the wheel, brake & suspension system, the Honda CBR150R Thailand version comes with a much capable setup. We didn't find any difference between the Indian & Thailand versions of the Thai model of CBR150R. Here nothing to mention as both the bike is the same but with some minor dissimilarities. Hence in our test mule the tire we found much grippe even with solid Street racing tires from IRC.
The Thailand version of CBR150R comes with an all-alloy cast aluminum rim with a tire size of 100mm in front and 130mm in the rear. Here both the brake is hydraulic disc brake with Nissin braking assembly. Again these features also match with the Indonesian Honda CBR150R.
In the suspension system, the front suspension is a telescopic hydraulic suspension that fitted in a regular direction. The rear one is mono but that is not with a linked-type mechanism like the Indonesian version of CBR150R. Here the rear suspension is directly connected with the rectangular steel swingarm. But in terms of shock-absorbing capability, it's just unbeatable.
Honda CBR150R Thailand – Younger Engine That Carries Pure CBR DNA
Coming to the engine feature of the Honda CBR150R Thailand model, it's already a tested machine. You know as its performance proved from a couple of years. It's true there are a few tweaking difference between the CBR150R those comes from India and Thailand. But truth is that both the engine is same.
The engine of this CBR150R is a solid over-square engine with a cylinder dimension of 63.5mm x 47.2mm and the compression ratio of 11.1:01. Here the engine followed the same CBR DNA as the grand model of CBR1000RR. Hence it's a high rev engine with over-square cylinder dimension and four valves with DOHC. The engine is also tuned like the predecessor that is focused like the track racing gear ratio.
Resulting this CBR150R engine is super smooth, silent and it featured for vibration free operation. Therefore due to track racing focus the gear ratio is somewhat focused like to support the street racing riding mode. According to this issue we experienced some feedback while we tested the bike within our test period. No worry as those disclosed bellow our next discussion head.
Honda CBR150R Thailand – Our Test Ride Experience
Talking about our test ride experience of Honda CBR150R Thailand version in a word is just COOL. Its full aerodynamic body design with True Street racing twin tube diamond frame is just awesome. It structured with premium balance and that nicely tackles even riding high speed in cross wind or even rushing beside a heavy vehicle on highway.
Controlling & Handling Experience
Due to body design, riding posture, handle bar and control levers position it allowed very comfortable riding even riding in sporty racing mode. We felt no hassle even riding in congested city traffic even being a sports bike. Truly it's not so small in dimension but feels pretty small. And due to that it was very easy to tackle in most of the situations on the road.
Braking & Suspension Experience
Coming to the braking and suspension the feedback we got that is really pleasant. The braking is really good enough. The bike stays in control even braking hard in the extreme situation. But with the experience of our test mule the brake pads quality was not up to the mark. Those are somewhat doesn't matched with our environment condition. Sometime those were creating so noise and also needed frequent of cleaning to avoid slippery. So the brake pads with Thai CBR150R are not good for our environment.
The suspension response is just amazing in this model of CBR150R. Both the front and rear suspension of this breed is super soft. You will literary feel sleepy while riding a Honda CBR150R Thailand model on highways. Even in the city or on the cracked roads it responds so softly. We really loved the shock absorber performance, we amazingly loving it.
But there is an issue! If you are not much known about these suspensions character you will definitely miss your confidence on extreme corners and in extreme or sudden situations. In such situations you may feel wobble or feel some what loosing of control of the bike due to suspension softness. But believe me it never goes out of control even in extreme situation. But it feels a soft wobble in sudden & extreme situations due to softer character of suspension, nothing else. Considering this issue the Indonesian CBR150R is quite rigid in suspension response and allows much more feeling of confidence.
Seating Arrangement & Touring
The seating position of the bike is completely racing followed. But truly it's not that aggressive like the latest imported sports bikes like GSX-R150 of R15 V3. Moreover the pillion riding arrangement is also very spacious and much comfortable. According to our observation this model of CBR150R featured with best pillion riding arrangement within the premium street sports category.
Another significant concern about this Honda CBR150R is its quite ok to ride it in long tours. Due to engine capacity limit and high price of the bike in our country we cannot use the touring focused or dual purpose bikes. Accordingly most of the situation its not possible for us to by different kind of bike for different purposes.
So we are commonly habituated to ride the same bike on every kind of terrain or in every purpose. So our street sports bike owners are habituated to make long trips or holiday trips with their regular street sports bike. In such case this Honda CBR150R can support better than other same segment bike considering the easy controlling behavior and seating arrangements. Moreover the rear double horn grab rails give extra support to handle the bike even with fastening the touring luggage.
Engine Performance & Gear Operation
Lastly coming to the engine response and gear operation of Honda CBR150R Thailand version, it just a powerful but soft hearted silent beast! The engine is damn powerful, super refined, smooth and operates so silent! The gear shifting system and clutch operation is also super smooth. It comes with high rev character. But truth is that it better tweaked focusing the street or track racing ride. So riding in high speed is very nice and responsive.
On counter its damn weak in low speed and low RPM operation. Below 5,000RPM it's just like a lazy pet cat. But when reaching over 5,000RPM with 3rd gear it just unleashes its damn wild character. It acts just like an awaking leopard that jumping so fast on its prey.
You know the lower capacity sports bikes are also designed for common city rides. So keeping this issue also in mind besides the racing character its gears synchronized in to two part. The first three gears serves to meet the common city riding purposes. And the rest of the three gears from 4th to 6th truly unleash the true CBR DNA.
Accordingly in city ride this machine performs quite sluggish than other similar segment bikes. Due to 3rd & 4rth gear ratio gap sometime the engine seems lazy or somewhat like loosing the power in the fluctuation of the engine RPM while riding in the city. Even in such situation you can't get much support pressing the clutch. So it needs very frequent of gear changing according to the speed.
From our test ride experience of available other premium bikes it seems no other bike has that lacking like this CBR150R. But on highway its literary acts ferocious and wild where you will not find any flaw of engine performance even with that gear segmentation issue.
Honda CBR150R Thailand – Results From BikeBD Test Ride
So guys we already have discussed every detail of CBR150R from our test ride experience with most comprehensive elaborations. But yes we can feel you have two more unavoidable questions on Honda CBR150R Thailand version. Before the answer we should say it's a damn faster and silent machine. Its really soft hearted but anytime can show its beast like wild face. And of-course it's the seven year older model than the available premium models in our market. But it's a true warrior!
Hence considering top speed issue you already know it's faster and can gain significant top speed. But in our top speed test we avoid counting the top speed which gains taking risks by holding the throttle for prolonged time and against the risky road environment. Accordingly we count the instant numbers which gained with putting standard effort.
Hence our top speed digit on this Honda CBR150R is 142kmph where you can avail 135kmph very easily on the road. But gaining over that it takes few more time. And yes it can clock more upper digits while ensuring the top notch condition of the bike.
In answer of your second most frequent question its mileage is on average 38kmpl. It's quite lower than the latest released premium bikes but this figure is very stable.
Honda CBR150R Thailand – Few Point To Be Noted
So readers we have already discussed all the related concerns of Honda CBR150R Thailand model. Before the wrap up of our today's test ride review here we have pointed out few more corners which should be noted for the clear assessment of the bike. Let's take a look on those.
Advancement in Honda CBR150R Thailand Version
It's an older model of Honda CBR150R but it tested and proved about its reliability & performance.
Seating, riding and controlling is damn good for most of the kind & ages of rider.
Braking safety and comfort ensuring level up to the mark.
Paint job, plastic panel and build quality up to the mark.
It's capable to support for long touring who habituated to make tours with street sports bike.
Flaws of Honda CBR150R Thailand Version
The bike is not so good or enjoyable to ride in the cities. It needs very frequent of gear change to keep the engine in healthy power.
The six speed gear box is not precisely synchronized in a raw. We felt it segmented into two part to support the city ride besides true street racing character.
The suspensions are super soft in character. Due to softer suspension, it feels wobble tackling extreme situations that may hamper the rider confidence. But again true is that, it never goes out of control.
The chain set is the only worst part of this bike. It extends in length in every 300km. Hence it better to replace with good quality chain.
The stock brake pads are also not also so good in quality. It makes so noise in operation.
It has no engine kill switch and also has no head light flashing switch which is really frustrating.
Being an older model it also has no gear indicator on ODO but the gadget looks elegant & smart.
Honda CBR150R Thailand Version Test Ride – Wrap Up
So reader after riding hard the Honda CBR150R Thailand version over 2500km here we have disclosed all of our findings on that bike. Hope you have enjoyed our detailed and comprehensive test ride review.
For your concern, we should inform you that we have tested both the Honda CBR150R from Thailand and Indonesia. Both of the bikes performed quite differently in many aspects. Hence the differences are significant but both the bike is capable.
Hope to discuss those in detail under different discussion heading. But before ending we should assure you as no worry if you wish to choose this bike to buy it will definitely not disappoint you. You will definitely fall in love with how it silently kills the track!
So riders thank you all for your patient company with our Honda CBR150R Thailand Version BikeBD Test Ride Review. Hence feel free to share your experience, thought, or arguments on our review. Therefore stay connected with us for upcoming news, review, and twist considering the moto life of Bangladesh. Special thanks to Race Accessories for being an accessories partner for this test ride review.
Thank you all. For further updates keep visiting our website and subscribe to our BikeBD Youtube channel, and also eye on our BikeBD Facebook Fanpage. To see the details of Honda Bike prices in Bangladesh and the Honda showroom addresses near you visit BikeBD.Com.
You might also be interested in