Honda CB150R Streetfire VS Suzuki GSX-S150 Comparison Review
Published On 03-Dec-2017 10:10am , By Saleh
In premium motorcycle segment in Bangladesh there are some awesome machines currently available in Bangladesh.
Among them Honda CB150R Streetfire & Suzuki GSX-S150 are now in position of hard competition. Both the machine featured premium hence the rivalry is on peak position between them.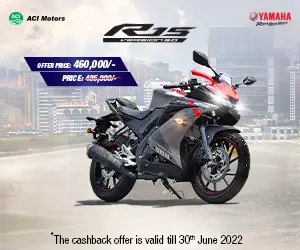 Therefore here is our Honda CB150R Streetfire VS Suzuki GSX-S150 comparison review. Let's try to help the buyers in detail to match machine according to their requirements.
Honda CB150R Streetfire VS Suzuki GSX-S150 Comparison Review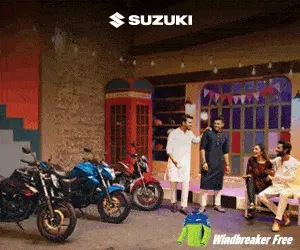 Honda CB150R Streetfire VS Suzuki GSX-S150 Overview
Honda CB150R Streetfire is the true street naked bike from Honda, Indonesia. The Streetfire series first time revealed in Indonesia on 2012 and on 2015 Honda released all new updated model of the bike. Afterward it became available in our land just from June, 2016.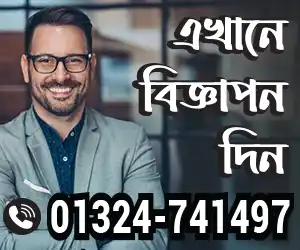 The machine basically is developed as premium street commuting bike but designed with awesome sporty features. Here the design somewhat is a blend of commuter and street sports bike.
So you can use it for your daily events but of-course will get the premium sporty feel through the look and performance.
On reverse the Suzuki GSX-S150 is a brand new release from Suzuki, Indonesia. The bike released in Indonesia on November 2016 at Indonesia Motorcycle Show, Jakarta. Afterward from May 2017 the bike becomes available in our market.
The GSX-S150 is aggressive naked street bike from Suzuki. The bike carries the same engine and frame of Suzuki GSX-R150 but dimension is different due to design and other features.
The machine solely designed for hard core street sports which places the GSX-S150 in position that some thing far more than a commuter.
Honda CB150R Streetfire VS Suzuki GSX-S150 Face Of Rivalry
Coming to the looks and design of Honda CB150R Streetfire VS Suzuki GSX-S150 both the bike is naked street machine. The CB150R Streetfire is designed with the look of true street fighter.
It's designed sharp like a razor from top to bottom. It's a street macho machine but nicely featured to meet all the requirement of a commuter.
I see the machine has designed focusing all age of riders. Therefore its smart design undoubtedly will fit any kind of users. In addition modern features like bikini cowling, dented fuel tank, sporty exhaust, sharp LED headlamp & tail lamp etc have enhanced its gorgeous looks and appearance.
On counter side the Suzuki GSX-S150 is a most aggressive designed naked bike. Its design is more focused to street sports and quite ignored the commuting features.
It designed somewhat with robotic theme where the LED headlamp with wide DRL it looks quite like alien in the dark.
Moreover the bikini cowling with dented fuel tank along with high raised split pillion seat gave it the attitude of always ready to fight. Hence to be frank the bike designed only focusing the street sporting and of-course targeting the young age riders only.
Honda CB150R Streetfire VS Suzuki GSX-S150 Wheel, Brake & Suspension
In terms of wheel, brake & suspension of Honda CB150R Streetfire VS Suzuki GSX-S150 both the bike comes with latest features.
Here the Honda Streetfire is little in advanced position as the front tire is wider than the GSX-S150. It comes with all alloy rim with tubeless tires which are 100mm in front and 130mm wider in rear.
The brakes of both wheels are hydraulic disk type with NISSIN braking assembly. Here the front suspension of Streetfire is telescopic type and rear is mono with pro-link assembly.
On counter Suzuki GSX-S150 also comes with all alloy rim with tubeless tires. The tires are 90mm in front and 130mm in rear, hence the front tire is narrower than the streetfire.
Again GSX-S150 comes with hydraulic disk braking on both wheel but rear disk size is very small in comparison with Honda Streetfire.
In terms of suspension system we found no mentionable difference in GSX-S150.It also comes with telescopic fork suspension in front and rear one is linked mono type.
Honda CB150R Streetfire VS Suzuki GSX-S150 Riding & Controlling Feature
We have mentioned both the bike Honda CB150R Streetfire VS Suzuki GSX-S150 are naked street sports bike. But in real their design and user focus is different for sure.
Here Honda CB150R Streetfire is commuter focused premium sports machine. But the Suzuki GSX-S150 focused on young riders need. So the riding & controlling feature of the bikes are different.
Here Honda Streetfire comes with single piece handlebar that positioned in semi sporty upright position. The seating posture of Streetfire also arranged for semi sporty upright riding. Hence riding a Streetfire even for long time is very easy, comfortable and pleasant.
Moreover the comfortable single piece seat along with double horn grab rail allows comfortable ride even for heavy pillions. To support that easy & comfortable ride Streetfire brake, suspension and aerodynamics also performs best even in high speed riding.
On the other side Suzuki GSX-S150 is very much focused with street fighting attitude. In core it has less commuting feature but has the hard core attitude of road rushing.
Here the handle bar, riding position and seating also quite same like Streetfire. But it's more aggressive than Streetfire.
Basically it's a single rider focused bike as the comfortable seating for pillion is somewhat ignore here. The seat is split where rider seating is in little aggressive posture and pillion seat is a tiny part.
The small pillion seat is literary not suitable for sitting a pillion. Over more riding with pillion in high speed it somewhat is not safe for everyone. Here again the braking and suspension system is nice and safe only for solo riding.
Honda CB150R Streetfire VS Suzuki GSX-S150 Specification Comparison
As both the bike in Honda CB150R Streetfire VS Suzuki GSX-S150 is premium segment bike so they have some premium features. Both the bike is capable with technology and capability.
jBefore the discussion on the power and performance of the bikes here is the specification comparison table of the both bike. For your clearer assessment please take a look on that comparison table
Honda CB150R Streetfire VS Suzuki GSX-S150 Engine & Capability
In terms of power and performance both the bike in Honda CB150R Streetfire VS Suzuki GSX-S150 has some significant capability. Here both the bikes engine designed with quite same features but of-course their performance rating is not same.
Here both the engine is single cylinder, four stroke, liquid cooled and fuel injected engine. Both the engine comes with four valve with DOHC and six speed gear box.
Both the bikes engine compression ratio is also quite same but power & torque rating is significantly different.
Here Honda CB150R Streetfire power is 16.9PS and torque is 13.8NM where Suzuki GSX-S150 power is 19.17PS torque is 14.0NM. So you can see in terms of power and torque rating GSX-S150 is in advance position.
But here is a twist that is Streetfire's square engine tuned for comfortable city commuting with maximum fuel efficiency. Hence the first three gear ratio is little tight and it unleashes its speedy attitude after that.
And the acceleration is constant in all RPM where due to gear arrangement & aerodynamic design it also can touch significant top speed which something beyond the power rating.
On counter side Suzuki over square engine is very smooth in all RPM operation. But in congested and tight traffic situation commuting with GSX-S150 can feel little lag. Again on highways it can show its true performance as its performance unleashed at higher RPM.
Again here the back lag is its design. Here the tank cowling are widened like wings that tackles huge air pressure and somewhat becomes unstable in high speed ride.
And that also is the reason of not clocking significant top speed even being light weighted machine. Moreover baking in high speed with GSX-S150 is not ground breaking due to very light weigh & aggressive naked design.
Honda CB150R Streetfire VS Suzuki GSX-S150 Verdict
So readers, within our discussion of Honda CB150R Streetfire VS Suzuki GSX-S150 you are already known about both bikes capability and weaknesses. Here both the bike is damn good looking and capable in performance. But interesting thing is the customer focus is quite different. So it's become quite easy for the buyers to choose right bike from here according their requirements.
Hence not extending more here is the last clue to support your choice among Honda CB150R Streetfire VS Suzuki GSX-S150. If you a rider who is very much involve with daily life events and need a true all purpose premium machine then Honda CB150R Streetfire is the right machine for you.
Again Suzuki GSX-S150 is for them who love to ride hard & solo. And for them who is very much affectionate of standing alone with attitude and style. Hence GSX-S150 will allow fun, attitude and walk alone identity.
So readers that's all about our Honda CB150R Streetfire VS Suzuki GSX-S150 comparison review. Hope you have enjoyed our comparative discussion on those nice featured bikes. Hence feel free to share your assessments and stay connected with us. Therefore thanks for your involvement with us.
FAQ- Frequently Ask Question:
1. Which is the latest bike of Honda In Bangladesh?
Ans- Honda Has many awesome bikes in our Bangladesh and also these bikes are so much popular for their built quality and performance. Recently they launch "The New Honda CB Shine SP" & "Honda CBR 150R ABS".
2. What is the price of Honda bike In Bangladesh?
Ans- There are many bikes and scooters of Honda In our country. The price of the bikes and scooter is different from each other. We already have an article and a page about all the Honda motorcycles and scooters price. The Article is "Honda Bike Price In BD".
3. Which is the best fuel efficiency bike from Honda?
Ans- First of all we know there are 80-160cc Honda bikes in our country. So if I say that 80cc is the best fuel efficiency bikes in Honda but on condition of looks and design the 80cc is not good enough for this modern age. So by thinking all circumstance I would say that "Honda CB Trigger" is the best fuel efficiency bikes in Honda.
Useful Article You May Like:
Read By Category:
You might also be interested in