Honda CB150R ExMotion Feature Review
Published On 26-Oct-2017 10:36am , By Saleh
The Honda CB150R ExMotion is the latest craze that just has launched in Thailand few weeks ago(Source). After displaying the concept model at Bangkok Motor Show 2017 limited quantity bike is now available at the showrooms.
Luckily few of the machines also going to be available in our land very soon. Accordingly our bike enthusiasts are excited so much about that café racer looked street naked bike. Hence in support here is our Honda CB150R ExMotion Feature Review. Let's learn in detail about that gorgeous new release.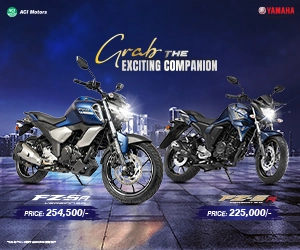 Honda 150SS Racer Concept In Bangkok Motor Show 2017
The Honda Motorcycle Thailand (A.P. Honda)(Source) first time has showcased Honda 150SS Racer as concept model on Bangkok Motor Show 2017. The 150SS was somewhat designed in sequence or shadow of Honda MSX125 which is also known as Honda GROM.
The concept model Honda 150SS Racer was uniquely designed all new model. It designed like classic Café Racer but adopted with most updated and latest features. Hence 150SS Racer is something more than a café racer as it followed the Sci-Fi theme on over all body design and features.
Therefore the bike enthusiasts were in confusion whether it will be launched in market or it just a concept. Whatsoever there was no way of disappointment as the model was very near of commercial production as A. P. Honda announced. Finally the result is the new Honda CB150R ExMotion is now on the road.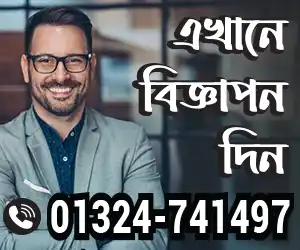 Honda CB150R ExMotion In Brief
After showcasing the concept model Honda 150SS Racer in Bangkok Motor Show 2017 Honda released the Honda CB150R ExMotion. ExMotion is the commercial release of 150SS Racer. Hence few modification and realistic change came in the production version.
Here one thing is sure as nothing cut off for the commercial production and it featured same like the concept. The only thing they used all new alloy wheel rim and rear seat which was not realistic while it showcased in Bangkok Motor Show 2017.
Also Read: Honda CBR150R Indonesia 2016 Test Ride Review
Another most major thing is the engine hired in the 150SS Racer from old Honda CBR150R. But in ExMotion it got all new engine. Honda Motorcycle Thailand mentioned as that engine block has never been used in any other bike previously. So the Honda CB150R ExMotion is all new machine from Honda.
Honda CB150R ExMotion Looks & Design
The new Honda CB150R ExMotion is a damn gorgeous looking solid street naked bike. The bike is designed completely under the theme of café racer but it more modern feature oriented. The new frame along with sports swing arm, muscled body panel, full digital instrument panel, true naked street fighter attitude made the ExMotion something more than a café racer.
Here the most attractive part of the bike is naked front view. The sparkling headlamp with the naked ODO panel with solid upright handlebar gave it's a true street macho look.
The headlamp is conventional round pit but gorgeous thing is it segmented into to part with all LED light fittings. The upper half is for high beam and lower half for low. There also two LED line of DRL curved at top and bottom line of the round head lamp assembly. Here the turning indicators with tail lamps are also LED type.
The second most attractive thing is its side view. It's a true street naked macho machine. The seating arrangement is compact and nicely matched with dented muscled fuel tank. The tank panel also enhanced with two bikini panel which gives support the large cooling radiator.
The engine got a under belly cowling where the under belly exhaust is just awesome. It is short but it has a visible gorgeous matted chrome face. Moreover with absolute naked rear wheel with bikini tire-fender altogether gives the ExMotion a Sci-fi look which is damn eye catching and truly gorgeous.
Honda CB150R ExMotion – Wheel, Brake & Suspension System
New neo style modern café racer Honda CB150R ExMotion comes with all new wheel, brake & suspension system. The wheels of ExMotion are ten spoke all alloy rim with wider front & rear tires. Here the front tire is 110mm & rear one is 150mm wider which is very uncommon in the 150cc motorcycle segment.
Coming to the braking system both the wheel of ExMotion fitted with hydraulic disk braking system. Here front disk is 296mm which is really impressive in terms of its category and the rear disk is 220mm in diameter.
Here the braking assembly is hired from NISSIN on both wheels. And more impressively the front braking system is equipped with four pot clipper assembly. Moreover there is ABS & G-Sensor as an option with the standard version. So you can see in braking system Honda CB150R ExMotion adopted much advanced feature.
In terms of suspension system the ExMotion also adopted updated suspension. Here front suspension is 41mm upside down (USD) telescopic fork type which is really rear in lower capacity bike of Honda. Whatsoever here the rear suspension is swing arm attached mono suspension. So Honda didn't keep any corner to question its suspension system.
Honda CB150R ExMotion – Seating & Controlling
The seating position of ExMotion is sporty upright. As a café racer its riding is neither aggressive nor full upright but position is quite sporty and comfortable. The handle bar is a single piece pipe handle positioned in upright. In addition the seating & foot peg is positioned for very comfortable ride. This position is really suitable for both city and also stressful long ride.
The seat of ExMotion is very compact but of-course it designed with spacious and comfortable arrangement both for rider & pillion. The seat is split type where the rider seating is carved for better controllability and the pillion seat is flat & straight.
In terms of controlling café racers are constructed for easy & premium controlling. The ExMotion is a 123kg light weighted full naked bike. The 795mm of lower saddle height along with light weight allowed the bike for superb controlling both in city and highways.
But again there is a lack of a back support for the pillion though there are two grab notch under the seat. As a café racer Honda completely cut off its butt just after the pillion seat.
Honda CB150R ExMotion - Specification
After showcasing the Honda 150SS racer in Bangkok Motor Show 2017 there was huge rumor about the specification of the production version of the bike. Even after launching the production version ExMotion Honda still hasn't revealed the engine power figure, they kept it secrete. But here is the rest of the officially disclosed specification of new Honda CB150R ExMotion. Please have a look.
Specification
Honda CB150R ExMotion
Engine
Single Cylinder, Four Stroke, Liquid Cooled, DOHC 4-Valve Engine
Displacement
149cc
Bore x Stroke
57.3mm x 57.8mm
Compression Ratio
11.3:1
Maximum Power
Not Revealed
Maximum Torque
Not Revealed
Fuel Supply
PGM-FI Electronic Injection
Ignition
Electronic
Starting Method
Electric Start
Clutch Type
Wet, multiple-disc
Lubrication
Wet Sump
Transmission
6-speed
Dimension
Frame Type
Diamond Frame
Dimension (LxWxH)
1,973mm x 822mm x 1,053mm
Wheelbase
1,296 mm
Ground Clearance
139 mm
Saddle Height
795 mm
Weight
123kg
Fuel Capacity
8.5 Liters
Engine Oil
1.3 Liters
Wheel, Brake & Suspension
Suspension (Front/Rear)
41mm Telescopic USD Fork / Mono Shock Absorber
Brake system (Front/Rear)
296mm Disk / 220mm Disk ABS System & G-Sensor Optional
Tire size (Front / Rear)
Front: 110/70 - 17M Rear: 150/60 - 17M


Battery
12V
Head lamp
All LED
Speedometer
Full Digital
*All the specifications are subject to change upon company rules, policy, offer & promotion. BikeBD is not liable for the changes.
Honda CB150R ExMotion – Engine Feature
The concept model Honda 150SS showcased at Bangkok Motor Show 2017 with the old engine of Honda CBR150R. Hence that time enthusiast's concentration wasn't on the engine and its specification. But when the production version therefore CB150R EXMotion launched in market then people got it's an all new engine fitted with new ExMotion.
According to A.P. Honda this engine block has never been used in any of the Honda bike previously. And more importantly this engine cylinder dimension doesn't match with existing sports model of CBR150R.
Here the cylinder dimension completely different and its quite square engine. Even the stroke also doesn't matches. Hence no way of matching the connecting rod and other related major parts. So this ExMotion got all new engine.
We are really surprised as Honda still hasn't revealed the engine power and torque rating. But there is a rumor as that engine power can be around 20PS! So whatever the reason we expect there positivism is hidden. Not to be disappointed but there are some clue for being the engine powerful.
This square engine with significant compression ratio of 11.3:1 clearly shows the capability of the engine. And one thing is very much sure with capable wheel, braking system and suspension system Honda will never release a low powered engine with their new bike. Hence we are positive and hope for the test ride after releasing that machine in our land.
Honda CB150R ExMotion - Features
So guys we already have given you a picture of the new machine Honda CB150R ExMotion. Before wrapping up here we have arranged the features of the bike with bullets. To get the bikes image more clearly you can take a look on the features. Let's take a look.
It's a 123kg very light waited full naked sports bike.
We are expecting a very powerful engine in ExMotion.
The engine is a DOHC, 4-Valve, water cooled square engine with PGM-FI.
EURO-6 Standard compliance ensures minimum emission and maximum possible power output and mileage.
Capable NISSIN disk braking system with wider diameter brake disks.
41mm USD suspension system in front and mono suspension in rear.
Optional ABS Safe Braking Enhancement and G-Sensor for better stability and road safety.
New design of frame and sports swing arm.
All LED lights adopted in head light, tail light and indicators.
Full digital multifunctional instrument panel.
Overall it's a modern design very good looking street naked bike.
So riders, that was our full sketch on Honda Cb150R ExMotion. Hope we could give you're a clearer picture of the bike. If you have any further query on Honda CB150R ExMotion Feature Review then please let us know. Therefore stay connected with us for latest updates. Lastly thank you all for staying with us. For further updates keep visiting our website and subscribe to our BikeBD Youtube channel, and also eye on our BikeBD Facebook Fanpage. To see the details of Honda Bike prices in Bangladesh and the Honda showroom addresses near you visit BikeBD.Com.
Useful Article You May Like:
Read By Category:
You might also be interested in