Honda CB Shine Review: Successful Commuter From Honda?
Last updated on 09-Oct-2023 , By Saleh
Few days ago we have published a comparison review between Hero Glamour and Honda CB Shine. In response some of you asked for the test ride review of those machines. As we still haven't managed to get any of them for the test ride so here is the Honda CB Shine Visual Review for your consolation. Wish you might get at least the visual image of that bike. So let's get the details.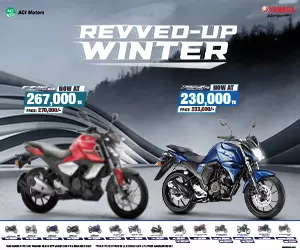 Honda CB Shine Visual Image
Visually Honda CB Shine is the very good looking and decent package. It easily matches with the personality of any kind of rider or user. No matter what is your age or your profession as it will surely match with you nicely. You will really love to ride on the bike as it's a very good looking commuter.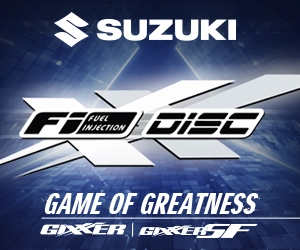 Here in briefing of the exteriors of Honda CB Shine we can say as it comes with overall a sweet candy like body shape. It designed with nice color work with matched graphics. The metal and plastic parts are also made ensuring good quality.
The Honda CB Shine comes with metal fuel tank, plastic made side panel, rear panel and mudguards. The headlamp and tail lamps are very good designed and it looks pretty. The seat is quite large and comfortable which nicely matches with overall body shape. You can happily ride with your kids or any type of pillions on this bike.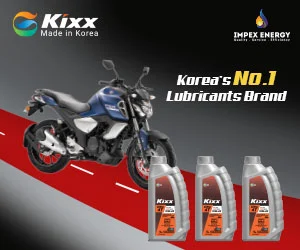 Honda CB Shine Supporting Features
The honda CB Shine comes with some nice supporting features. The bike has a nice shape of grab rail to give support to the pillion. For the female pillions the CB Shine has integrated Sharee Guard. The Sharee Guard is very strong. It fenced with plastic muffler to enhance the safety from the spinning rear wheel. Moreover there is large foot rest attached with the Sharee Guard along with regular pillion footrest. This feature ensures for more comfort and safety for the female pillions.
Also Read: Honda Spring CashBack Offer 2020 | BikeBD
In Honda CB Shine the chain cover is boxed in metal cover. It ensures cleanliness and safety in any kind of terrain and weather. Here in CB Shine the gear lever has both front and rear arm for the easy operation of gears. The foot rests are also well made and covered with gripped rubber.
Both the mudguards of the Honda CB Shine are plastic made. Both the mud guards are large enough to protect the rider and the bike in dirty and rainy situations.
Honda CB Shine Tire, Brake and Control Panel
Honda CB Shine comes with good quality suspension both on front and rear wheel. The front suspension is regular telescopic and the rear set is spring loaded regular hydraulic type.
We still officially have not tested the bike with our extensive testing schedule. But unofficially we have ridden the bike for few kilometers. The suspensions work very nice. Both the brake of this commuter also serves good.
Here the front wheel comes with disk brake and rear brake is drum type. The wheels of Honda CB Shine come with alloy rim with tubeless tires. The tires are also with very good grip.
On the other part the ODO console of the bike constructed with dual round pit construction. The disappointing thing is that the odo is all analog and there is no rev counter. You will find here only speedometer, Odo, fuel gauge and lighting indicators.
The handlebar position of Honda CB Shine is upright and that is perfect for a good commuter. The handlebars are fully equipped with regular control switches. Again disappointing thing is that it has no engine kill switch and the headlamp is AC operated.
Honda CB Shine Engine and Specifications
Honda CB Shine is a 125cc commuter. It purely designed for daily commuting ensuring power and fuel efficiency. As per the user feedback it's really a quality machine within its category. Before discussing more lets take look on the Honda CB Shine Specification table and here is that.
Specification
Honda CB Shine
Engine
Air cooled, 4 Stroke single cylinder, SI engine
Displacement
124.7 cc
Bore x Stroke
52.4mm x 57.8mm
Compression Ratio
9.2:1
Valve System
2 Valve
Alignment
Vertical
Maximum Power
7.88 KW (10.57BHP) @ 7500RPM
Maximum Torque
10.30 NM @ 5500RPM
Fuel Supply
Carburetor
Ignition
Not Found
Starting Method
Kick / Self Start
Air Filter Type
Dry, Paper Pleated Type
Transmission
4 Speed, Pattern 1-N-2-3-4
Clutch
Multiplate Wet


Frame Type
Diamond
Dimension (LxWxH)
2012mm x 762mm x 1090mm
Wheel Base
1266mm
Ground Clearance
157mm
Saddle Height
Not Found
Kerb Weight
123 Kg
Fuel Capacity:
10.5 Liters


Suspension (Front/Rear)
Telescopic hydraulic shock absorbers / Spring loaded hydraulic type
Brake system (Front/Rear)
Front Drum 130mm/Disc 240mm; Rear Drum 130mm
Tire size (Front / Rear)
Front 80/100-18; Rear 80/100-18; Both Tubeless


Battery
12V-3 Ah, MF battery
Head lamp
12V-35W/35W - Halogen bulb (Multi Reflector Type)
Speedometer
Dual pit analog speedometer

Honda CB Shine Engine Features
So readers, after the detailed specification data of the bike you can see the Honda CB Shine engine featured with some good figures. The vertical aligned four-stroke air-cooled engine comes with decent compression ratio of 9.2:1. This engine can produce nice figure of torque and power. It also ensures good figure of fuel efficiency.
As per Honda this Superior Optimax Engine designed with HET (Honda Eco Technology). This HET feature ensures superb mileage in blend of decent power. So you can see Honda CB Shine is one step forward in competition of other 125cc commuters.
For your more comfort the engine of Honda CB Shine can be ignited both with kicker and self starter. So you have no hassle for starting the bike in crowded city traffic. Moreover the viscous air filter and MF battery gives you less hassle of maintenance considering other bike in the market.
So dear readers, now here we are to wrap-up. We think you may have gotten a clearer image herewith our Honda CB Shine Visual Review. Very recently we got the Honda Wave Alpha for the test ride from Honda. We wish to come here soon with Honda CB Shine test ride review after the test ride of that machine. Till then stay connected with us. And please don't forget to ask for your requirements through our site, FB page and group. Thank you all.
You might also be interested in