Honda CB Hornet 160R CBS 10,000 KM User Review - Nazmus Shakib
Published On 02-Apr-2020 09:30am , By Raihan Opu
I'm Nazmus Shakib and studying Electrical and Electronic Engineering at American International University-Bangladesh (AIUB). I live in Mirpur. Currently, I'm riding a Honda CB Hornet 160R CBS bike. Today I will share with you some of my experiences with this bike.
Honda CB Hornet 160R CBS 10,000 KM User Review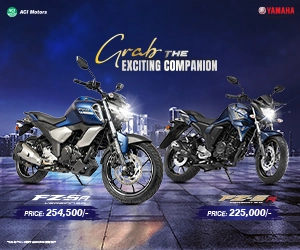 Interested in the two-wheeler from an early age of my life, when I was a young boy, I used to ride around on bicycles. Now I ride my bike, and the difference is so much. I have driven a maximum of 236 km a day on the Dhaka-Mymensingh Highway. I thought it would be a lot easier to have a bike. When I had no bike, I used to look at any bike going through the neighborhood. Even if a bike was yet to pass, and the model of the bike wasn't visible, I could tell what that bike was by hearing the sound. When I crossed the boundaries of college and set foot in the university, the main obstacle behind buying a bike was that the "age" no longer existed. But I still could not ride a bike, so it would have been very tense if I buy a bike and run it right? I just couldn't buy and destroy a new bike, could I?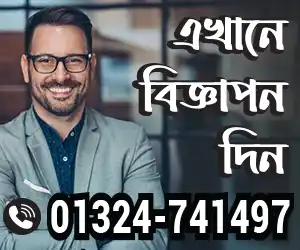 Though I learned the combination of clutch and accelerator by an 80cc bike, I couldn't find a good place to learn bike riding properly. So, I decided to buy a new bike, and learn on my own. The budget was fixed at 2 lacs, and I was looking for a bike to buy. At the moment, there are many bikes in Bangladesh within a budget of 2.5 lacs. My demand in the bike was good braking, stylish looks, good comfort, and good mileage.
Honda CB Hornet 160R Test Ride Review By Team BikeBD
In addition to the occasional tours, Better Mileage and Comfort were very important to me in coming to Varsity daily and doing all the necessary work. Considering all of this, to me the Honda CB Hornet 160R CBS version seems to be a tough competitor to any bike in this segment. In the meantime, it was a good time to see the Honda CB Hornet 160R CBS face-to-face at the "5th Dhaka Bike Show 2019". At that time I could not dare to give the test ride, because I could not ride a bike properly and did not have a driving license. I was there to see the bike face to face.
On April 27 the year 2019, I took a decision. I will bring the Honda CB Hornet 160R CBS version to my home as the first motorbike in my life. Located in Kazipara, Mirpur, was Honda's official dealer "Karim Motors". I bought the Honda CB Hornet 160R CBS Edition for two lakhs One thousand Eight hundred Taka. I still couldn't ride a bike, so my friend Asif rode the bike to my house. But getting a new bike, the dream of a long time, and leaving it behind, was impossible. In that afternoon, I got out on my bike. I still only onew the basics of bike riding. When I was walking around with my hands on the accelerator, and the bikes were moving Smoothly, it made a sound, this memory still vibrates a year later.
For the first time of taking fuel, the bike was shutting down repeatedly because the clutch and accelerator combination was not properly recovered. I jammed a huge jam behind, and I apologized to everyone who was behind me that day. From Mirpur-14 to Mirpur-1, I took about two hours to come back with fuel.
My bike is going to be 1 year old, and in this 1 year, I crossed 10,000 km with the CB Hornet. Along with several highway rides, I have driven on the busy roads of Dhaka. Immediately after buying the bike, a respected elder brother, Feroz Mehdi, took care of the bike with the help, such as spark plug cleaning, timing chain cleaning, air filter cleaning, which have helped me a lot in this long journey.
Honda CB Hornet and CBS version specification: The bike has a 162.7 cc four-stroke air-cooled single-cylinder engine, capable of generating 15.1 horsepower and 14.76-newton meter of torque. At the same time, the engine is covered by HET (Honda Eco Technology). There is a 5-speed gearbox in it, and the tubeless tyre from the MRF brand. The front 100 section and the rear 140 section tyres was really good. In the CBS version, the rear brake is a 220-millimeter disc and the front is a 276-millimeter disc brake. The LED taillights have X-Shape, which makes the bike look a lot more aggressive. A telescopic suspension is used in front and a mono-shock suspension is used at the back. A fully digital speedometer is used and it shows speed, fuel state, rpm count, odometers, and etc.
Things I changed in 10,000 kilometers:
Air filter
Spark plug
Changed the headlight and installed the LED headlight.
Engine lubricant
Bangladesh Honda Pvt Ltd told me to receive 4 free services within 10,000 km, so, I have already received 4 free services, each from the Honda official dealer. I am quite satisfied with each service. Every time I talk about any minor problem, they have solved every problem immediately.
Engine oil: Speaking of engine lubricants, initially, I used Honda's own Mineral 10w30 grade engine oil. After that, I started using the Repsol Full Synthetic 10w30. I used it for 2500 km.
Mileage: In the busy roads of Dhaka, I get 37-38 km per liter mileage in the jam and 42-43 km per liter mileage on the highway, something I am satisfied with. Although I did not get good mileage at the beginning, after the second service the mileage increased. So I would say that if there are any issues related to mileage, it will be wise to solve it with timely service.
Modification: Since my bike's color registration certificate is "gray color," I am easily using the orange color sticker instead of the "striking green" sticker. I also changed the handlebar, I fitted the handlebar of the "Yamaha FZS" bike, which is giving much better confidence at the cornering.
Top Speed: The roads in Dhaka are not suitable for bike rides at top speed, but they are very dangerous. I am a very quiet rider, so did not check the top speed on the roads of Dhaka. In the highway, I got a top speed of 121 KMPH, though I think it is possible to get more speed. However, the stability of the Hornet at high speed is fascinating to me. At the same time, the CBS braking system has given enough confidence in the braking.
Hornet CBS version 5 bad aspects:
The chain sound is pretty annoying.
The plastic body could have been a bit stronger.
The speed gain is a bit slower than any other bike in this segment.
Engine sound demands a bit of improvement.
The gearbox demands some upgrades.
5 good aspects of the Hornet CBS version:
Muscular look and configurable seating position.
Better mileage and high-speed stability.
The outstanding performance of the CBS Brake certainly deserves praise.
With the thicker rear tire, high speed, low speed, and slippery roads will never shake the confidence.
The bike's turning radius looks perfect for riding in the city.
I'm going to share a long ride experience. Hornet CBS 160R covers Dhaka-Srimangal-Sylhet-Dhaka 771 kilometer two-day long tour. It was one of the best experiences in my life. On that tour, through the tea garden, the Honda CB Hornet 160R CBS passed a long rocky sandy road. I am very happy with the great response of the Hornet to all types of roads. Finally, for beginners, of course, the bike can be a full-blown package for all ages and all types of riders. That's what tells me with my experience of crossing 10,000 km. Happy Biking. Ride safe.
To see the details Honda Bike price in Bangladesh and Honda showroom near you visit BikeBD.Com. Stay with us for more update motorcycle news.
Written by: Nazmus Shakib
Creating a value of life isn't easy. But creating life valuable is easy. So I tried to creating value and make an impact. I like to work in a team that is cooperative and helpful. I like to share my knowledge and skills for the betterment of the company. Always find out the opportunities and use in a proper way.
You might also be interested in