Honda Cashback offer For The Students And Government Employee!
Published On 05-Sep-2019 09:10am , By Raihan Opu
Honda is one of the most popular motorcycle company all over the world, and the quality and performance of their bikes are as awesome as always (Source). Now they are giving "Honda Cashback offer" for students and government employee.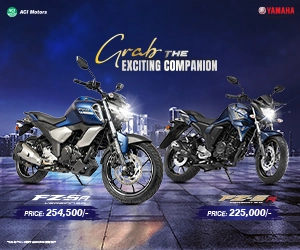 Bangladesh Honda Private Limited (BHL) announced a cashback offer which is, "CB Hornet 160R Cash Back Offer" from September 3, 2019, for a limited time.
In this offer BHL giving Cashback on Honda CB Hornet 160R. Honda is giving Standard BDT. 11,000 & Deluxe BDT 5,000 cashback on hornet, without this BHL, also giving additional 2,000 BDT cashback for the students and government employee.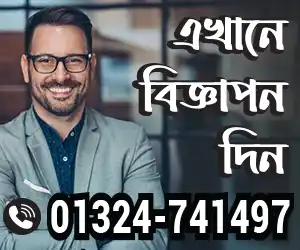 Every customer is eligible to participate in the monthly lucky draw to win a brand new Honda CB Hornet 160R.
Honda CB Hornet 160R, one of the popular motorcycle in 165cc naked street sports bike segment, Right now there are more than 20,000 units of hornet rocking on the road since February 2018 after launching. In this 2019 year in the 5th Dhaka Bike Show BHL officially launched CBS version of Honda CB Hornet. For the Students:
With the aim of "Study more by saving travel time" Bangladesh Honda Private Limited giving an offer for the students of colleges, universities, Technical vocation institutes, Medical Colleges, and Madrasah, etc.
They are giving an additional 2,000 BDT discount with every purchase on CB Hornet. To the grave, this offer students must be aged about 18 years and submitting his/her authentic photocopy of the academic ID card along with National Id card.
For Govt. Employees and service holders: "Salute to our forces & govt. service holders" with this slogan BHL giving cashback for our respected armed forces, police, govt. employees (except Autonomous Body). Honda giving additional 2,000 BDT cashback on every purchase of CB Hornet. To know the eligible person who can get this opportunity please click here. Honda now making a new revolution by giving this kind of Honda Cashback offer and In my opinion, every company should give this kind of offer. Thank you all.
Creating a value of life isn't easy. But creating life valuable is easy. So I tried to creating value and make an impact. I like to work in a team that is cooperative and helpful. I like to share my knowledge and skills for the betterment of the company. Always find out the opportunities and use in a proper way.
You might also be interested in