Honda Bangladesh Launching Soon Honda Wave Alpha
Published On 03-Apr-2015 02:08pm , By Shuvo
Honda Bangladesh Private Limited has been quite for some time, over the past 6 months I have seen more Honda 'CB TRIGGER" which we voted as the best motorcycle in the 150cc category last year then new Bajaj Pulsar, which is the mostly sold 150cc bike in the market. This time around they have woken up and very soon Honda are planning to launch brand new ' Honda Wave Alpha ' in Bangladesh.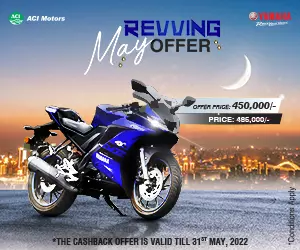 Wave Alpha is a 'cub' bike, very much the design inspired from Honda Cub 50, which is one of the most iconic bike in the world and the mostly sold motorcycle in the whole universe. Wave Alpha is very popular in countries like Thailand and Vietnam, & very soon Honda Bangladesh Private LTD will manufacture this motorcycle in Bangladesh.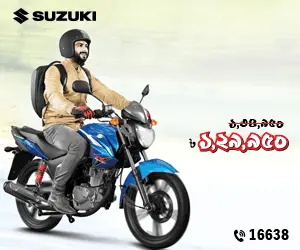 The new Cub will featured a 100cc 4 stroke engine with advance EVAPU system which according to Honda engineers will help to increase the fuel efficiency, they believe that the riders will get a fuel mileage of 80 km/L. The bike ensures stable operation mode and durability on all road conditions. With unsurpassed carburetor the engine of the Wave does meet with Euro 2 emissions.
The new bike is a harmonious combination between modern lines and vivid colours, attracting everyone so that they stare at the bike on the road. The bike features halogen headlights with the ability of multi-dimensional reflection.
The fuel tank is equipped with evaporative control system, which minimizes the spread of petrol vapor to the atmosphere. There is dry cell battery & the exhaust is designed with 2 layers of outer shield.
One of the nicest things about this bike is that despite it's been a cub bike it has enough space for grown up to seat comfortably. & one should never ask about the quality of HONDA, asking about the quality of Honda bikes is like asking whether your parents love you or not.
Honda Bangladesh Private Limited have given us some fantastic bikes, the all rounder Honda CB Trigger, which we stated last year as the best 150cc bike in the market, then there is the Honda Shine, & the ferocious Honda CBR 150R, we hope that Wave Alpha will also grab the attention in the market just like it's brothers.
DATE OF LAUNCH: NOTHING OFFICIAL FROM HONDA
PRICE: NOTHING OFFICIAL.
You might also be interested in