Hero Pleasure Review (Test Ride) By Team BikeBD
Published On 15-Apr-2015 05:53pm , By Shuvo
Greetings Riderz! Hope everyone is doing well in this great Boishaki weather! Today, our Team BikeBD going to present Hero Pleasure Review which based on 500+ KM test ride. We know this is something everyone has been waiting for because in the last few months, we have gotten numerous queries and requests, asking us to do a review on the Scooter. So here goes, all you awesome biker boyz and Galz who have been waiting so patiently, today we present to you the Scooter of all Scooters, the Hero Pleasure!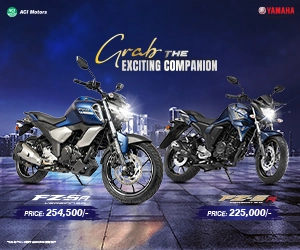 Where fun is concerned, the Hero Pleasure believes there should be no discrimination between boys and girls. Hence this is a bike to be enjoyed by both the sexes. It is not only a pleasure to look at, but true to its name, it is a pleasure to ride as well.
Lets Know About Hero Pleasure
Hero Pleasure is a smart, zippy little thing from Hero Motocorp, World's largest Two wheeler manufacturer. It is assembled and marketed by NIloy Motors Ltd. in Bangladesh. It has an auto gear, an auto clutch and is powered by a 102cc air cooled engine which is hidden nicely under the pillions seat. It is an attractive bike with an excellent body, shape, upholstery and available in vibrant colors.
Also Read: Hero Academy - Learn To Ride Event!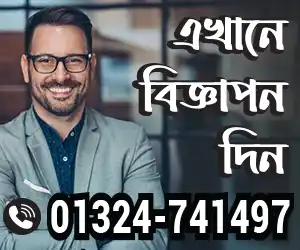 The engine is very responsive. The bike is easy to control. There is no hassle in operating, thanks to the auto gear. The storage space under the seat is perfect to store your helmet and a purse or a backpack. The mobile charging outlet keeps your mobile or smartphone charged up so when you are done riding, you don't miss out on that perfect selfie, send that important tweet to your followers or just watch some cat videos on YouTube. So from our side, we can confidently say that it is indeed a worthy ride, a true pleasure for all you bikers out there. Now all you need to do is start the engine, twist the throttle and ride with pleasure!
A Hero Pleasure Review of the technical specifications given below.
Hero Pleasure

Technical Specifications:
| | |
| --- | --- |
| Engine type | Air cooled, 4-stroke, Single Cylinder OHC |
| Displacement | 102cc |
| Bore & Stroke | 50.0 × 52.0mm |
| Compression ratio | 9.0:1 |
| Maximum output | 6.75 BHP @ 7000 RPM |
| Maximum torque | 7.85 Nm @ 5000 RPM |
| Maximum Speed | 77Kmph (Company Claims) |
| Starting method | Electric & Kick |
| Ignition | CDI |
Transmission & Electricals
| | |
| --- | --- |
| Clutch type | Dry Automatic Centrifugal Clutch |
| Transmission type | Variomatic drive (2.51 - 0.81) |
| Battery | 12 V - 4 Ah MF Type (Maintenance Free) |
| Head Lamp | 12 V - 35 W / 35 W - Halogen bulb (Multi-Reflector type) |
Suspension, Brake & Wheel
| | |
| --- | --- |
| Suspension (Front) | Bottom link with spring-loaded hydraulic damper |
| Suspension (Rear) | Unit Swing with spring-loaded hydraulic damper |
| Brake type(Front & Rear) | Drum Type, Internal expanding shoe fitted (130 mm) |
| Rim size (Front & Rear) | 10 x 2.15 |
| Tire size (Front & Rear) | 3.50 x 10 - 4 PR / 51 J (tubeless) |
Overall Dimension
| | |
| --- | --- |
| Overall Length × Width × Height | 1750 mm X 706 mm X 1110 mm |
| Seat height | 765 mm |
| Wheelbase | 1240 mm |
| Minimum ground clearance | 125 mm |
| Kerb weight | 104 Kg |
| Fuel tank capacity | 5 liters. ( Min) |
| Frame type | High rigidity under bone type |

Hero Pleasure

Portrayal:
The Hero Pleasure is eye candy in the true sense of the word. We are really happy with the design, the console, the headlamp, the rear view mirrors, the front, side and also the rear panels. The exhaust is boosted with a muffler and the contour of the bike is well accented with a nicely shaped front & rear wheel fender, ensuring that it lives up to its reputation as eye candy!
Team BikeBD Experience:
Riderz as you know, we at BikeBD share real track test results & experiences with our readers & followers. We try to assess each and every bike with a long and comprehensive testing procedure, conducted on different tracks under various situations. This time, for the Hero Pleasure, apart from the male riders, we did a survey of the female riders as well and it was very insightful to see their genuine pleasure upon riding this scooter.
We found the Hero Pleasure really fun to ride on with comfortable wide seats for both the rider & the pillion. There is wider foot rest position for the rider. Both front & rear suspensions are responsive and comfortable. Both the brakes are conventional drum type but they work nicely within their limit. However, the front brake is comparatively weak. But that is again a normal phenomenon with scooters. The tubeless tires with excellent grip give more confidence while riding.
One of the best safety features of the Hero Pleasure is that the bike is equipped with an Integrated Braking System, which applies both the brakes once the rear brake lever is pressed; this helps to improve the stopping distance. This is particularly useful for novice Riderz. The front brake is independent and it doesn't feel any different from a conventional system. We strongly suggests pressing both the front and rear brake lever for maximum braking efficiency.
The engine of Hero Pleasure is quite responsive for a scooter. Pleasure really gives real time acceleration on twisting the throttle where the final drive is shaft driven attached with single swing arm wheel mechanism. Due to shaft drive, power delivery is smooth and no friction loss as like the chain drive. We have experienced nice power band after reaching 55 kmph where the top speed we gained about 85 kmph which is marvelous considering 102cc scooter.
The fuel efficiency we experienced on different riding condition was about 48-55kmpl. When we rode rough & harsh it gave 48kmph & with a smooth riding we noticed it in the range of 53-55kmph. And one thing you should consider, our test mule has not expired the sensitive break in period. So the fuel efficiency, acceleration & top speed we experienced will come with a more decent figure with more time.
Hero Pleasure

Strength:
The Hero Pleasure is a fun ride for both men and women.
The auto gear & auto clutch make it very easy to control and maneuver, especially during traffic jams.
All the controls & switches are easy to access & operate.
Large & comfortable seats for both rider & pillion.
Impressive acceleration.
Completely vibration-free engine operation at any speed.
Both tires are tubeless. Tire grip is also very good. Our team experienced smooth cornering at 65kmph.
Weight distribution is centered. The Hero Pleasure feels perfectly balanced.
Large storage space under the seat and also under the console. There is a boot light under the seat storage and a mobile charger attached in the storage box under the console.
There is also a side stand indicator which warns the rider in-case he/she tries to start the engine with the side stand still down.
Hero Pleasure

Weakness:
Though we didn't find any weaknesses in the performance of the scooter however some suggestions in the build could add more value to the scooter.
Headlight is AC powered. It could have been made to operate with DC voltage.
Horn sound is a little less.
Matt colored inner panel can attract dust.
The wide seat may be a problem for a rider of small stature but the extra cushion ensures a comfortable ride.

Hero Pleasure Price In Bangladesh:
Latest Price of Hero Pleasure are Sheet Metal Version = 1,30,000 BDT,Cast Metal version = 1,35,000 BDT.
Hero At Your Service:
Assessment:
After doing Hero Pleasure Review, our opinion is that the Hero Pleasure is a good ride with great features. So Riderz, whether you are a girl or a boy, a student or an official, a home maker or a banker, trust us when we say this is a ride you will all enjoy!
You might also be interested in