Hero Motocorp Bangladesh is Giving Away Motorcycles in Installments
Published On 25-Sep-2017 07:56am , By Saleh
Hero Motocorp Bangladesh is giving away motorcycles in installments in Dhaka & Manikganj . The installment facility will only be available in Dhaka city only. This type of installments is new as now the bikers don't have to wait for bank clearance to purchase the motorcycle.
Hero Achiever 150 Video Review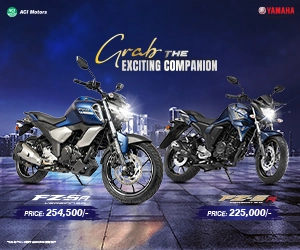 First Impression Review of Hero Achiever
Most of us use public transport to commute in Dhaka city which kills time, seats are hard to find and most important they charge more fare then it is approved by government. Motorcycle these days is dreams for many to avoid the hassle of public transport and very few companies in Bangladesh give installments for the purchase of motorcycles. Anyone who wants to purchase Hero motorcycles in installment must first visit Hero authorized dealer in Dhaka city. He can then follow some criteria & he is illegible for those then he can buy Hero Motorcycle. Hero is taking Tk.150/- for Application Form so that only interested customers applied in this scheme. You can see latest hero bike price in bangladesh here.
The bikers will enjoy 0% ZERO Percent (cash price) for any motorcycles if he purchases in 3 months installments policy. The regulations are such that if you want to enjoy 6 months installments facility then you have to pay 30% down payment & if you want to enjoy 12 months installments then you have to pay 50% down payments. With every installment payment you have pay some service charge, interest rate along with equal installment amount.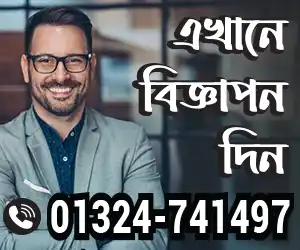 To be eligible for the installment facilities the customer must follow the following documentations:
Must have valid National ID card / Passport
Address proof document such as utility bill
Service holder: Salary certificate from HR/ 3 months' Salary Slip/ 6 months' bank statement
Businessman: 6 months bank statement/ Tax return
Other essential documents which you get to know details from Hero authorized dealers.
Hero Motocorp Bangladesh is one of the first motorcycle companies from India who are manufacturing motorcycles at their Jessore motorcycle plant. The inauguration of the factory will be hold very soon. During Eid ul Fitre they launched two new motorcycles in Bangladesh in the name of Hero Achiever, which is the Cheapest 150 cc Indian motorcycle in Bangladesh & Hero ISmart 110. Last week they launched "My Hero My Story' online campaign through which they will gift a Hero Achiever through a contest.
Over the years bikers in Bangladesh demanded many things and buying Indian motorcycles in installment was one of them. Many motorcycles companies in Bangladesh sell motorcycles in installments but for most of them you have to go through bank process which is long and many a times frustrating. Hero Motocorp Bangladesh is giving away motorcycles in installments in Dhaka will bring good news for the bikers in Bangladesh. Even though it started only in Dhaka & Manikganj district but very soon it will viral across every district in Bangladesh.
You might also be interested in